Event Information
Refund policy
Refunds up to 1 day before event
Come join us for a unique and visually stunning immersive art lights experience at Whitney Pond Park! A great holiday experience for all!
About this event

Dates Open:
November 12, 2021 to January 9, 2022
Come join us for a unique and visually stunning immersive experience at Whitney Pond Park. Let us bring some life, and light, to the dark winter nights! Set upon a world lit up with towering lit-up sculptures, The LuminoCity Festival will take you to a dazzling new world with Lumi, the LuminoCity mascot, as your guide. The immersive outdoor event will be a festive, and timed entry experience for guests of all ages! We have an all-new exhibit entitled Lumi's Utopia and we will be bringing back Lumi's Friends this year for another exciting holiday festival.
The immersive experience is fun for all! Come with your friends, family, and loved ones. And make sure you have your camera ready to take photos with Lumi and the gang!
Follow LuminoCity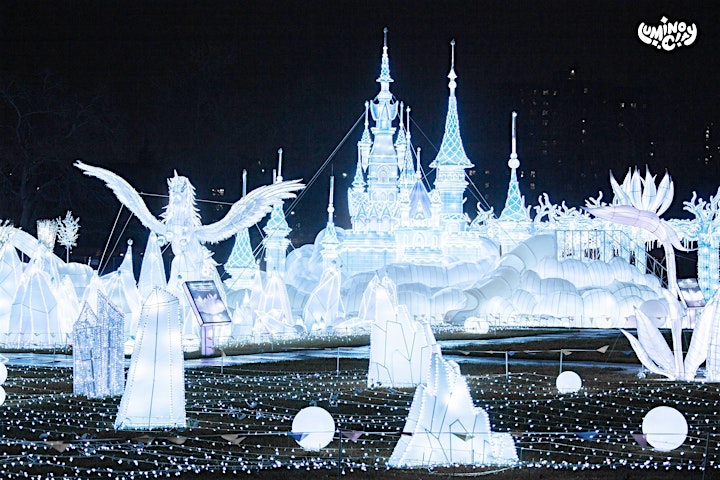 Ticket Time Slot
You will be able to enter the festival ANYTIME during your ticket time slot
Once you enter the festival, there's no visiting time limit before the closing time
Please do not arrive 5 mins earlier than your ticket time slot. You will be asked to wait until your entry time begins before allowing entrance to the event.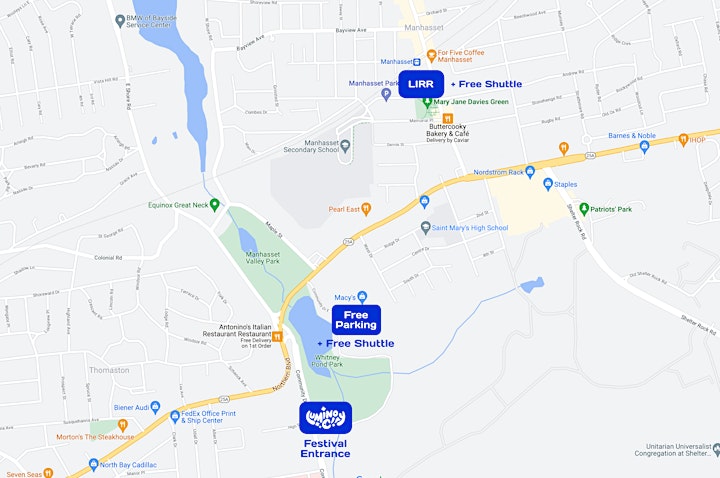 Transportation & Parking
🚃 By Train:
If you are planning on taking the LIRR, don't fret! Whitney Pond Park is off the Manhasset stop on the LIRR, and we will provide FREE shuttle bus rides for festival guests to and from the train stop.
🚗 🚎 Parking & Shuttle:
We are also excited to announce that both parking and shuttle rides to this new venue will now be FREE!
If you will be driving to the festival, you may park for free at the Macy's parking lot near the park, and we'll be providing a FREE shuttle bus to bring guests to and from the festival location.
Macy's Parking Lot Address: ​​1100 Northern Blvd, Manhasset, NY 11030
Please Note: If you have already purchased a shuttle bus ticket for the festival's previous NY location, you will be issued a refund (if you purchased a shuttle bus ticket and for some reason don't automatically receive your refund, please email customers@luminocityus.com).
Purchase of a Lumi's VIP Ticket gets you:
1. Fast Pass entry into the festival via our VIP entrance for you and everyone in your party (NOTE: everyone needs their own admissions tickets)
2. 10% off at our on-site festival gift shop (not valid for our online shop)
3. A complimentary Lumi Goodie Bag with Lumi's favorite things, worth over $40 (only one bag per ticket holder) 
4. VIP exclusive ON-SITE parking (at both locations)! No need to use the shuttle or purchase an additional parking ticket!
Which ticket option is right for you?
An admission ticket is required for every visitor ages 3 and up. We offer 3 different tickets:
Kids
General admission
VIP Fast Pass (with bonus perks! )
Your ticket will be for a specific time slot, so it's important that you arrive at your scheduled time! Lumi is excited to meet all of you and he wants to make sure he can so please arrive at your designated time. If you need to change your ticket time, you can easily do that through the ticketing platform. Please see our FAQ for more details on how to do so.
Ticket Prices
General Admission: $38
Kids (Age 3-12): $27
Lumi's VIP Fast Pass Ticket: $76
*We accept ticket refund requests up to 1-day before the event. Tickets grant access only on the selected day and time slot. No re-entry is allowed. Once a ticket has been used, it cannot be changed, refunded, or exchanged. Tickets are subject to our Terms & Conditions.
*Purchase of a Lumi's VIP Ticket will earn you a Fast Pass into the festival via our VIP entrance, 10% off our festival gift shop (does not extend to our online shop), and a complimentary Lumi Goodie Bag with Lumi's favorite things, worth over $40!
COVID-19
*We recommend all visitors wear masks and practice social distancing at the festival. Routine cleaning will be conducted throughout the night. For further details, please refer to the guidelines specified by the Centers of Disease Control and Prevention (CDC).
Learn More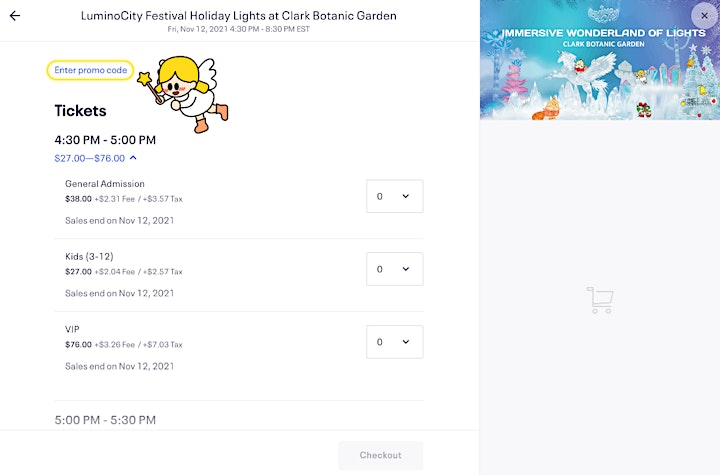 Promo Code ✨
If you have a valid promo code, you can use it by clicking "Enter Promo Code" (on the top of the page) after you choose your festival time slot!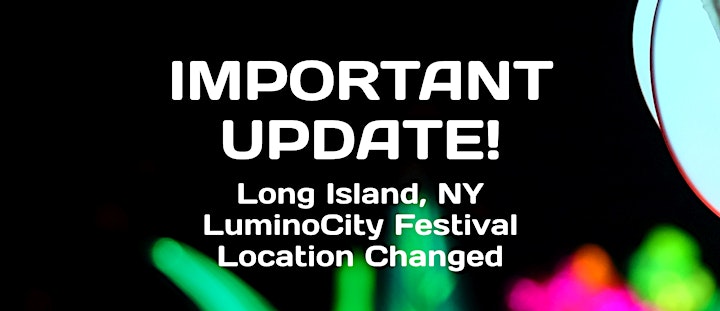 New Festival Location For Long Island, NY!
*10/14/2021 Update
To our dear friends, in light of recent discussions with the local Long Island government and communities, we have decided to move the NY location of the 2021 LuminoCity Festival.
Out of respect for our local communities' wishes, the festival will now be held at the beautiful Whitney Pond Park in Manhasset (7 Community Dr E, Manhasset, NY 11030), which is thankfully only 10 minutes from the original location at Clark Botanic Garden! While we are saddened to have to announce this news so close to our November opening, we at LuminoCity believe your safety and the happiness of our communities are of the utmost importance.
Luckily, with the help of the local Long Island government, the LuminoCity Festival lights will still shine in Long Island in 2021, and Lumi and his friends can't wait to see everyone at the lovely Whitney Pond Park! We are confident that festivalgoers will still experience the joy and inspiration that LuminoCity is famous for.
Location
Refund policy
Refunds up to 1 day before event
Organizer of LuminoCity Festival Holiday Lights at Whitney Pond Park
LuminoCity was imagined through a desire to create unforgettable experiences. Using light and imagination, we can explore concepts of transforming creative thoughts, inspired by the world around us, into illuminating works of light and color. Every year, we bring new and unique pieces of art into our festival to create an immersive experience full of magic and wonder.
Stay connected for up-to-date information, exclusive discounts, and more!