Description
Join us for LumiNight Lantern Festival on January 18, 2020 at 7 pm!
"More than your average Chinese Lantern festival, LumiNight ™ brings you One World. A Million Lights, a walking safari through scenes from our magical planet revealed by larger-than-life lantern sculptures created by Chinese artisans. A unique celebration of our planet's most treasured wonders, wildlife, and nature that includes a Forest of a Million Lights, dinosaurs, Chinese Zodiac animals, the Great Barrier Reef, the story of Noah's Ark, and animals both extinct and endangered."
TICKET PAYMENT OPTIONS:

Online– additional fees not included in ticket price

Payment by check at the event (select on-site registration)– check made payable to Cal State East Bay Ed Foundation

$22– Adult
$19– Child (ages 4-16)
Children under 4 are free

Meeting Place: In front of the entrance. Look for people with a Cal State East Bay Alumni sign.
Parking: $10/vehicle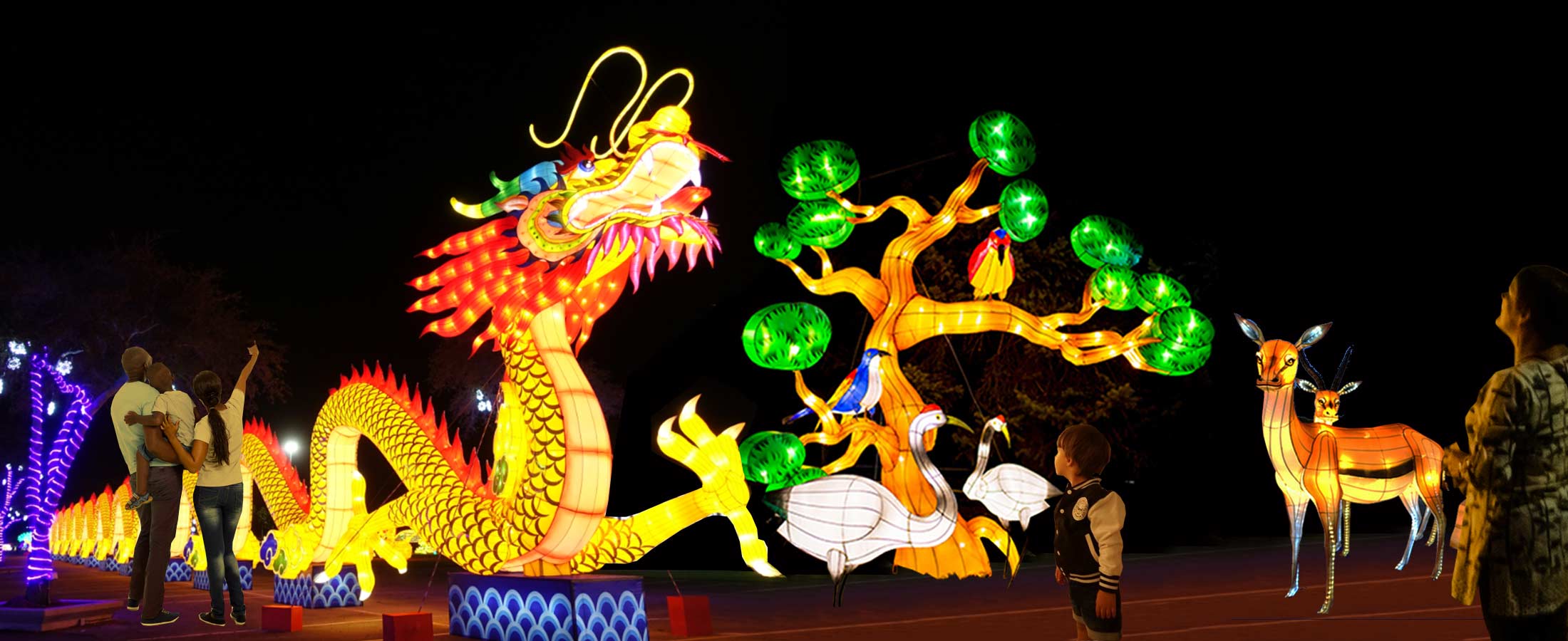 Available On-Site Add-Ons:

Augmented Reality App– $4

Train Ride– $5
Petting Zoo– $6
Pony Rides– $8
Amusement Park Unlimited Rides– $12
Laser Tag– $8
Video Game Truck– $5
Deadline to register: Jan. 10, 2020
This is an outdoor event. In the event of rain, LumiNight Lantern Festival will be canceled and we will issue a reimbursement to those who paid in advance. We apologize for any inconvenience.