About this Event
An immersive luminhero wellness experience awaits you at WisdomeLA.
What To Bring
Yoga Mat
Water
On Sunday, February 17th, join us for an unforgettable luminhero fitness experience in an immersive art park. 
Our class will begin with LA's top fitness instructor, Xavier Quimbo, who will propel you into the new year with an all fitness level, high-intensity workout. Think burpees, mobility, and ultimate heroism.  <3
For this one day, our fam will also enjoy 5 digital domes filled with immersive art, virtual reality, and work by Android Jones. Enjoy complimentary snacks by sponsors as well as healthy cash food vendors. 
Come celebrate community this amazing experience with us.
What to expect
9:45 AM - Arrive Early. Check-in and immersive art exepriences, will take 10+ minutes to reach the event space.
10:15 AM - Settle in and take some epic photos in digital domes. Take time to also set your intentions for the day.
10:30 AM - Yoga Wake Up's instructor will lead you through an intention setting meditation
10:35 AM - Xavier Quimbo will get your hearts pumping for 45 minutes.
11:30 AM - Cool Down | Yoga
11:45 AM -1 PM - Enjoy eateries, interactive art shows, as well as tons of shops around the Arts District.
WHERE: WisdomeLA: The World's first immersive Art Park comprised of 5 digital domes.
1147 Palmetto St, Los Angeles, CA 90013 (ARTS DISTRICT)
WHAT TO BRING: Yoga Mats
Follow luminhero for updates on this experience!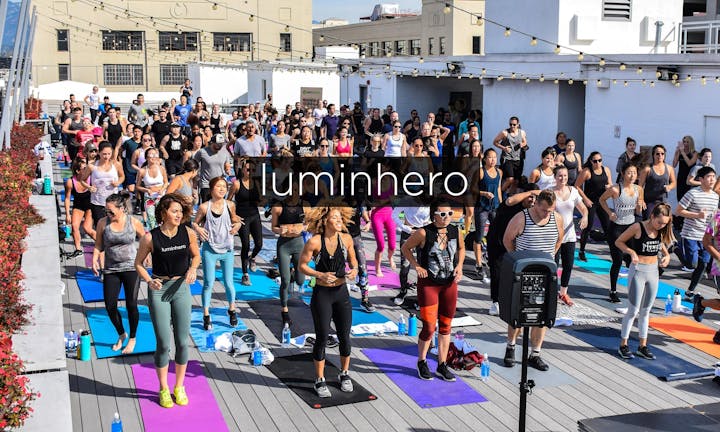 At luminhero, we have one mission: to discover the hero within you. We cultivate special wellness experiences through our national network of celebrity trainers, multinational athletic brands, and global hospitality partners. By producing experiences of the worlds most endearing ideas, people, and brands with our large community, luminhero plays a pivotal role in shaping the wellness culture of Los Angeles.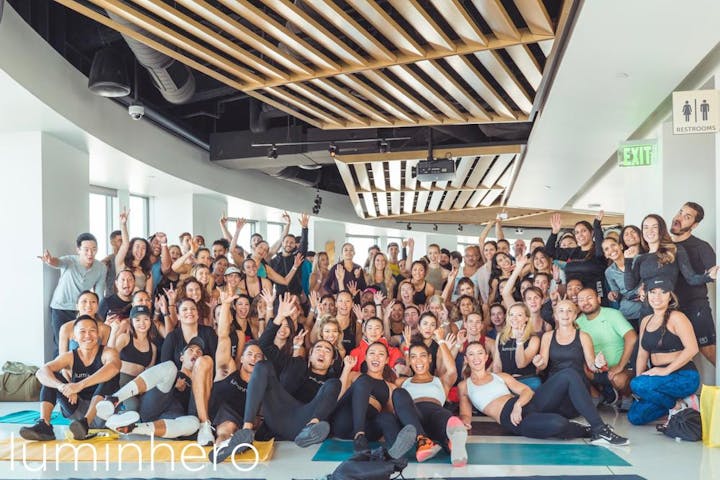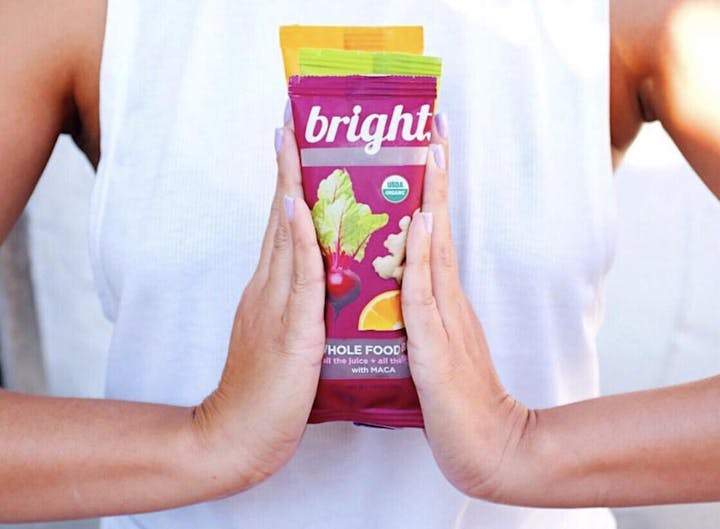 Bright Foods
is a SoCal-based health food company that specializes in new-to-market, refrigerated whole food bars in three flavors: Kale, Beet, and Carrot. Analogous to cold-pressed juices in a more nutrient-dense, whole forms, Bright Bars are the first of their kind to combine fresh produce, nuts, and superfoods into delicious snacks that are kept chilled and can be eaten up to 24 hours out of the fridge.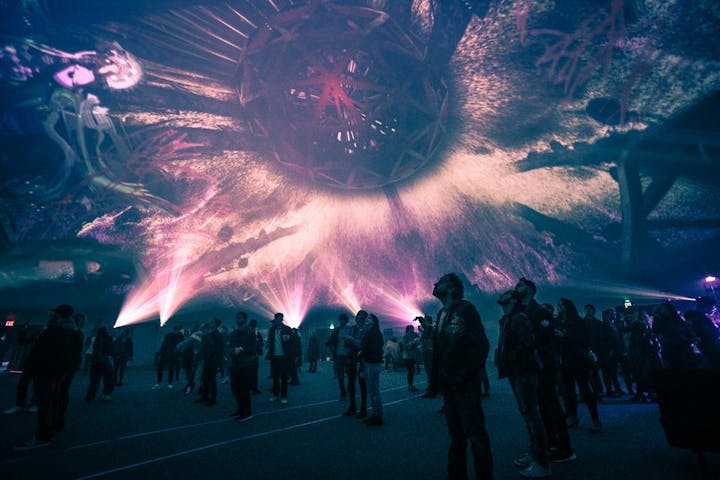 What is SAMSKARA?
Samskara (sanskrit संस्कार)) is the scope of experiences which we collect through our life journeys: the infinite flow of feelings, actions, ideas, choices, and emotions. Good samskara is driven by positive experiences and deeds, while negative samskara is the result of evil or selfish thoughts and actions.
Samskara allows us to experience inner conflicts, conflicts between people, nations, religions, and generations, through which we evolve to a more industrial world and end up with complete destruction... but total devastation clears the path for rebirth and revival, and the eternal quest for light, magic, goodness and harmony in better, more spiritual, realms. You make the choice...