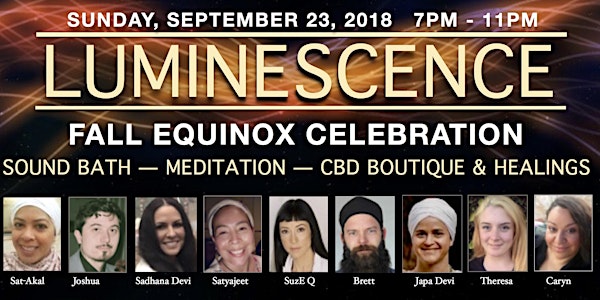 Luminescence Sound Bath -- Fall Equinox
When and where
Location
The York Manor 4908 York Boulevard Los Angeles, CA 90042
Refund Policy
Refunds up to 1 day before event
Description





Take A Trip To The Light Side…
Join Sat-Akal & Friends at The York Manor in Historic Highland Park, for a special Fall Equinox Celebration!
Experience an enchanting live soundscape featuring original music by Joshua Hill, meditation for peace led by Sat-Akal, and an eclectic sound bath of gongs, tibetan and crystal bowls, native drum, and more by the fabulous Luminescence ensemble of sound healers.
Then enjoy the rest of the evening in community with free treats from Pressed Juicery… and exploring the world of CBD and intuitive healing.

(PICTURED ABOVE: INSIDE THE YORK MANOR in HIGHLAND PARK)
______________________________________
Celebrate With Us!
Relax, slow down, calm and soothe your mind

Immerse in an atmosphere of creativity and self-healing

7pm - 9pm Sound Bath; 9pm - 11pm CBD Boutique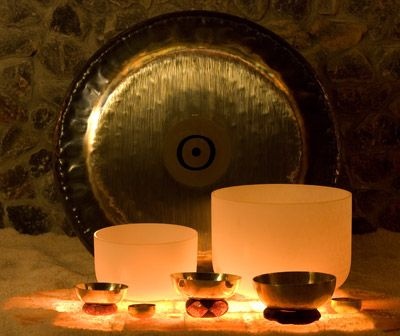 ______________________________________
**Very Important - Bring Your Yoga Mat!**
- Dress comfortably.
- Bring your yoga mat and water bottle!
- For the sound bath - bring optional pillows and blankets to get more cozy!
- Doors open at 6:30pm. Doors close at 7:15pm. There will be no late entries.
###########################
Join us for an amazing evening of fun and relaxation!
###########################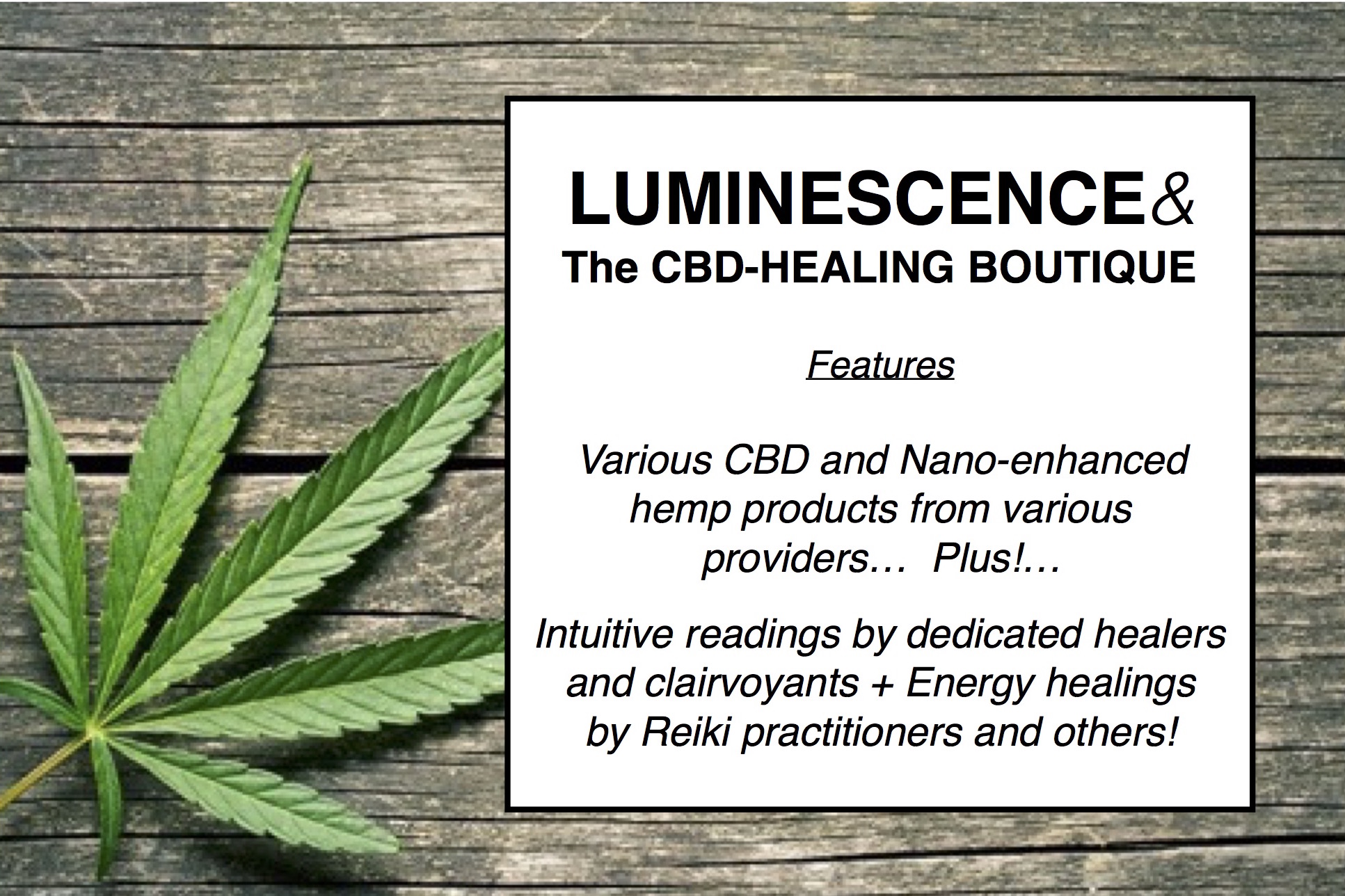 CBD BOUTIQUE & HEALING SERVICES
The CBD Boutique and Healing Services offers a diverse array of hemp-related products to support your health and self-care. There will also be an eclectic selection of clairvoyant readers and intuitive healers available to offer you mini-sessions if you so desire (pricing various with each individual provider).
- "Prime My Body" (Nano-enhanced hemp products) and More!... TBA!
- Intuitive Support with Clairvoyant / Intuitive Readings (Tarot, etc.), More TBA!
- Various Energy Healings by an eclectic lineup of healers, More TBA!


EXPERIENCE the Taste of PRESSED JUICERY!

(PICTURED ABOVE: PRESSED JUICERY)


###########################
Reminder: Please dress comfortably and bring your yoga mat!
To learn more about the LUMINESCENCE Movement, go to:
http://www.thesacredyes.com/luminescence.html
###########################


ABOUT THE LUMINESCENCE SOUND HEALING ENSEMBLE...
Liza F. Camba (Sat-Akal) is a Personal Success Coach, Teacher, Practical Mystic, Spiritual Activist, and Founder/Producer of Luminescence. The common theme in Sat-Akal's work is merging the sacred with the creative and helping people tap into their creative power and luminosity. She coaches ambitious artists and high achieving creative leaders to reach greater levels of success with ease, joy, authenticity, and optimism. Learn more about her work at TheSacredYes.com, Mahalislove.com, or contact her directly at lizacambaservices@gmail.com.
—
Joshua Hill is a composer, songwriter, and violinist based in Los Angeles. In 2018, he received a Canadian Screen Award for co-writing the song "The Crown Sleeps" for the Academy Award nominated film The Breadwinner. In addition to composing and performing he has developed an interest in experimental theater and performance art. After winning an Arizona Commission on the Arts grant he spent time with The Wooster Group in NYC and LA.
—
Sadhana Devi is a Gong Avatar Academy Graduate, as taught by Sotantar Suraj, Kundalini Yoga Teacher, as taught by Yogi Bhajan and yogini for over 16 years. A conscious Entrepreneur and Environmental Activist guiding people to their highest creative potential through Kundalini Yoga and sound technology where ever she may be on the planet and beyond. Sadhana Devi believes every person on the planet holds a well of Peace within and they only need to be reminded, and guided to their own Supreme Consciousness. Sadhana Devi performs overnight Planet Gong Concerts as produced by the Gong Avatar Academy, workshops, special events, private sessions and the classroom. Find Sadhana Devi on Instagram: @fashion_nature_collide
-
Satyajeet is a queer, chicana kundalini + vinyasa yoga teacher + gong soundhealer. She is a mama, sex-educator and activist. She is passionate about sharing her knowledge with queer, trans + poc communities, who usually have no access to safe yoga spaces. She teaches regularly at Yogala Studios in Echo Park, and offers weekly donation classes at her home in East Hollywood, where she has lived for over 20 years.
—
SuzE Q enjoys sharing the physical benefits and spiritual insights she has gained from Kundalini Yoga over her 17 years of practice and decade of teaching. Her classes are challenging and inspiring, clearing stuck energy and cultivating self-empowerment. Her Gong and sound healing exploration plays a large roll in her instruction, helping the individual to relax the nervous system and in-joy the effects. Learn more about SuzEQ's work online at KundaliniWithSuzEQ.com and https://www.facebook.com/KundaliniWithSuzEQ/
—
Brett Hren was born May 12, 1972 to Randy and Karen Hren in the village of Hesperia, Michigan. He graduated from Hesperia High School and then attained a Bachelor of Arts from Michigan State University. Fascinated with city life, Brett moved to Los Angeles in 2000 where he met his mentor, Gurmukh Kaur Khalsa, and received his Kundalini Yoga teacher's certification. He continued his education in Rishikesh, India, receiving his level 2 certification: Mind and Meditation. Brett currently teaches weekly in LA where he uses the teachings of Yogi Bhajan and the science of Kundalini yoga to empower his students with the ability to lead a more joyful life. Brett brings to his classes a sense of joy and inspiration for which he has practiced daily for 17 years. To contact Brett, email: bretthren@gmail.com
__
Japa Devi is a certified Kundalini Yoga teacher, sound healer, soul surfer, and medicine woman. Infusing the ancient sound of the gong, and crystal singing bowls into her classes and workshops, students are able to relax and rejuvenate their nervous system to allow peace and tranquility to the mind, body and spirit. She is originally from Sarasota, Florida; she lived in Shelter Cove, CA for many years; and is now living in Los Angeles with her partner Satyajeet, step-kids, and their furry babies. Japa Devi is currently performing at soundbaths around Los Angeles, and teaches donation-based yoga classes at her home in East Hollywood, CA. She is available for private and community soundbath healing sessions.
—
Theresa (Narayan Meher) Pino is dedicated to helping people heal in a holistic way by combining western and eastern remedies, resetting the mind and body for optimal health. She helps her clients improve by applying ergonomics in the simplest of tasks like getting up and into chairs, to creating greater range of motion, to utilizing orthopedic tests, nerve facilitation stretches, neuromuscular therapy, and enhancing treatments with reiki. Theresa works closely with a chiropractor and healthcare team in one of L.A.'s top gyms to form the perfect exercises based on any condition. Soon she will be teaching kundalini yoga and incorporating that into her physical therapy practice. The crystal singing bowls are an extension of her healing work. Contact Theresa at healingtree23@gmail.com.
—
Caryn Crist is a holistic nutrition consultant and sound healing practitioner, specializing in tibetan sound healing. Caryn has over 15 years experience working directly with organic bodycare and natural products. She combines her love for organic health products and love for sound healing to help people nourish their mind, body, and soul.
Final Reminder: Bring your yoga mat or something comfy to lay down on!
See you at Luminescence on Sept. 23rd!