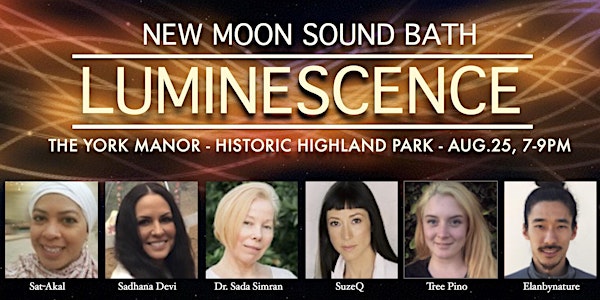 Luminescence: New Moon Sound Bath (Soundbath)
When and where
Location
The York Manor 4908 York Boulevard Los Angeles, CA 90042
Refund Policy
Refunds up to 1 day before event
Description
♥ LUMINESCENCE: New Moon Sound Bath ♥
with SAT-AKAL & FRIENDS
Fri, Aug 25, 2017
7-9pm
(Doors Open at 630PM)
The York Manor in Historic Highland Park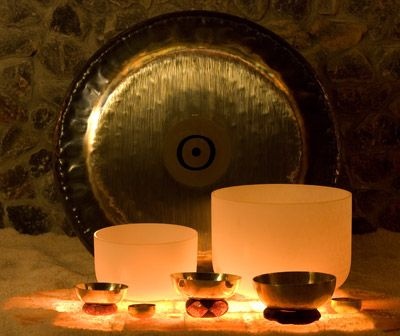 TAKE A TRIP TO THE LIGHT SIDE…!
Immerse yourself in our monthly luminescent soundscape that is all about taking a time-out for you! Your luscious sound bath includes
gongs, crystal bowls, native drum, didgeridoo, and more!


Join Sat-Akal & Friends every month as we feature a variety of sound healers to complement the gong's vibrations. In August, we bring together an amazing ensemble of sound healing practitioners to deliver a potent New Moon immersion at the enchanting York Manor. Join us for a magical evening!
[The York Manor Provides A Beautiful Landscape For Our Amazing Soundscape]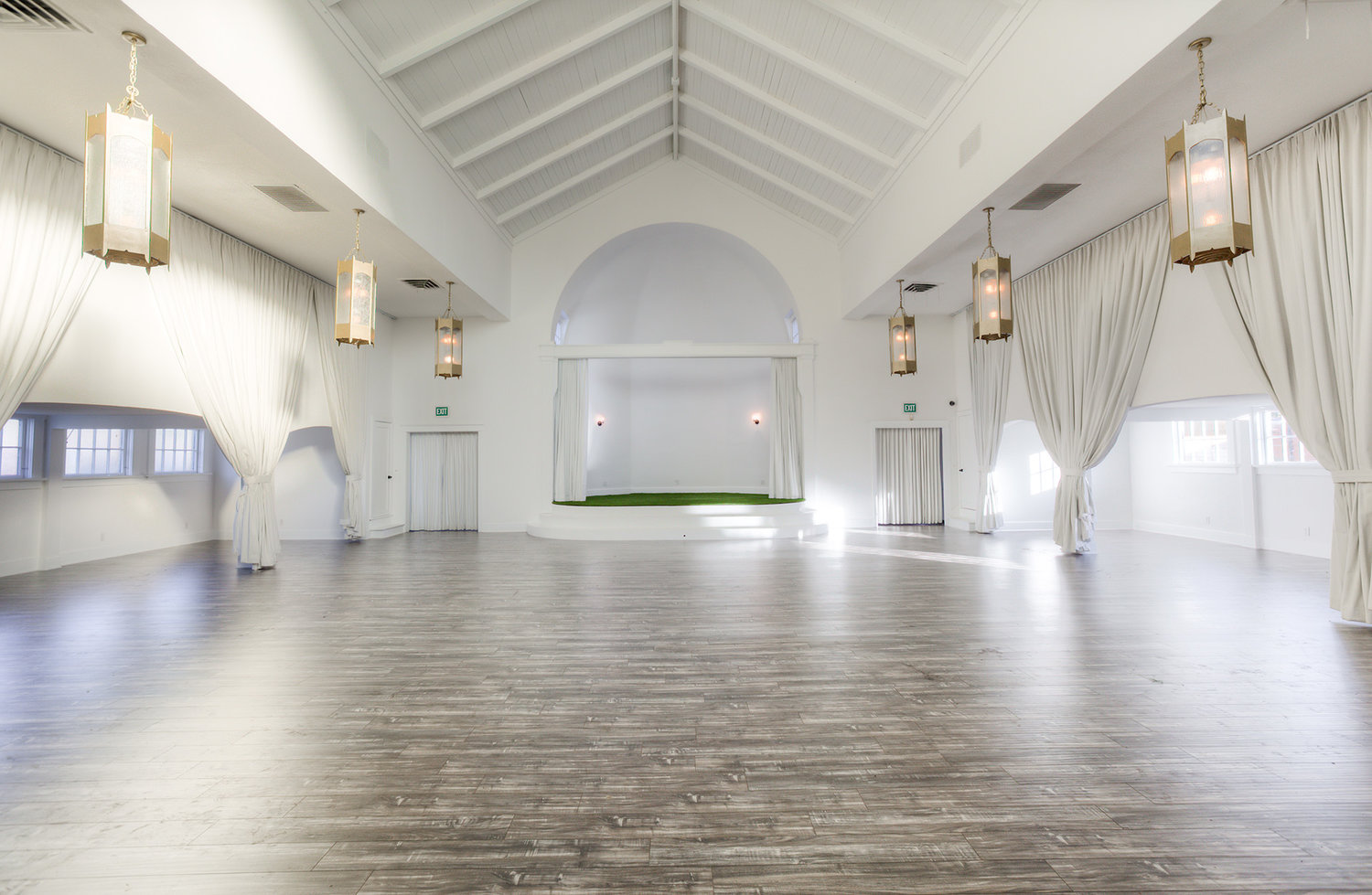 YOUR LUMINESCENCE JOURNEY INCLUDES........
* Gong Healing Sounds, Crystal Bowls, Didgeridoo, and More!
* Inspiring, Luminous Landscape
* Deep Relaxation
* Aromatherapy



BENEFITS OF GONG SOUNDS
* Induces a state of meditation by calming the mind
* Stimulates the circulatory and glandular systems
* Rebalances the physical, emotional and spiritual bodies
* Regenerates the parasympathetic nervous system
* Awakens higher states of consciousness
* Bathes you in a cascade of healing sound — shifting the brain from Beta (waking state) to Theta or Delta (meditation) through the gong's vibrations
* T

ranquility, reduced stress, improved sleep



LUMINESCENCE...
is the perfect dose of self-love, sacred ceremony, deep relaxation, and authentic connection. We look forward to sharing this special evening with you!


Let's Journey Together to the Light Side of Life! See You on Aug. 25th!


*******************************************
Location:
The York Manor, 4908 York Blvd, L.A., 90042 (Historic Hghland Park)
Time:
7pm-9pm (Doors Open at 630PM)
Cost:
$25 Early Bird Until 8/24 / $35 Day Of -Or- At Door (Bring Cash or CC Okay)
What should you bring?

Your yoga mat and whatever you would like to feel more cozy, and also dress comfortably ♥ You may also want to bring your own eye mask, pillows, or water.


♥ Join us every month near the Full Moon and New Moon for Luminescence: Sacred Sound Bath!
*******************************************
MORE INFO:
Get Updates On Our Facebook Event Page! (For all future Luminescence events)
https://www.facebook.com/LuminescenceSacredSoundEvent/
The Sacred Yes
http://www.thesacredyes.com/luminescence.html
The York Manor
*******************************************


ABOUT YOUR SOUND HEALERS:
Liza F. Camba (Sat-Akal) is a Soul Purpose Guide, Teacher, Artist, Spiritual Activist, and Producer of Luminescence. Sat-Akal supports highly creative individuals to live their "Sat Nam" (Truth) and to activate their soul's purpose through one-on-one coaching, kundalini yoga, spiritual warrior trainings, sacred community gatherings, and by producing events and workshops that educate, inspire, and elevate! She is the creator of the Mahal healing experience that can be found at mahalislove.com. You can learn more about her overall work at TheSacredYes.com or contact her directly at lizacambaservices@gmail.com
Sadhana Devi is a Gong Avatar Academy Graduate, as taught by Sotantar Suraj, Kundalini Yoga Teacher, as taught by Yogi Bhajan and yogini for over 16 years. A conscious Entrepreneur and Environmental Activist guiding people to their highest creative potential through Kundalini Yoga and sound technology where ever she may be on the planet and beyond. Sadhana Devi believes every person on the planet holds a well of Peace within and they only need to be reminded, and guided to their own Supreme Consciousness. Sadhana Devi performs overnight Planet Gong Concerts as produced by the Gong Avatar Academy, workshops, special events, private sessions and the classroom. Find Sadhana Devi on Instagram: sewing4change
Elanbynature is an intuitive Didgeridoo story teller and vibro-acoustic therapist who is also a certified bodyworker specializing in Shiatsu, Thai and Myofascial modalities. With additional interest in practicing a wide range of creative expressionism from conceptual art, poetry, inter dimensional exploration, rhythm based movement and of course sound theory. A true believer and student of balance and harmonic resonance. To connect with Elan, email elanbynature@gmail.com
SuzE Q enjoys sharing the physical benefits and spiritual insights she has gained from Kundalini Yoga over her 17 years of practice and decade of teaching. Her classes are challenging and inspiring, clearing stuck energy and cultivating self-empowerment. Her Gong and sound healing exploration plays a large roll in her instruction, helping the individual to relax the nervous system and in-joy the effects. Learn more about SuzEQ's work online at KundaliniWithSuzEQ.com and https://www.facebook.com/KundaliniWithSuzEQ/
Dr. Sada Simran, a Gong Master with a PhD in Clinical Psychology, uses Kundalini Yoga, sound and talk therapy to guide people to discover a sense of safety, support and enthusiasm within themselves during times of transition, growth. For more info about Sada's work, go to SadaSimran.com or email SadaSimranTransform@yahoo.com

Theresa (Narayan Meher) Pino is dedicated to helping people heal in a holistic way by combining western and eastern remedies, resetting the mind and body for optimal health. She helps her clients improve by applying ergonomics in the simplest of tasks like getting up and into chairs, to creating greater range of motion, to utilizing orthopedic tests, nerve facilitation stretches, neuromuscular therapy, and enhancing treatments with reiki. Theresa works closely with a chiropractor and healthcare team in one of L.A.'s top gyms to form the perfect exercises based on any condition. Soon she will be teaching kundalini yoga and incorporating that into her physical therapy practice. The crystal singing bowls are an extension of her healing work. Contact Theresa at Healingtree23@gmail.com.