Luminescence Fall Equinox Celebration - Sound Bath, Yoga, Kirtan Concert, Reiki Energy Healing
When and where
Location
The York Manor 4908 York Boulevard Los Angeles, CA 90042
Refund Policy
Refunds up to 1 day before event
Description
♥ LUMINESCENCE Fall Equinox Celebration:
Yoga, Kirtan, Meditation, Sound Bath ♥
with Sat-Akal & Friends
Saturday, September 23, 2017
1pm - 10pm
(Doors Open at 12noon and thorughout the day)
The York Manor in Historic Highland Park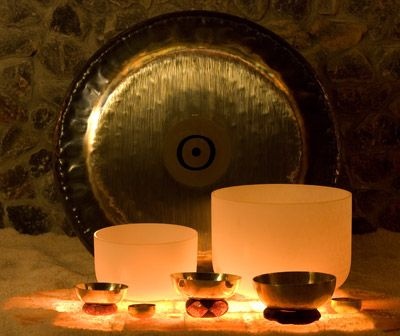 Take a Trip to the Light Side…
Celebrate Fall Equinox!
....with a Fun and Exciting Health and Wellness-Filled, Self-Care Day!
Join Sat-Akal & Friends for a special Luminescence Fall Equinox gathering that is an ALL-DAY, HALF-DAY, OR PART-DAY AFFAIR!
Which includes yoga, meditation, healing space, music concert, and an amazing ensemble of sound healing practitioners to deliver a memorable sound bath immersion at the enchanting York Manor in Historic Highland Park.


"That was AMAZING - I travelled to a far-out magical place! WOW, Thank You!"


Your Luminescent Day Includes…
Kirtan music, healing gong sounds, crystal bowls, & more!

Kundalini yoga, laughter yoga, reiki healing garden

Despacho Sacred Ceremony

Inspiring, luminous landscape!

A relaxed day of self-care, meditation, and deep rest

Pressed Juicery will provide flavorful drinks to cap off our sound bath experience
Very Important - What To Bring
Bring a yoga mat and water bottle! And for the sound bath - optional pillows or blanket to get cozy
The York Manor is a beautiful, breathtaking venue...
The perfect spot for a day of relaxed, self-care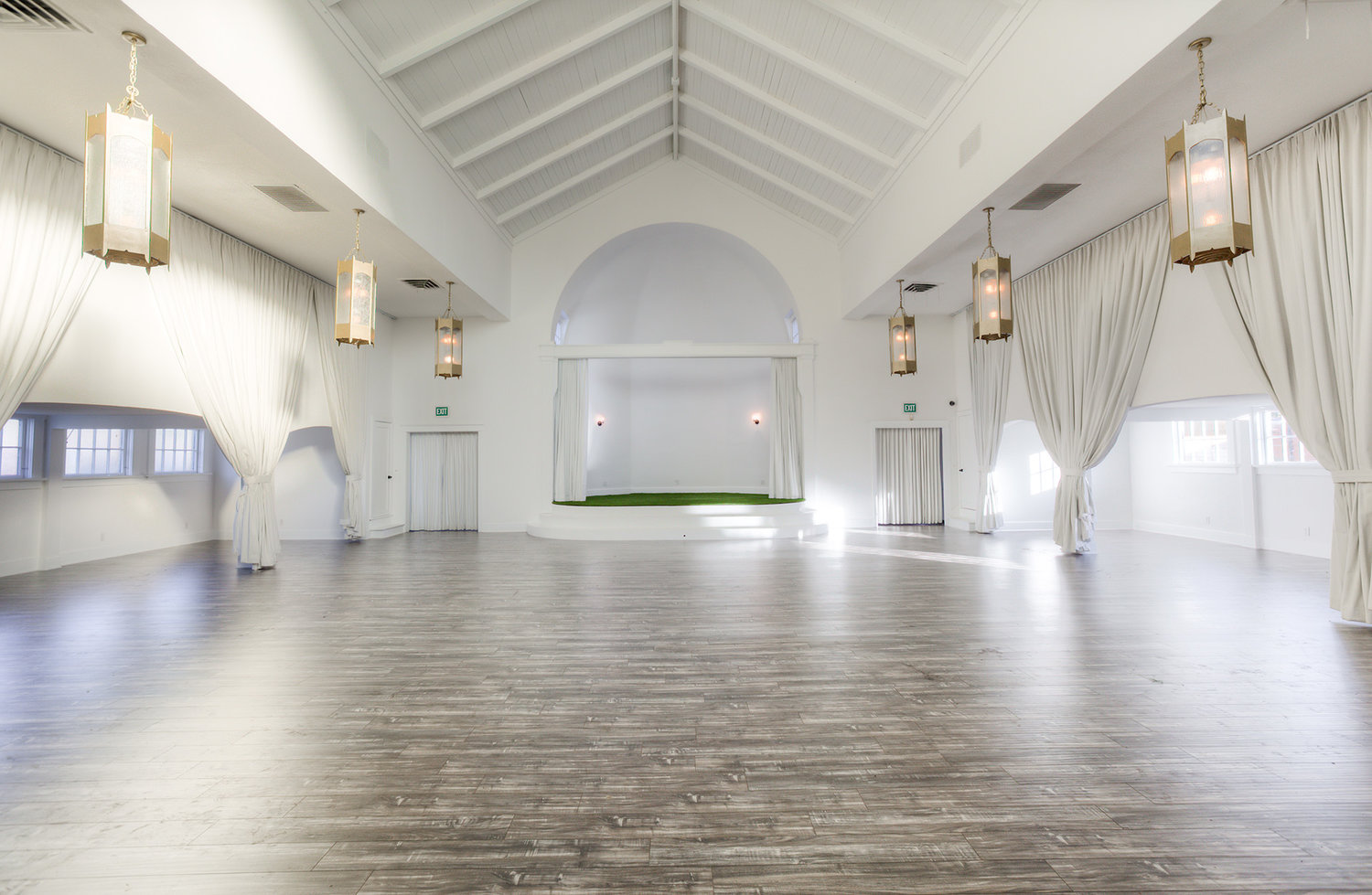 ******************************************************
THE FULL DAY'S SCHEDULE


DAY EVENTS
1PM - 2:30PM........... Opening Ceremony / Despacho Ceremony with Sach Prakash (Covered Outdoor Patio)
3PM - 4PM................ Laughter Yoga with Master Laughter Trainer, Shelley Bell
4:30PM - 5:45PM...... Kundalini Yoga with Sat-Akal "Be a Spiritual Warrior with Secret Mantras and Other Peace Armaments"
4PM - 6PM................ Energy Healing Garden with Reiki Master Amy Pililowski-Grubb (Covered Outdoor Patio)
*************************


EVENING EVENT - FEATURED OFFERING


6:30PM...................... Doors Open
7PM - 8:15PM........... Kirtan Concert and Meditation with Jap Dharam
8:30PM - 10PM......... Sound Bath including "The Power of Five"... Master Gong Sound Healers on the Venus Gong, Crystal Singing Bowls, Native Drum, and other sound healing instruments *Please bring a yoga mat and water bottle! And for the sound bath - optional pillows or blanket to get cozy
******************************************************
Pre-Register and Receive Great Savings!
Early Bird Rates End @ 11PM on 9/22
******************************************************
ABOUT YOUR SOUND PERFORMERS, TEACHERS, PRESENTERS
Liza F. Camba (Sat-Akal) is a Soul Purpose Guide, Teacher, Artist, Spiritual Activist, and Producer of Luminescence. Sat-Akal supports highly creative individuals to live their "Sat Nam" (Truth) and to activate their soul's purpose through one-on-one coaching, kundalini yoga, spiritual warrior trainings, sacred community gatherings, and by producing events and workshops that educate, inspire, and elevate! She works strongly with Mahal Energy (mahalislove.com) and the Law of Creativity to support people on their soul journey. You can learn more about her overall work at TheSacredYes.com or contact her directly at lizacambaservices@gmail.com
Sadhana Devi is a Gong Avatar Academy Graduate, as taught by Sotantar Suraj, Kundalini Yoga Teacher, as taught by Yogi Bhajan and yogini for over 16 years. A conscious Entrepreneur and Environmental Activist guiding people to their highest creative potential through Kundalini Yoga and sound technology where ever she may be on the planet and beyond. Sadhana Devi believes every person on the planet holds a well of Peace within and they only need to be reminded, and guided to their own Supreme Consciousness. Sadhana Devi performs overnight Planet Gong Concerts as produced by the Gong Avatar Academy, workshops, special events, private sessions and the classroom. Find Sadhana Devi on Instagram: sewing4change
SuzE Q enjoys sharing the physical benefits and spiritual insights she has gained from Kundalini Yoga over her 17 years of practice and decade of teaching. Her classes are challenging and inspiring, clearing stuck energy and cultivating self-empowerment. Her Gong and sound healing exploration plays a large roll in her instruction, helping the individual to relax the nervous system and in-joy the effects. Learn more about SuzEQ's work online at KundaliniWithSuzEQ.com and https://www.facebook.com/KundaliniWithSuzEQ/
Beth Sat Atma is a teacher of Kundalini Yoga. Her former life as a drummer in an art punk band feeds her love of percussion and the gong--the sound of the cosmos. She also works as a set decorator, interior designer, and sacred space designer. Art making and design is a meditation. She teaches yoga at Golden Sol.
Jap Dharam Kaur/Vicky Rose is a Certified KRI Level Two teacher who has been teaching steadily for 10 years and practicing for 12. She is also trained in pre-natal and children's yoga and an international mantra performer and recording artist. It is her great pleasure and passion to teach people of all ages, conditions and walks of life. As Jap Dharam has done so, she has continued her study of Kundalini Yoga with annual trips to India, assisting in Teacher Trainings and a deep personal practice. It was through these experiences that she discovered her destiny to chant, teach and record mantra.
Shelley Bell has been a Certified Laughter Yoga Professional since 2011 and has been leading her Laughter Club in Northridge since July 2011. She has created individual and group coaching programs and playshops, trains people to become Certified Laughter Yoga Leaders through Laughter Yoga International University, does Laughter Yoga presentations for various business groups throughout the Los Angeles and surrounding areas, facilitates employee engagement and team building sessions and brings laughter to assisted living, skilled nursing and board and care facilities. She is all about happy, healthy and holistic and is passionate about helping people to build up their laughter muscle and rediscover their inner joy. To learn more about Shelley, go to heartandsoulspace.com.
Theresa (Narayan Meher) Pino is dedicated to helping people heal in a holistic way by combining western and eastern remedies, resetting the mind and body for optimal health. She helps her clients improve by applying ergonomics in the simplest of tasks like getting up and into chairs, to creating greater range of motion, to utilizing orthopedic tests, nerve facilitation stretches, neuromuscular therapy, and enhancing treatments with reiki. Theresa works closely with a chiropractor and healthcare team in one of L.A.'s top gyms to form the perfect exercises based on any condition. Soon she will be teaching kundalini yoga and incorporating that into her physical therapy practice. The crystal singing bowls are an extension of her healing work. Contact Theresa at healingtree23@gmail.com.
Sach Prakash anchors in healing from a place of Compassion and Love. She attunes with Universal Principles and Laws, and illuminates Miracle Consciousness. She creates the space and offers tools for empowered action to step into one's life purpose, with a solid foundation, an open heart and amplified intuition. She is a graduate of the Master's Level Certification Curriculum with The Four Winds Society of Shamanic studies in the Peruvian Q'ero tradition, Certified Practitioner with the Institute of Modern Wisdom, KRI Certified Aquarian Teacher of Kundalini Yoga as taught by Yogi Bhajan, Reiki Master, Certified Crystal Healer with Hibiscus Moon, Certified Gong Healing Practitioner with Mehtab Benson, and a Licensed Massage Therapist. She is currently in training to become a Facilitator in Transformational Breath. http://earthayni.org
Seva Ajeet (Amy Pilikowski) ​Seva Ajeet is an Usui Reiki Master devoted to facilitating self-empowerment and relaxation through holding space for others to experience the offerings of profound healing and clarity that can come from sharing reiki. Reiki is a universal life force energy that flows without exception through each and every being. Seva Ajeet offers a grounded, relaxed and gentle mirror to help remind people of their own abundant light and energetic possibilities. She provides peaceful opportunities to simply relax, let go and receive. You can learn more about her offerings at www.lightseva.com.