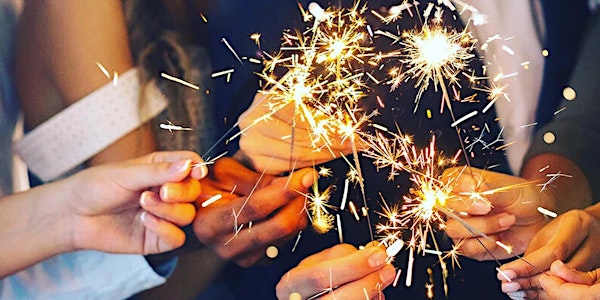 Luminaria Night at SixthreeFouR- Winter Open House
SixThreeFouR will be open and celebrating Luminaria Night in Avondale December 11, 2022 11am - 9pm
When and where
Location
SixTHreeFouR 4228 St. Johns Ave Jacksonville, FL 32210
About this event
We are celebrating our one year anniversary by having original art exhibited by Kim Barry Studio and Clark Creamer, camp fires, s'mores and guest artists from all over Jax. So stop in and say Hi! We love our neighborhood and ready to make it shine into 2023!
We are excited to include Michael Armanno, owner and designer of Kalypso Couture, Ceramicist Jamie Jordan Emmanuelli , Sculptor Kayla Jean Smith, and Summer Gruver, owner and designer of Salty Linx, as guest artists during our Open House.
Armanno is the winner of the 2021 Best of Jax - Clothing Designer and Tailor. His custom men's tailored suits are tops in excellence. He was our Christmas Couture Designer last month so if you missed him then, he is back! He will have samples and wonderful men's Holiday Gifts- ties, cufflinks, bowties etc available to purchase.
Gruver is a brand new jewelry business based in Ponte Vedra Beach. She and her 4 daughters love spending time together making jewelry. She created Salty Linx because the idea of having custom fit jewelry that is seamless and easily fits into so many's everyday lifestyle. At Salty Linx you chose your chain, charm or connectors and she custom fit each piece to fit you perfectly and then use a micro welder to weld the jewelry together so then it becomes "permanent". All jewelry is hypoallergenic and tarnish free so you can enjoy it for years to come!
Jamie Jordan Emmanuelli has been a part of the Cork Arts District from its inception. She creates beautiful handmade pieces perfect for a holiday gift for someone who has everything- but her unique touch!
Sculptor and print maker, Kayla Jean Smith, a Dec 2022 UNF graduate of Fine Arts, recently celebrated her first Art Exhibition at SixThreeFouR with much success, so we invited her back to be a part of this special night. Get to meet a new up and comer in the Jax Art Scene and beyond.
Lumeria Night is a yearly tradition in our beautiful neighborhoos of Avondale. Follow the glowing bags throughout the streets, meet new and old friends, stop by all the amazing shops and celebrate the joy of the season.
We at SixThreeFouR are so happy to be a part this year and for many years to come. Viva Avondale/ Fairfax !
The PREMIER ART STUDIO and EVENT SPACE Located in the Arts District of Historic Avondale, SixThreeFouR is a blend of style and creativity. SixThreeFouR caters to private events, weddings, product launches, meetings, workshops, exhibitions and filming. No matter the function, we are the ideal event space rental in Jacksonville, FL. ​ Totaling over 3,500SF, SixThreeFouR has been designed to maximize capacity with its indoor/outdoor spaces. With minimalistic eclectic urban designs and nature based garden landscaping, SixThreeFouR brings all the charm to your event right in the city. ​ Conveniently located, near some of the best new and historic hotels, restaurants and nightlife the city has to offer, you will fall in love with this captivating space.
EXHIBIT JOY.
AMENITIES
OVER 3,000 SQ FT OF OUTDOOR SPACE
A 900 SQ FT HANGAR
PROJECTION WALL
PHOTO OP MURALS
PREP ROOM
WORKSHOP SPACE
OUTDOOR CEREMONY SPACE
EASY LOAD IN ACCESS
OUTDOOR FIREPLACE
WHEEL CHAIR ACCESSIBLE
LARGE UNISEX BATHROOM
GREAT FOR.....
SMALL WEDDINGS/RECEPTIONS
ELOPEMENTS
ENGAGEMENT PARTIES
CREATIVE SPACE
CORPORATE EVENTS
FILM
TV
PARTIES
PHOTOSHOOTS
ART EXHIBITS