During this half day journey, we will honor the divine feminine goddess that lies within and cultivate self love.
About this event
On this magical journey, you will be treated to the following experiences:
Opening Meditation with Intention setting
You will be guided through a centering meditation and connect to your intentions for the retreat.
Sharing Circle
In this safe and sacred space, you will have the opportunity to share the truth of your heart and your experience. As women, we often feel apologetic for taking up space, for talking "too much." Let yourself be seen and heard, to take up space.
Breathwork Journey
Unprocessed emotions and traumas get stuck in the body and become energetic blocks that can hold you back in life, effect your relationships, and even cause physical pain. This powerful breathwork journey, paired with energy healing, will allow your subconscious mind to clear these energetic distortions, bringing you more into alignment and allowing you to access new possibilities.
Yin Yoga Practice
Unravel physical, mental, and emotional tension and stimulate the meridians with longer, mindful holds of gentle postures. This meditative style of yoga that is practiced in periods of stillness is the perfect pairing for a sound healing journey.
Sound Healing Journey
Experience a full-body sound massage through the vibrations and frequencies of sound. Feel a sense of deep relaxation as blocked energy is moved and your entire being is cleansed. Sound Baths are also a wonderful way to introduce yourself to the practice of meditation, or to expand upon/deepen your already existing practice.
Your guides on this journey:
Tiffany Jade: https://www.eventbrite.com/o/tiffany-jade-33766165115
Cassiopeia Skyfish: https://www.eventbrite.com/o/cassiopeia-skyfish-33766179213
Please bring a yoga mat and water bottle.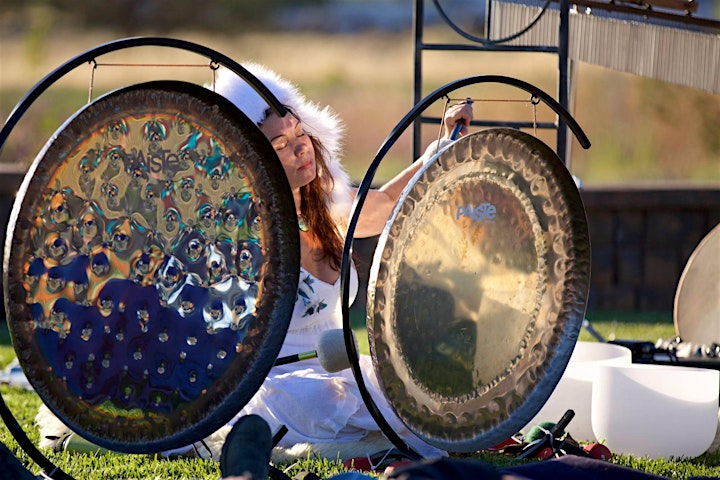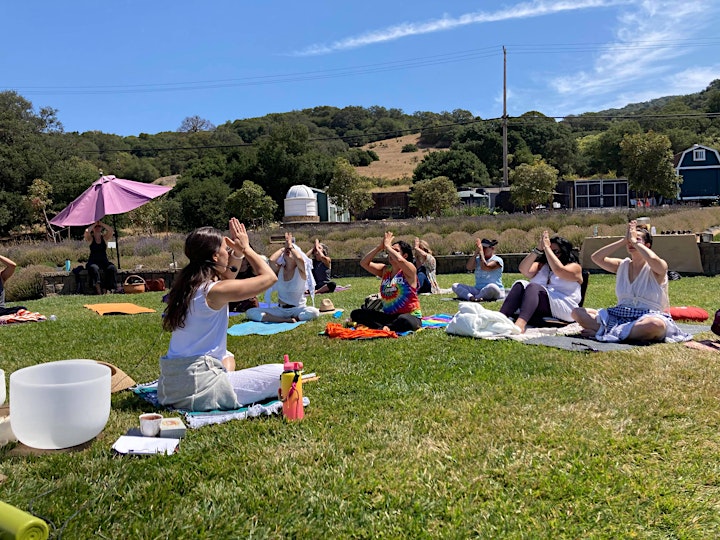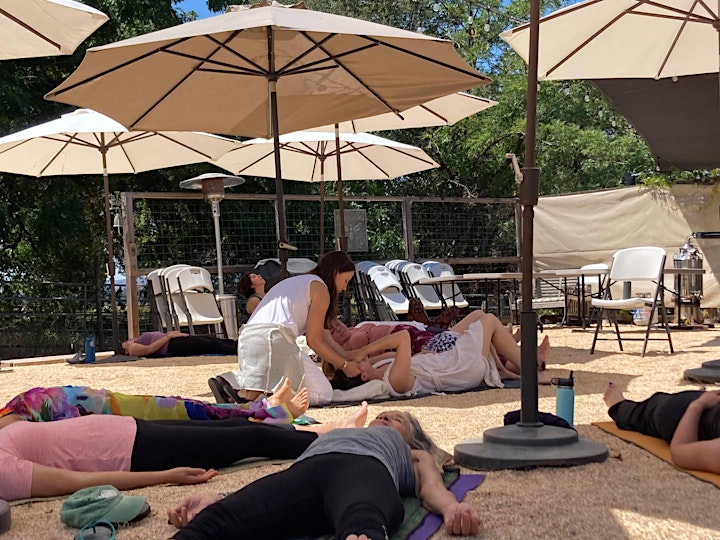 Organizer of Luminary Goddesses: Falling in Love with Ourselves Mini Retreat
Tiffany is a Soul Alignment Guide, Intuitive Mentor/Coach, Facilitator of Healing, and Feminine Embodiment Coach. She helps women get into alignment and live their most authentic lives by shedding conditioning, healing their deepest wounds, reconnecting to their intuition and spiritual gifts, and embodying the divine feminine. She incorporates ritual, spiritual guidance, moon cycles, divine feminine, shadow work, guided meditation, yoga, movement journeys, frequency attunement, and breathwork journeys into her work.