Luminary Dinners - How to create unbeatable corporate culture (3/21)

Thursday, March 21, 2019 from 6:00 PM to 9:00 PM (EDT)
Event Details
Hi, I'm Todd.
Since I was a kid, I've been driven by a fierce passion for bringing together people who share common ambition and values, and connecting them with people and ideas that can positively impact their lives. 
I bring this passion to life with Luminary Dinners. (Video here)

At these events, Philadelphia's leaders and CEOs come together to expand their knowledge, refine their decision making skills, strengthen their leadership qualities and overcome obstacles to rapid growth.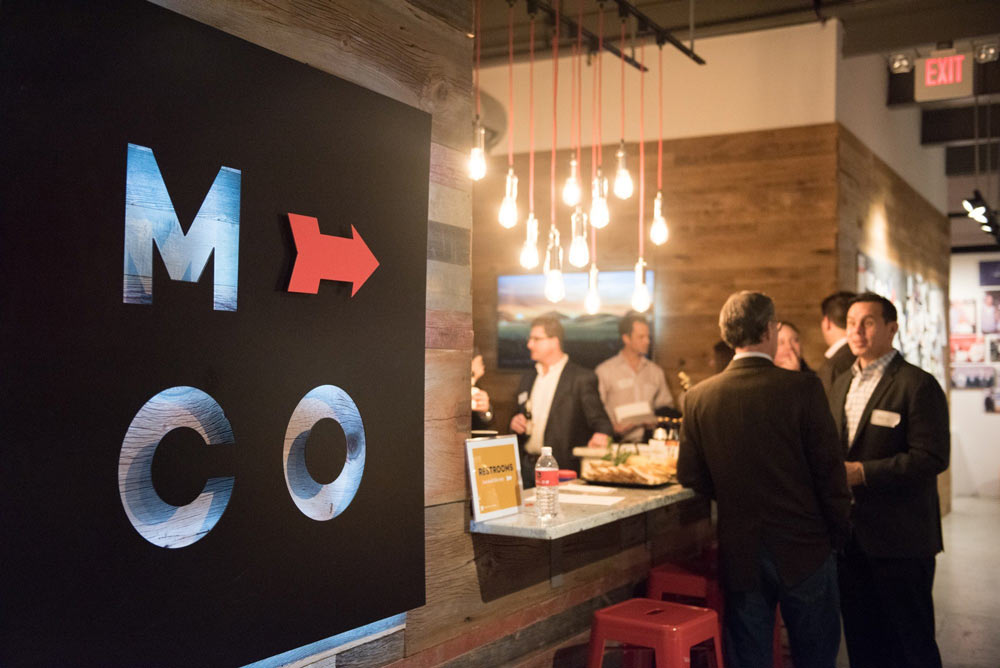 I created these events to attract the most inspirational and successful people in Philadelphia so I could get to know them, help them on their journey and learn from them as well.
Life is too short to spend time or do business with people who don't have a fierce passion for living BIG.
Any business owner can talk about growth in their business. They chase after it. Analyze the numbers. Make small adjustments to their plans and strategies. Then they repeat the cycle until something "happens."
If you're in it for more—if you want to achieve meaningful growth in all areas of your life—and are willing to undergo serious self-reflection, challenging exercises, and thoughtful personal critiques that are necessary to make it happen—come to a Luminary Dinner.
Each month I select a group of Philadelphia's top-tier founders and chieftains from wildly different industries to come together to push each other to do better—expand their comfort zones and challenge each other in unconventional ways.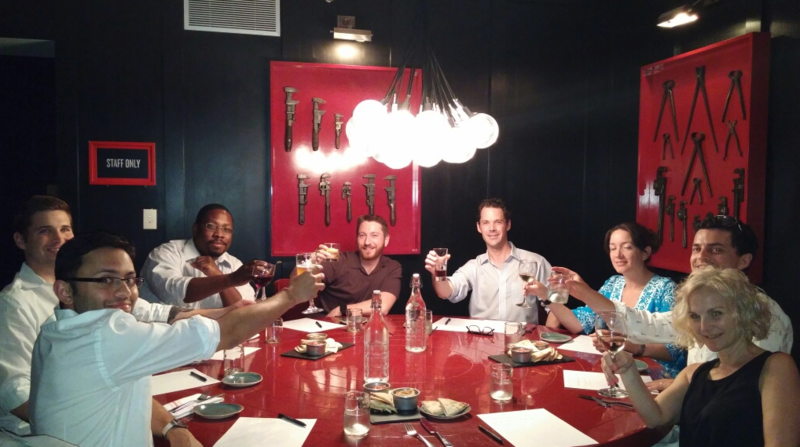 (Image: My first Luminary Dinner in Philly after moving from Los Angeles)
If you're the type of leader who takes full responsibility for your life and understands that your own faults and virtues are key to your company's success, you'll want a seat at the table (and the seats are limited).
If you're serious about growth and ready to try something different, reserve your seat now to one of these exciting events:
Culture Hackers - How to create unbeatable corporate culture
Date: March 21st
Time: 6-9PM
Location:  4149 Station St. Philadelphia, PA 19127
Map: https://goo.gl/maps/tXT8VVXrB2S2 
Come join some of the most passionate people in Philly to discuss strategies and tactic for developing and fostering an unstoppable culture in your business.

SPECIAL GUEST: Nick Gianoulis from The Fun Dept., a Training and Development and Consulting Firm specializing in employee engagement and enhancing corporate culture. Why? Because fun at work makes serious business sense. Just look at all the benefits:
✔ Defeats burnout and boredom
✔ Enhances creativity and productivity
✔ Creates energy, enthusiasm, and excitement
✔ Improves employee retention and helps prevent costly turnover
✔ Attracts and retains the best staff
✔ Boosts your profitability

If you're already holding team meetings, sales trainings, and corporate events, why not turn the humdrum into engaging, productive, and memorable fun? Come to this Luminary Dinner to find out how Nick injects fun into companies and build an unstoppable corporate culture to attract top talent and form better, longer lasting relationships with your clients.
HOST: Todd Staples
Cell: 310-999-2852
Check me out on LinkedIn
IMPORTANT: If you were not given an invitation code, you will be sent an application upon payment. We welcome new guests, but are very protective of the culture of each event. As such, we reserve the right to reject any seat request. If this happens, you will be refunded in full.


Recent Praise for Luminary Dinners:
"My life is better because of Luminary Dinners. Todd's events have been a tremendously positive experience in my life. To date I've met some of the smartest people I know including business partners, strategic advisors, and friends. Todd makes a deep investment in the people he brings together, specifically curating each person's personality, talent, and values to best fit his night's event. My life is better because of his events."
- Nick Eubanks, I'm From the Future
"Unique insights that produced impressive results in my business (and my life). Todd's willingness to introduce me to his network of high-level CEO's and executives has led to deals exceeding $1M to my various businesses. His unique events (particularly the exercises about mindset and purpose) have sparked personal growth in a way that I've not found elsewhere. If you have a chance to get in a room where Todd is talking, jump on it."
- Justin Lofton, Zen Fusion
"Refreshing and worthy of my time investment. I showed up to my first event not knowing what to expect. I left with several new connections and follow-up action steps. It was refreshing to get into conversations with other business owners in different business life cycles, but all faced with similar issues."
- Greg Wood, CFO Alliance
"Surprisingly valuable in growing my network and business. I continue to be impressed by the quality and diversity of people attending Todd's events. Everyone I have interacted with has been very supportive in helping me grow my business. It's been a great peer to peer advisory experience for me. Can't wait until the next event!"
- Charlie Poznek, Expert Dream Team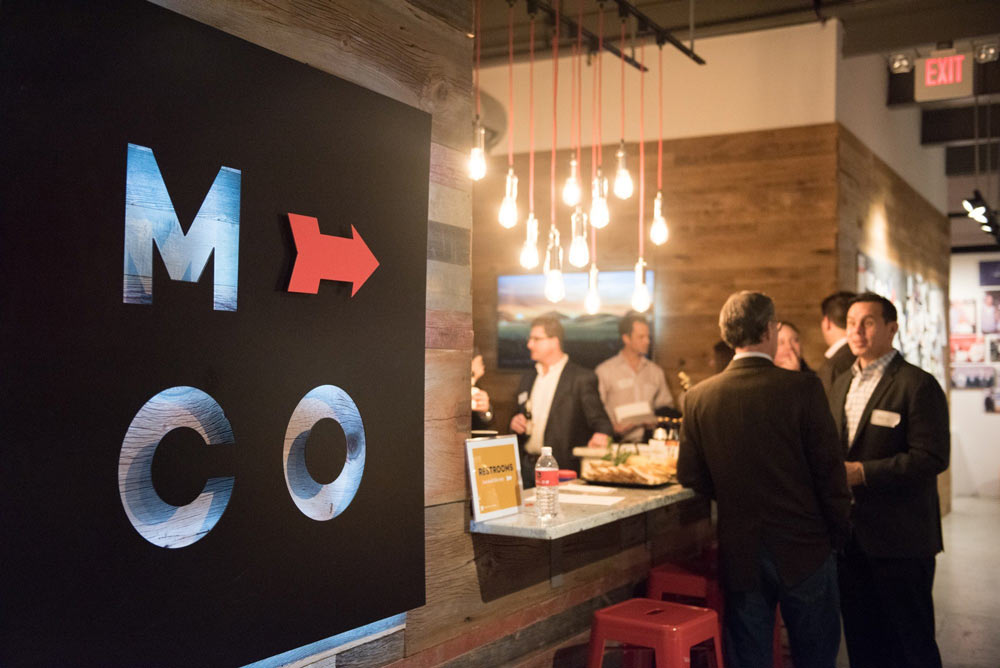 For more photos, click here.
My 100% Massive Value Guarantee: 
After the dinner, I'll ask you to privately share with me your feelings about the value of the event. If you aren't blown away by the experience and the relationships you gain from attending, I'll insist on refunding every penny. ;)
Have questions about Luminary Dinners - How to create unbeatable corporate culture (3/21)?
Contact Todd Staples
When & Where

Muhlenhaupt + Company
4149 Station Street
Philadelphia, PA 19127


Thursday, March 21, 2019 from 6:00 PM to 9:00 PM (EDT)
Add to my calendar
Organizer
The "Bruce Wayne" Bio: As Senior Strategist for Muhlenhaupt + Company, I help business owners achieve revenue growth and increased profitability, without adding any unwanted additional workload to your team. I do this by identifying your biggest bottlenecks and opportunities, then creating and executing digital marketing plans to optimize, automate and scale your online businesses.
The "Batman" Bio: I help people discover who and what they need to know in order to unlock the foundational skills, habits and mindset needed to produce optimal personal and business results.