Description
Featuring Robert Kloos, Director for Visual Arts, Netherlands Consulate in NYC; Jane Kojima, Madison Sq Garden Public Art, The Flatiron Bid; Stefan Ringle,President Director of Communications, Brooklyn Borough; and Courtney Whitelocke, Department of Transportation. Moderated by Laura Roumanos, Executive Director, United Photo Industries, Co-Founder, Photoville
You want to grow your photo career and make money, but are challenged to figure out how. Sound familiar? In this panel, we'll help you think outside the box to build your network and attract clients by leveraging opportunities right in front of your nose. Learn how you can successfully tap into your local community and unearth real opportunities that go overlooked by many including with local business owners, consulates, cultural institutions, Business Improvement Districts, Departments of Transportation, and beyond. You'll hear from representatives from the Brooklyn Borough, The Flatiron BID, and the Consulate of the Netherlands, who all share tips to approach institutions and pitch yourself right. Bring your questions!
This event is part of Luminance, a full-day professional development conference presented by PhotoShelter
View the Luminance Professional Development Conference lineup.
The full day conference pass ($20) includes admission to all six panels below plus breakfast, lunch and admission to the peer review happy hour. Click here to purchase a pass.
10:30 am - 11:15 am: Do's & Don'ts to Photo Contests & Submitting Your Work Online
11:30 am - 12:15 pm: PR for Your Photography: The Secret to Getting Featured
12:30 pm - 1:15 pm: An Exclusive Conversation with David Burnett
3:00 pm - 3:45 pm: Leveraging Your Local Community to Land Gigs
4:00 pm - 4:45 pm: SEO for Photographers: Tips to Conquer Google and Rank Higher
5:00 pm - 5:45 pm: Bringing Creativity to Life: An Exclusive Conversation with Sarah Silver & Diego Marini
6:00 pm - 7:00 pm: Peer Review Happy Hour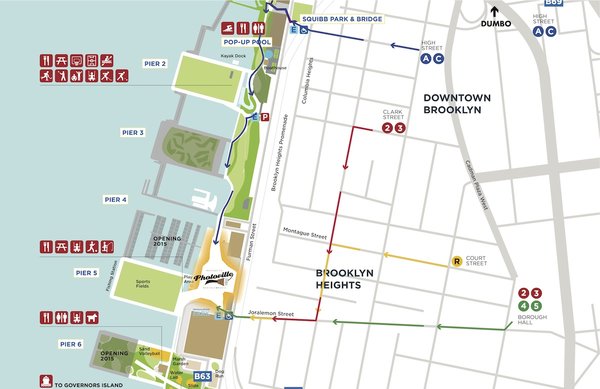 For further directions, go to www.photoville.com/directions/
Organizer of Luminance: Leveraging Your Local Community to Land Gigs
PHOTOVILLE 2015 will return to Brooklyn Bridge Park from September 10-20, 2015!
New York City's FREE premier photo destination produced by United Photo Industries – is a modular venue built from re-purposed shipping containers. By creating a physical platform for photographers of all stripes to come together and interact, Photoville provides a unique opportunity to engage with a diverse audience – a veritable cross-section of the world photographic community.
Visit the Photoville website to see all exhibitions and events!