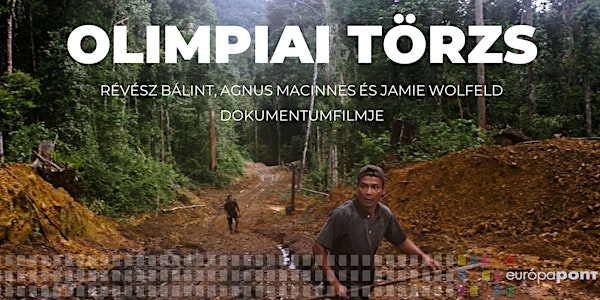 Lumière Filmklub – Révész Bálint: Olimpiai törzs
Borneó. Kik profitálnak a bolygó egyik legnagyobb egybefüggő őserdejének szisztematikus irtásából?
When and where
Location
Európa Pont Lövőház utca 35. 1024 Budapest Hungary
About this event
Mi lehet a kapcsolat egy őslakos közösség és a világ egyik legnézettebb sporteseménye között?
Alig hatvan éve majdnem egész Borneó szigetét érintetlen erdő borította, ami számos őslakos csoportnak biztosított élőhelyet és megélhetést. Ez a sok ezer éves környezet egyre gyorsuló ütemben pusztul ki, ahogy fakitermelő cégek készítik elő a területet pálmaolaj termesztésre és más monokultúrák létrehozására.
Az alkotók Révész Bálint, Angus MacInnes és Jamie Wolfeld éveken keresztül dolgoztak egy Dayak-Bahao faluval Kalimantánban, ahol az őslakosokkal együtt figyelték és kutatták, hogyan tűnnek el rejtélyes módon a közösség ősi földjei. A falu három küldöttje végül útnak indul, hogy kiderítse, kik állnak a gyanús szerződések és a mértéktelen természetpusztítás mögött. Végül nyilvánvalóvá válik, hogy a fák többsége a tokiói olimpiai építkezéseken landol. A történet felkavaró képekkel, intim közelségből mutatja be az őslakosok és a borneói őserdő különleges kapcsolatát és ezt a hanyatlóban lévő vidéket.
A filmvetítés után a film rendezőjével, Révész Bálinttal beszélgetünk.
Az est házigazdája Gyárfás Dorka.