Description
Afternoon Presentation:
An Extremely Clear Way To Think About Social: Social In 4 Steps or 3, Sometimes 2
Time: 3:30 - 5pm
Part of the new fifth edition of Hey Whipple includes a simple new approach, one I find helps both students and experienced creative really get social. Four simple steps that go from DO > INVITE PARTICIPATION > CAPTURE PARTICIPATION > SHARE. Using the most recent examples from the industry (and my students), I can show how this simple process is a fast way to effective social marketing.


Book Signing: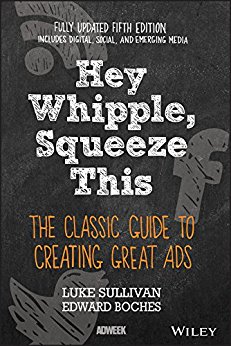 *Only 25 copies available for purchase

About Luke Sullivan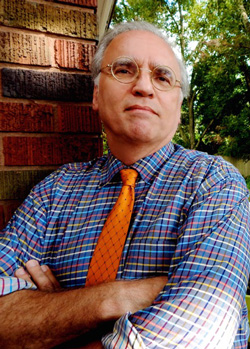 Author, speaker, and ad veteran available to recharge, reinvigorate, and refocus marketing, advertising, and branding firms.

After 30 years in the advertising business, author Luke Sullivan is now chair of the advertising department at the Savannah College of Art and Design. He's also the author of the popular advertising book Hey Whipple, Squeeze This: A Guide to Creating Great Advertising, and the blog heywhipple.com. His new book comes to bookstores in September: Thirty Rooms To Hide In: Insanity, Addiction, and Rock 'n' Roll in the Shadow of the Mayo Clinic. Sullivan now lives in Savannah with his family and he reports that he enjoys the indoors and likes to spend a lot of his time there.
Learn more about Luke Sullivan: https://heywhipple.com/