A Fun Night Sharing Natural Solutions for Balancing Hormones, Improving Intimacy, Increasing Libido and Gaining Energy. Oil Gift Included
About this event
Whether you are searching for natural ways to improve intimacy, balance hormones to start your family, ease menopause symptoms, improve libido or amp up the energy and enthusiasm in the bedroom we got you covered.
Did you know we have oils for that?
Yep!!
No more need to choose something blue that may harm you.
Plants have been used for thousands of years to help balance hormones. Join Jennifer Wilkinson, Gina Califano and our lightherted community where we will break down easy options that work.
Oily gift included!!!!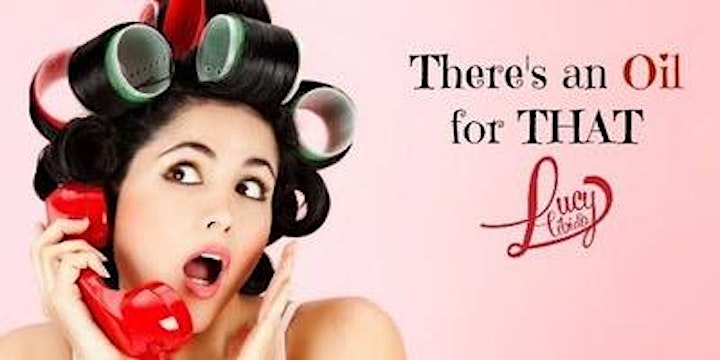 Organizer of Lucy Libido: There Is An Oil For That with Jen Wilkinson and Gina Califano
Gina Califano is a Spiritual Life Coach committed to help raise the frequency of our planet and help you discover what makes your heart sing. By facilitating the clearing what no longer serves us, subconscious beliefs, and self-imposed limitations she will guide you to follow your soul's purpose.  She is a certified John Maxwell Coach, Aroma Freedom Technique Practioner, Level Two Theta Healer, Yoga , Meditation, Mindfulness Teacher , Young Living Platinum Leader and a Certified Advanced Reiki Practioner,  Her passion for creating a more beautiful world  has fueled her to help others attain their dream life.  Step by step be guided to the joyful and prosperous life that you deserve.  With the humor and bluntness you would expect from a New Yorker, she truly believes that you can have it all and will share strategies to ICE out old paradigms , making room for the best version of you.