Description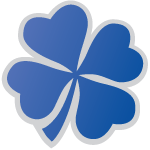 February
We are so happy to be back after the holiday/RE BarCamp break. Coming off of such a great event in January we are very excited to have such a great and interesting event this month.
One of the big takeaways from BarCamp that we came away with is that people are getting back to basics and a putting their energy into hard skills that produce real results. There are no shortcuts or magic pixie dust that will make you successful. You just have to do the work. It's hard to work without tools though.
This month we have a Tommy Galan from The Peoples Improv Theater coming in to talk (and teach us a few things) about speaking to clients and thinking on our feet. Tommy has taught hundreds of corporate clients with large scale sales forces the secrets of improv for business. Tommy's Improv Business Classes entertain and educate clients such as the NBA, Martha Stewart Omnimedia, AMC Networks, Avrett Free Ginsberg, Medallion Retail, Benchmark Hospitality, New York University, Columbia University, Hofstra Law School, and Baruch College.
Agenda
7:00 - Open Networking
7:30 - Introductions
7:45 - Speaker: Tommy Galan of The Peoples Improv Theater
Topic: Improv and Business: Speaking on Your Feet
8:15 (ish) - Dinner
10:00 (ish) - Drinks afterward
As always, the tickets are available online at our site at www.luckystrikersnyc.com or directly through Eventbrite. Unfortunately, there will not be any tickets at the door.
For all you drivers, the good news is there's a fair amount of street parking in the neighborhood. If you prefer, you can get parking for $15 (what a bargain!) at Icon Parking on 10th Street and Broadway (Guaranteed Rate): http://nyc.bestparking.com/index.php
Direct link to coupon: http://nyc.bestparking.com/get_reservation_advance21u11f.php?v=rootdirs&id=1246955&arr=1360782000
For the subway folk, the Time Astor Place station is the closest (6) and the 8th Street station (N,R) is pretty close too.
After you have registered, you will receive an email confirmation.
**If you feel we have left someone off the invite please feel free to share this with them.**
Organizer of Lucky Strikers February Event
We are NY/Metro Real Estate and technology professionals collaborating to maximize each of our web exposure and generate business referrals.
The LSSMC meets monthly for dinner to connect and discuss the issues and challenges in the industry and how to prosper by networking/introductions. Relevant speakers attend to provide value to members and to offer their unique perspectives.
Amongst members, partnerships are made, projects are conceived and advice is given. Members are each other's resource.
LSSMC projects include the 2010, 2011, and 2012.  RE Barcamps. The 2013 Barcamp is one of our our next ventures.