Event Information
Location
Vacaville
**address will be emailed upon tix purchase**
Vacaville, CA
Refund Policy
Refunds up to 1 day before event
Eventbrite's fee is nonrefundable.
Description
Howdy! We are a non-profit animal sanctuary located in the Vacaville hills. Join us for a 90 minute tour of our ranch, which includes over 100 permanent sanctuary animals. We currently have 1 steer, 7 horses, 2 donkeys, 2 llamas, 2 goats, 6 sheep, 11 pot bellied pigs, 12 rabbits, 3 guinea pigs, 2 tortoises and many other furry and feathered friends.
During the tour, we will share our stories of where and how we rescued our animals. If you would like, you may purchase alfalfa pellets and produce to feed to the animals (bring extra cash). After the tour, you and your family are welcome to walk around and spend extra time with your favorite animals or play outdoor games in our play area.
THIS IS THE FINAL TOUR OF THE 2019 SEASON! ONLY 'LUCKY ONES' (SPECIAL ACCESS TICKETS) WILL BE SOLD FOR THIS TOUR.
TICKET INFO:
Children under 2 years old: Free general tour (please still register and reserve a free ticket, due to age, children under 2 are not allowed in the main animal pen)

Lucky Ones tickets: $25 (Premuim ticket that includes special access into animal pens)

Sorry, no door sales - Tickets MUST be purchased prior to arrival to the ranch.
Paid tickets include one free basket of food to feed to the animals. Additional baskets can be purchased for $5 (cash only)
10a to 10:30a - CHECK IN - Sign waivers, say hello to some of our smaller sanctuary animals
**10:30a - TOUR STARTS**
After the initial introductions of the animals, we will allow you time to freely roam around the sanctuary to spend time with your favorite animals.
FAQs
What's your address?
We are located in the Vacaville hills and can be difficult to locate. We will email you directions upon ticket purchase.
What should I wear?
For safety reasons, EVERYONE must wear closed toe shoes!! All guests must walk thru a disinfectant solution for the safety of our animals.
During the warmer months, hats, sunglasses and sunscreen is highly recommended, especially for younger visitors.
Can we feed the animals?
Yes! You may purchase bowls of specially prepared fruits and vegetables to feed to the animals. Please bring extra cash.
If you bring any food donations to the animals, you may leave it with us at check in, but you will not be able to feed the animals with the food you bring. We will make sure the animals get your donations during the week.
What can I bring to the ranch?
You are welcome to bring snacks and drinks for your group. We have several picnic tables that you may use.
Please, service dogs only!! We have many loose animals including cats, chickens and ducks that freely walk around the property.

What is the difference between a Regular Ticket and a Lucky Ones Ticket?
All attendees will be able to go into the small animal pen (rabbits, guinea pigs, tortoises). We also have two 'unicorns' who roam the property and will come up to guests.
Lucky Ones ticket holders will be allowed to go into the main pen (goats, sheep, pot bellied pigs). Our animals are exceptionally friendly and come right up to our visitors. If you have young and/or shy children, then a regular ticket should be sufficient. Young visitors can be overwhelmed with the forwardness of our animals and would do best visiting our animals on the outside of the pen.
Do you have restrooms?
Yes, we have two portable toliets and a hand washing station.

How can I contact the organizer with any questions?
Email us at info@luckyonesranch.com

What's the refund policy?
Attendees can receive refunds up to 1 day before your event start date. We will not be honoring requests for refunds on the day of the tour.
Where's my reservation email?
Eventbrite automatically sends you an email with your ticket information and ranch directions upon purchase. If you did not receive an email, please check your SPAM folder. Eventbrite sends the confirmation to the email that was used to purchase the tickets.
---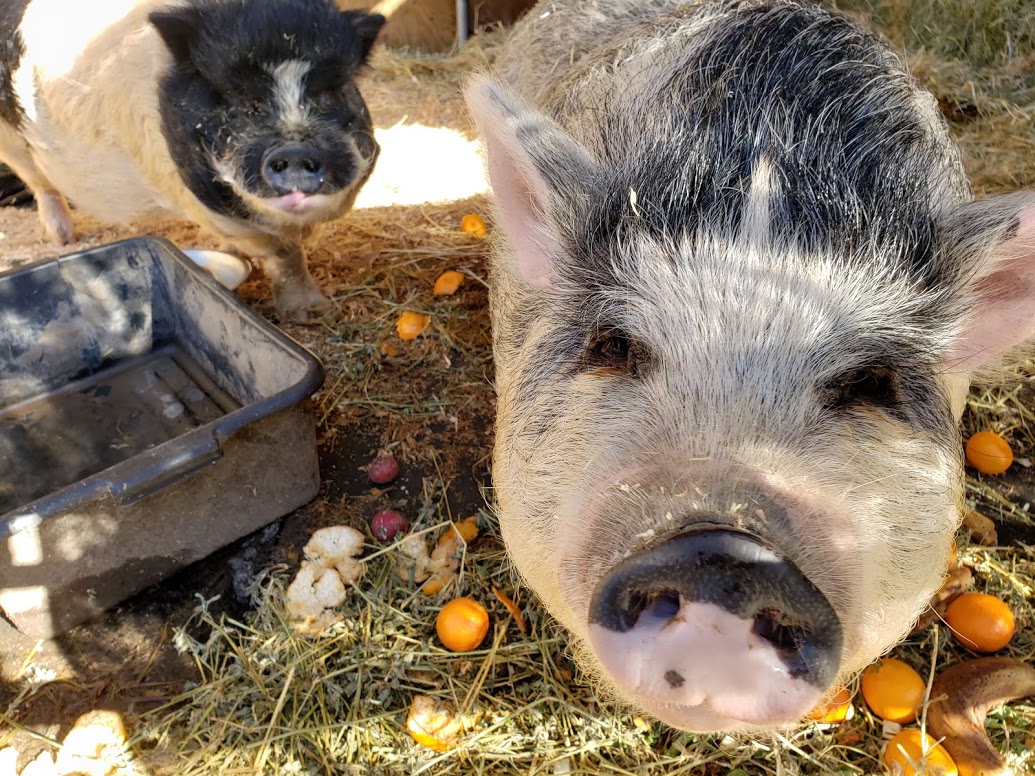 ---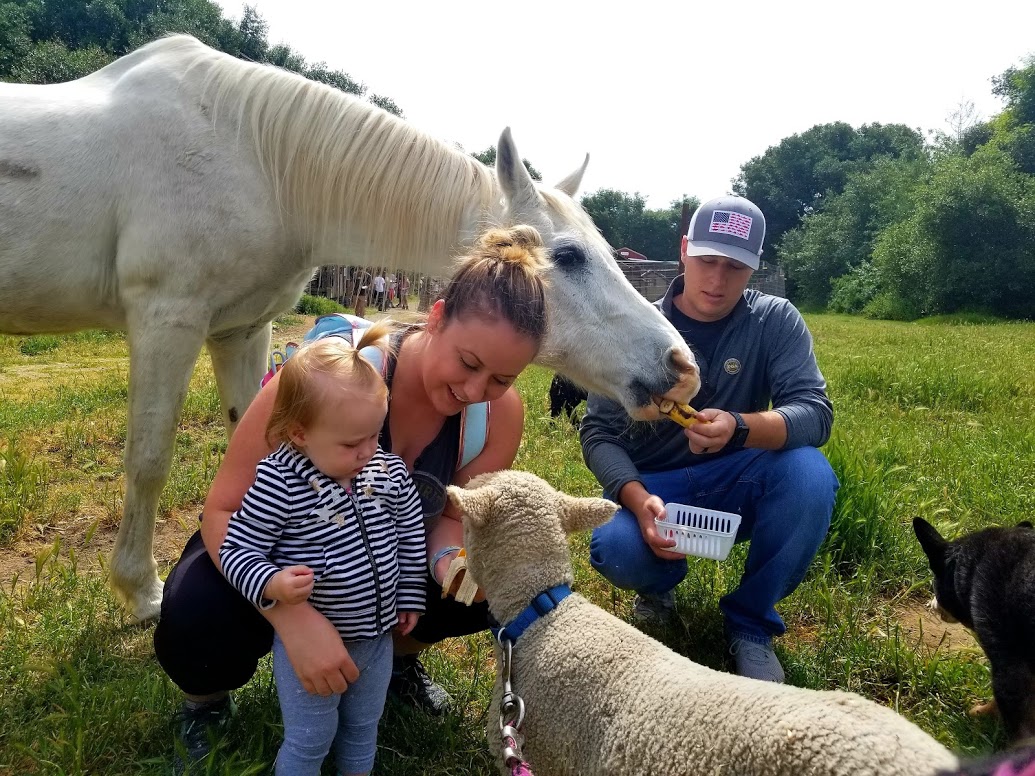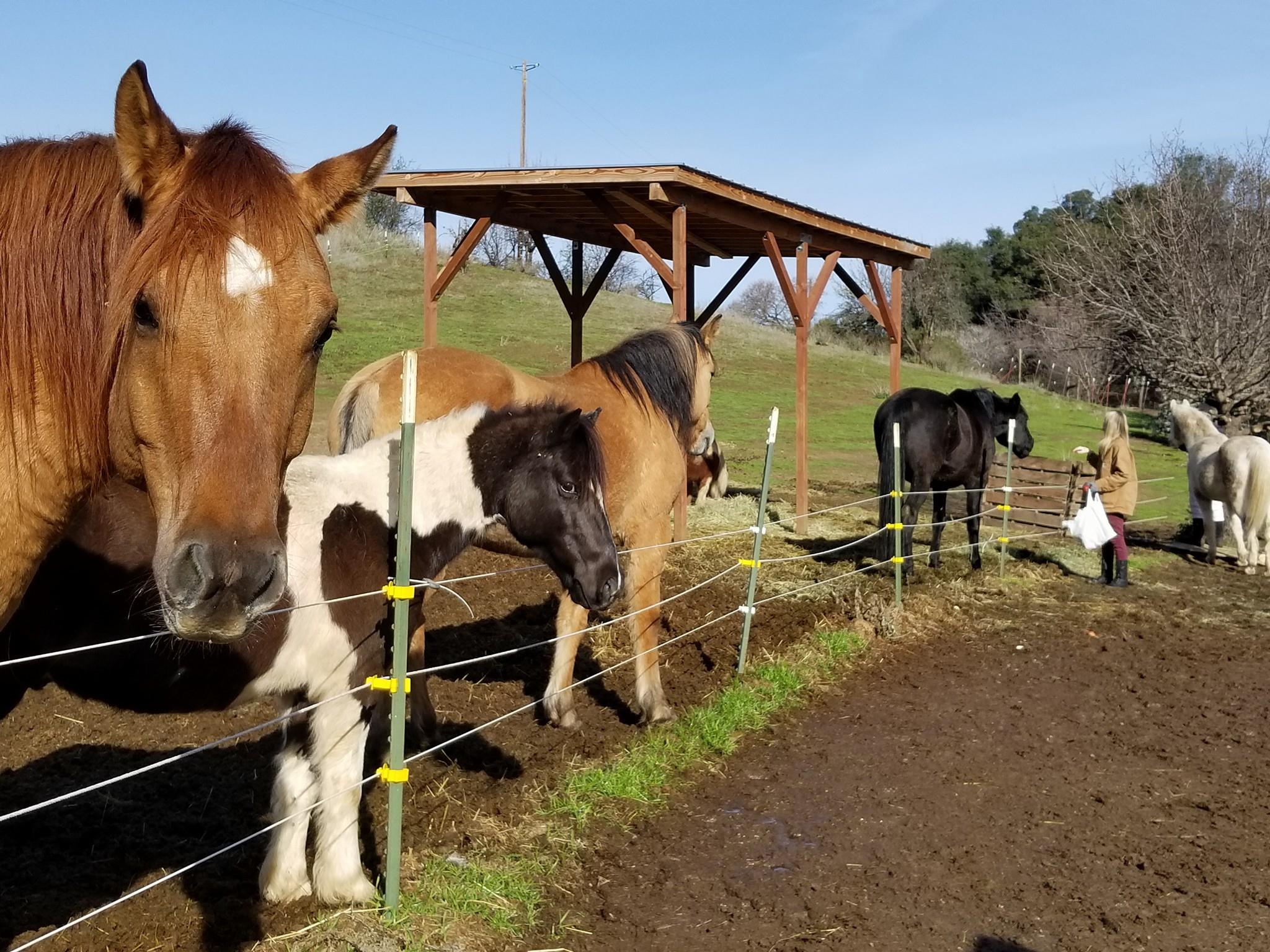 Date and Time
Location
Vacaville
**address will be emailed upon tix purchase**
Vacaville, CA
Refund Policy
Refunds up to 1 day before event
Eventbrite's fee is nonrefundable.