Description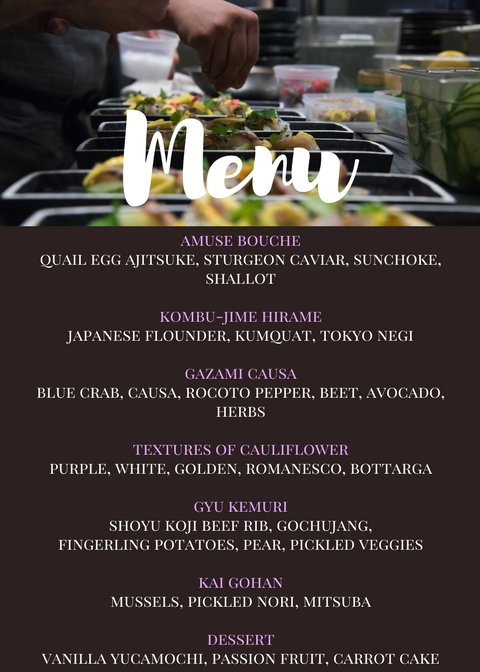 ---
We're pleased to announce the latest iteration of our Casual Kaiseki series: Valentine's Kaiseki. This lavish 7 course dinner is informed by the coursing in traditional Japanese Kaiseki. Great value is placed on balance; tension and release. Just as the natural landscape in mid February is just budding, but has yet to bloom, the progression of this menu builds up a kinetic energy. The menu is a marriage of contrasts, from rich, savory mussels to bright, briny caviar. Indulge with us.

Valentine's Kaiseki is a collaboration between Chef Jay Huang, Chef Julio-Cesar Florez Zaplana and Chef Jacobo Lopez-Ramirez. Sake pairings are curated by Sake Sommelier Lora Blackwell.

---
FAQs
Can you accomodate dietary restrictions?
We can accomodate any dietary restriction or allergy with advanced notice. Email luckyrobotagm@gmail.com with requests.
Can you accomodate group seating?
We would be happy to seat friends together! Email Lora at luckyrobotagm@gmail.com with any specific seating requests.
What's the refund policy?
Because of the level of preparation for each reserved seat, we are unable to offer refunds or exchanges.
Do I have to bring my printed ticket to the event?
You will not need a printed ticket. We'll have you on our list and will usher you to your seat promptly at the time of your reservation.
How can I contact the organizer with any questions?
Don't hesitate to email Lora at luckyrobotagm@gmail.com with any and all questions.