Location
DROM
85 Avenue A
New York, NY 10009
Description
New York's favorite underground innovation salon is back with a heavy dose of sanity to help you get through this election. Join us for a fun evening of socializing, live music, and inspiring short presentations of mind-blowing projects by the thought-leaders who envisioned them.
AT THIS EVENT:

The future of US manufacturing is in Brooklyn :: Tthe 'innovation economy'; floating all boats or a new Titanic? :: A uniquely intimate view from the edges of the planet :: The power of storytelling in the media and how it is changing the way we learn.
Noah Rosenberg, CEO & Founder of Narratively. 'Human stories told bold'. News. Memes. Social media. Listicles. It's no secret we're overwhelmed with information. Noah will explore the fallout of our media overload and describe why Narratively chooses to look beyond the news cycle and slow content down at a time when everyone and everything seems

to be speeding up.

David Thoreson, Author of the brand new book, 'OVER THE HORIZON- Exploring the Edges of a Changing Planet' With his many extreme expeditions and Midwestern roots, photographer, sailor

and explorer David Thoreson has a unique life story. His path has been anything but traditional. David Thoreson is an Explorers Club Fellow and the only American explorer in history to sail the Northwest Passage in both directions. Please visit davidthoreson.com

David Belt, Managing Partner & Visionary behind, NEW LAB, a place and platform for inciting new paradigms in manufacturing and seek to nurture companies that are pushing boundaries and developing the next evolution of responsible enterprises. We are home to a group of innovators in robotics, nanotechnology, material science, biology, industrial design, and physical computing working together to rethink, redesign, and launch products that enrich our lives.
Panel Discussion with additional guests, Steve Kuyan and Waine Tam on "The Innovation Economy": NY is projecting more $30B growth over the next 30 years driven by the 'Innovation Economy'. Find out what this means for the city, the country, and for people like you!
Gregorio Uribe, Colombian sensation serenades us with his unique blend of latin music.
Don't wait to get your tickets! The Future is coming. See it at LucidNYC first!
Lucid NYC at DROM
85 Avenue A (btn 5th and 6th st)
Wednesday, November 2nd, Time: 7-10pm
PRESENTERS: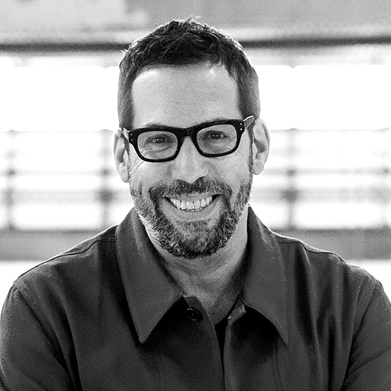 DAVID BELT,MNG PARTNER AT NEW LAB & FOUNDER OF MACRO SEA
He is a real estate developer and the Founder and Managing Principal of Macro Sea. Over the past 20 years, Mr. Belt has developed a diverse range of projects that vary widely in size, scope, and location, and has become a leader in creative development and interim use projects. In the past 10 years, Mr. Belt has executed over $1 Billion worth of private and institutional development projects in New York, Philadelphia, Princeton, Rome, Paris, Salamanca, and Dublin.
New Lab is an 84K sqft interdisciplinary space designed to support entrepreneurs working in emerging technologies such as robotics, artificial intelligence, and connected devices. Located in the Brooklyn Navy Yard, the former epicenter of American shipbuilding is state-of-the-art once again.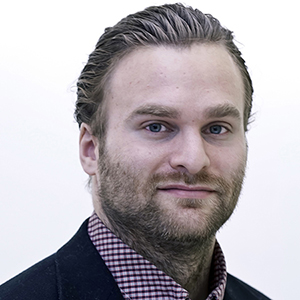 NOAH ROSENBERG, CEO & FOUNDER OF NARRATIVELY

Noah Rosenberg is the founder, CEO and editor-in-chief of Narratively, a platform devoted to original, in-depth and untold stories. Launched in New York in September 2012, Narratively was listed at number six among TIME Magazine's "50 Best Websites of 2013."
A print, video and multimedia journalist, Rosenberg was a spring 2012 fellow at The City University of New York's Tow-Knight Center for Entrepreneurial Journalism. He is a frequent contributor to The New York Times' Metro desk and he has also written features, essays and breaking news for the National, Travel, Sports and Styles sections. Both his writing and photography have been featured on The Times' front page, and he has also shot and produced documentary video for The Times, including helping the Metro desk pioneer its use of iPhone video reporting.
Previously, Rosenberg worked for Univision's Interactive Media division as a product manager, and spent the summer of 2010 in South Africa, where he was The Wall Street Journal's video correspondent at the FIFA World Cup. While there, Rosenberg also took photographs and wrote human-interest pieces for The Wall Street Journal and GQ magazine. He has also produced, edited and reported on-camera for CBS' Channel One News and written for New York magazine.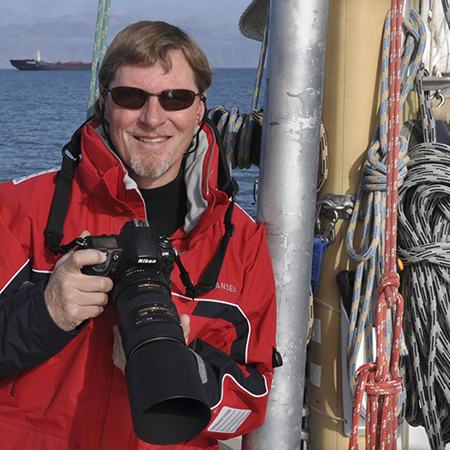 DAVID THORESON, SAILOR, EXPLORER, PHOTOGRAPHER

Over The Horizon is a 2016 pictorial memoir by David Thoreson. The sailor from Lake Okoboji, Iowa, had already traveled extensively when he began sailing the high seas with a "salty" farmer from southern Minnesota. Together they began exploring the far reaches of the globe. On their second attempt at crossing the Arctic's Northwest Passage, Thoreson realized they were witnessing a rapidly changing Arctic and ocean environment.
With his many extreme expeditions and Midwestern roots, photographer, sailor and explorer David Thoreson has a unique life story. His path has been anything but traditional. Thoreson grew up in a small town in Iowa, learned to sail and love the water as a boy on a glacial lake created by a changing climate. He shares how these experiences lead to a life of exploration and discovery at the far reaches of the globe. David's book and presentation combine stunning visuals and story-telling about sailing in the ice, lives of native hunters, scientists in the Arctic and ultimately discovering and meeting the issue of climate change face-to-face. Thoreson believes the climate issue to be a game-changer and a powerful uniting force crossing previously unexplored boundaries.
David Thoreson is an Explorers Club Fellow and the first American explorer in history to sail the Northwest Passage in both directions. Thoreson has sailed more than 65,000 nautical miles, including be­low the Antarctic Circle, three times across the Atlantic, six times over the Arctic Circle, twice around Cape Horn and, in 2009-10, a 28,000-mile circumnavigation of North and South America. His documentary of that voyage was nominated for an Emmy and published in the beautiful photo book, One Island, One Ocean.