Description
Three years ago, Lucid was born with a hacked together prototype and a dream of bringing 3D VR capture to everyone. After years of development, we have a real product, LucidCam and are selling online and in stores.
We're celebrating this journey with our awesome community in San Francisco.... And we're giving back to you who have supported us for so long.
To name a few perks in attending:
- Want to get a free VR viewer? Reach out to joe@lucidcam.com for a unique tracking link of the event. If you get 3 friends to register with your link, then you get your own Lucid Clip Viewer free! Yes, free.
- 15% off 1-day promo code at the event for all attendees
Food and drinks will be provided. You can demo the newest LucidCam and meet the team.

We are also bringing VR/AR industry experts for a panel looking back on 2017 and what's to come for the VR/AR industry.
Panel Title: Looking Back on the VR/AR Industry of 2017 - What's Next?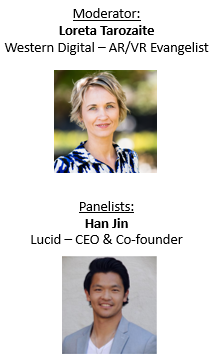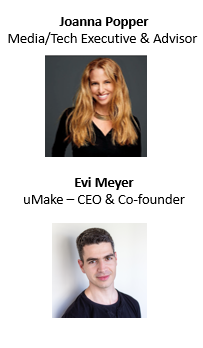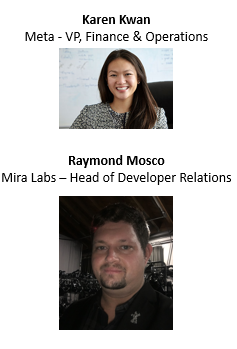 Loreta Tarozaite is a storyteller, TV journalist and video marketing strategist. In 2010 she started her own video production business that focuses on humanizing business storytelling. Loreta currently works as a corporate video producer at Western Digital, where she oversees and manages video marketing initiatives within the company.

In 2016 she joined the AR/VR Munch n' Learnteam to help spread the word about challenges and innovations happening in the VR industry and how brands are using this medium to tell their stories. The community has grown to 700+ people as of today.
Panelists
Han Jin, the co-founder and CEO of Lucid VR, is an international serial entrepreneur who has worked and lived in eight different countries. Born in China and raised in Germany, Han finally settled in the United States after graduating from UC Berkeley in 2012. Han and the Lucid VR team believe that immersive content captured by LucidCam has the potential to disrupt the experience of capturing and sharing pictures and videos. He was named both Inc and Forbes Top 30 Under 30 Individuals in the Consumer Technology space.
Joanna Popper is a Hollywood and Silicon Valley executive with experience in TV, Digital, Film and VR/AR. She has extensive experience in TV and Digital Content Development and Marketing and has a passion for VR and creating impactful stories in an innovative and immersive way. Most recently she's been the EVP of Media and Marketing at Singularity University and VP Marketing at NBCUniversal. Joanna developed a TV show partnership with NBC and Singularity University for "The Awesome Show," a new broadcast TV series on tech and innovation produced by Mark Burnett with host Chris Hardwick and is an Executive Producer on the show. She is advising a number of digital media and immersive computing companies focused on holograms, haptic touch and video engagement as well as developing VR/AR and TV content. She also worked at McKinsey, DHL, JP Morgan Chase. Joanna went to Wharton School at the University of Pennsylvania and Northwestern University.
Evi Meyer is the CEO and Co-Founder of uMake, one of the first mobile-only 3D creation platforms, and App Store 'App of the Year' winner in 2015. uMake's mission is to empower people to unlock their creativity in the 3D space. The iPad app has changed the way the industry thinks about CAD programs and mobile productivity tools. Next step: meaningful AR experiences for consumers.
Karen Kwan was born in NYC and raised in Silicon Valley, Meta has been defining the field of augmented reality (AR) since the company's inception in 2012. It exploded into the marketplace with the first see- through glasses that allowed wearers to move and manipulate 3D content intuitively, using natural hand interactions. With its new Meta 2 headset, Meta is once again setting the market standard and delivering a new generation of natural machines that will become a healthy, vital extension of who we are. Meta is found online at www.metavision.com.
Raymond Mosco is an American entrepreneur, producer, and technology evangelist. Raymond has held notable positions at Apple, Facebook, and Oculus during its highly publicized $3b acquisition. In 2014 he traveled the world providing over 100,000 initial Virtual Reality impressions. Since then he has consulted for a variety of immersive startups and deployed VR for organizations like SeaWorld, GE, Hulu, and Conservation International. Currently, Raymond is the Head of Developer Relations for the Mira.