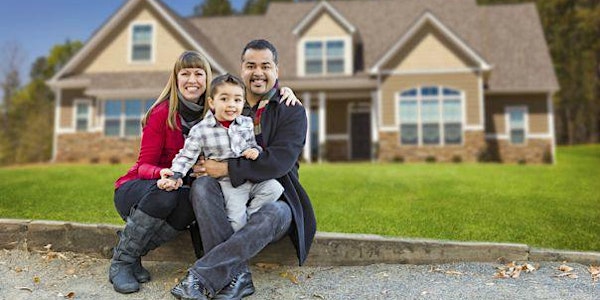 LUCHA: Virtual First-Time Homebuyer Webinar Series
Become A Successful Home Owner in Illinois
About this event
HOMEBUYER EDUCATION PROGRAM
Designed to be taken virtually over 3 days. In order to be eligible for a certificate of completion you must attend all three days
October 17th, 6-8PM: Discussion of Credit and presentation from a Mortgage Lender.
October 19th, 6-8pm: Presentations from an attorney, real estate agent, and Home inspector.
October 21st, 6-8pm: Presentation on Homeowners insurance and discussion around options for down-payment/closing cost assistance.
You need only register on EventBrite for this one event. All additional Zoom session links will be sent to each of you individually after attending session one.
-------------------------------------------------------------------------------------------
Founded in 1982, LUCHA is both a U.S. Department of Housing and Urban Development (HUD)-approved housing counseling agency as well as a Community Housing Development Organization (CHDO). LUCHA (the Spanish word for "struggle") advances housing as a human right by empowering communities- particularly the Latino and Spanish-speaking populations- through advocacy, education, affordable housing development and comprehensive housing services.
HISTORY OF HIGH QUALITY SERVICES AND PROGRAMMING
Meets All HUD Homebuyer Education Course Requirements & Standards.
Valid for Down Payment Programs.
Meets HUD Requirements.
LUCHA is a HUD-Approved Housing Counseling Agency and Homebuyer Education Provider.
Meets Lender and Mortgage Insurance Requirements.
LUCHA has advised & advocated for 18,000+ community members since 1992.
Our Homebuyer Education Course is all about ensuring knowledgeable choices, saving money, future sustainability, and improving prosperity. Participants learn realistic planning, set optimal goals, and get advice from certified advisors.
LUCHA IS A HUD-APPROVED HOUSING COUNSELING AGENCY - This means we have been approved by HUD as meeting their extensive requirements, such as being a non-profit education organization, having a history of serving housing needs, having approved education content and methods, and meeting all the other standards that HUD requires.
LUCHA's Homebuyer Education Course has a very high satisfaction rating - with 99% of quality assurance survey respondents indicating that they would "recommend our homebuyer education program to family and friends."
HIGHEST SATISFACTION RATING - LUCHA is also an approved adopter of The National Industry Standards for Home Ownership Education & Counseling which holds us to the highest standards of excellence, and ensures that clients receive the most up-to-date information available.