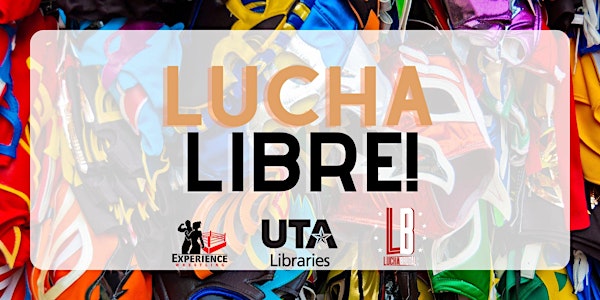 Lucha Libre! LatinX Culture in Professional Wrestling
UTA Libraries is excited to host it's second Lucha Libre appreciation event! This year will feature guest speakers and live wrestling!
When and where
Location
Brazos Park Brazos House Arlington, TX 76010
About this event
As part of our LatinX Heritage month events, UTA Libraries is excited to partner with Lucha Brutal and Experience Wrestling to host an afternoon of exciting LatinX Professional Wrestling. This year's event will feature special guest speakers and live professional wrestling.
Special Speakers:
Prince Adam - Professional Wrestler
Ray Aces - Professional Mask Maker
The afternoon will feature LIVE PROFESSIONAL WRESTLING presented by Lucha Brutal and Experience Wrestling, local food trucks and restaurants, mask makers and other artisans. Join us to learn more about the role that LatinX culture has played in professional wrestling and to experience the incredible talent that our local promotions have to offer.
This event is free! Pre-register to be entered into a raffle drawing!