LUCA Talk 7: Using Mobile Data in the Transport Sector

Tuesday, October 3, 2017 from 4:00 PM to 5:00 PM (CEST)
Event Details
In this LUCA talk Tom Brealey and Oscar García Costa introduce the opportunities given by mobile data in the area of transport analysis. LUCA Transit offers a wide range to solutions to produce data driven transport insights such as origin-destination matrices, flow analysis and segmentation. 
Our webinar will feature a 25 minute presentation and then we will take questions for 20 minutes - allowing you to interact with us and share your thoughts live online.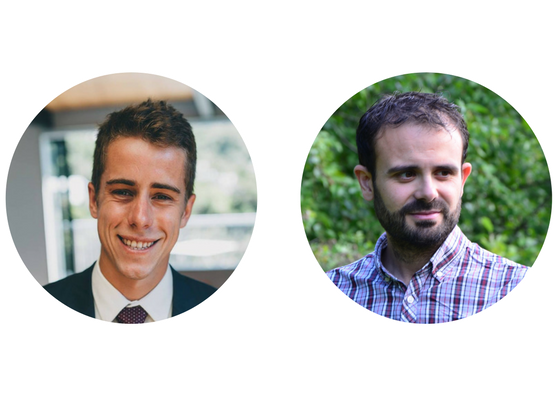 The webinar will be delivered by Tom Brealey, and Oscar Garcia Costa. Tom is a Senior Analyst at Telefonica Smart Steps specialising in transportation, using mobile data to infer travel patterns around the UK. Tom comes from a background of transport engineering and mathematics. You can find out more about Tom on his LinkedIn.
Oscar is a Senior Analyst at Telefonica Smart Steps, with experience in LUCA projects both in Spain and the UK. Oscar specialises in transit projects in the areas of transport planning and international people movement. Oscar also has a strong background in geospatial analytics. You can find out more about Oscar on his LinkedIn.
The webinar will be held in English.
Have questions about LUCA Talk 7: Using Mobile Data in the Transport Sector?
Contact LUCA
Organizer
LUCA es la unidad de Telefónica especializada en Big Data e Inteligencia Artificial, dentro del Chief Data Office y liderada por Chema Alonso. Su misión es llevar el know-how de Telefónica para lograr que otras compañías logren la transformación en una organización basada en datos, incluyendo empresas del sector público y privado de una amplia gama de sectores como retail, turismo, publicidad exterior, servicios financieros y transporte. Su diversa cartera de productos, que reúne conocimiento en Inteligencia Artificial, Ingeniería de Datos, Ciencia de Datos e Infraestructura, permite a las organizaciones acelerar su viaje de Big Data con una amplia gama de soluciones y experiencia, impulsándolos en su transformación digital.