Description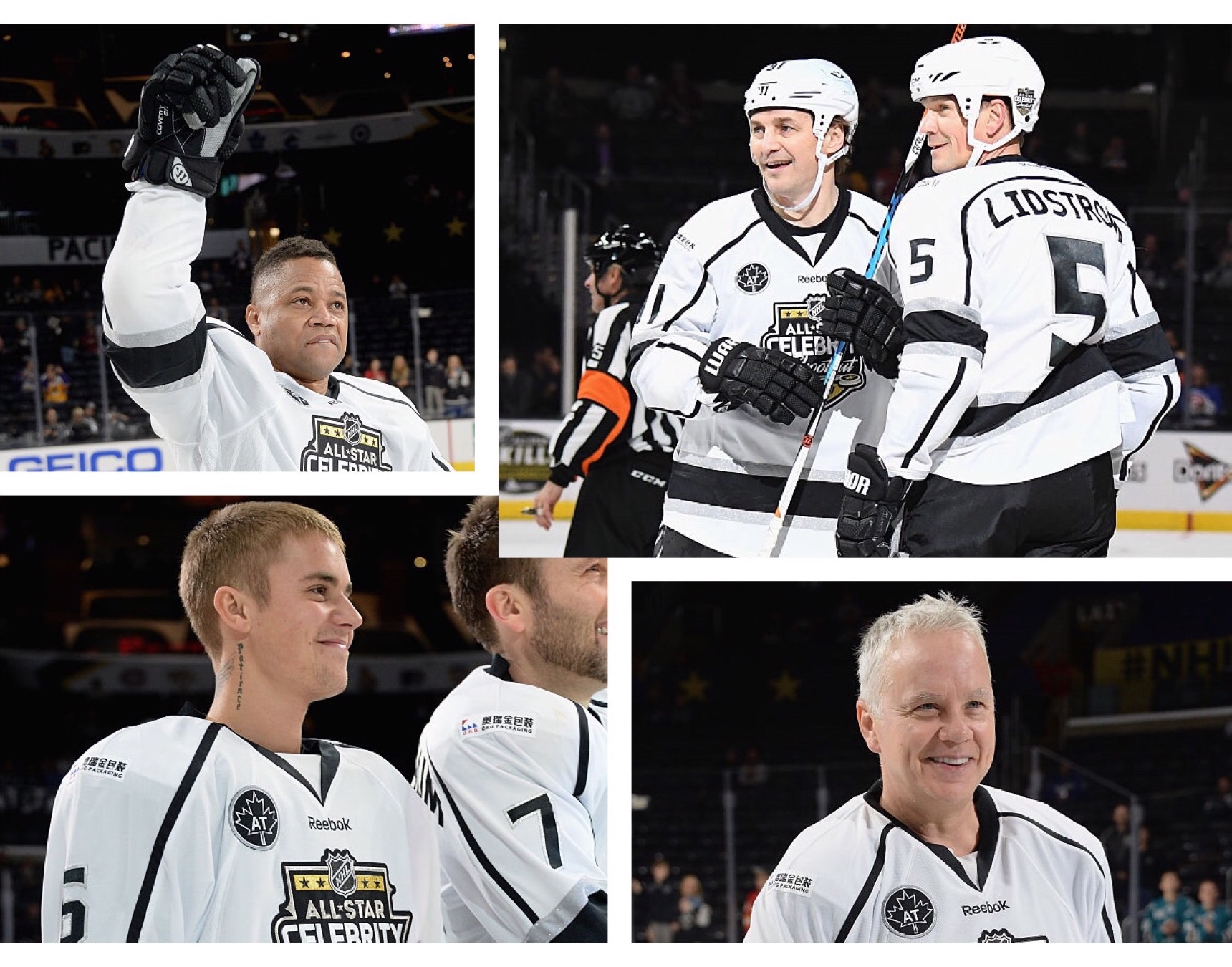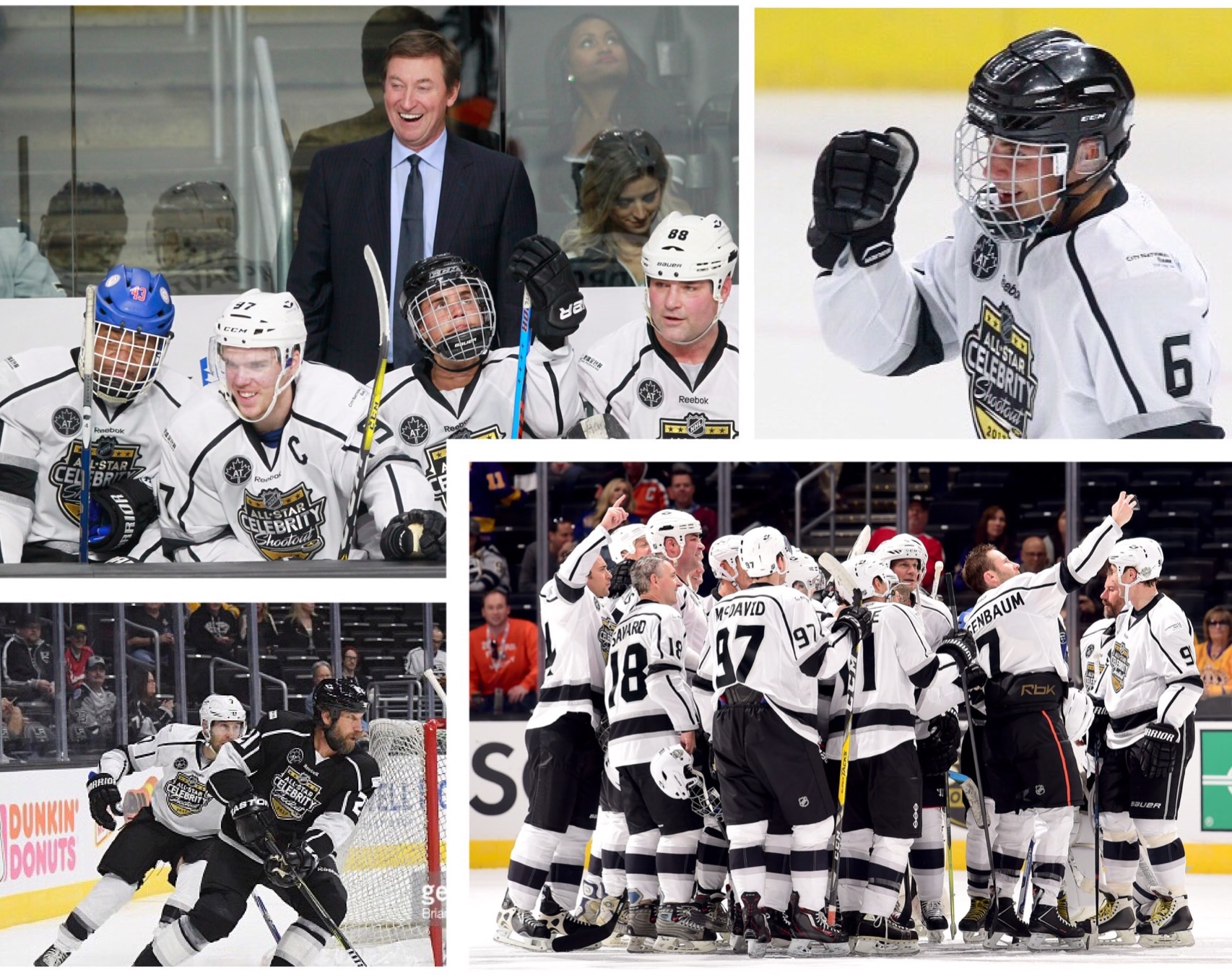 ---
Join us at the 11th annual "Luc Robitaille Celebrity Shootout" in Los Angeles! This event is coming off the most successful Celebrity Shootout ever! You won't want to miss this year's event!
---
Proceeds from the event will benefit Stacia and Luc Robitaille's nonprofit, Echoes of Hope! The organization supports children, youth, and young adults in need, focusing on the success of at-risk and emancipated foster youth by providing the resources, love, and support they so richly deserve.
---
Registration begins at 12:00pm (registration for Youth Clinic takes priority)
Red Carpet--2:00-3:00pm

Doors open at 3:00pm

Youth Clinic--2:45-3:30pm

Luc Robitaille Celebrity Shootout 4:00-6:00pm

*Times are subject to change*
---
NHL Alumni & Celebrities Confirmed to Attend. More to be announced shortly!
Luc Robitaille (NHL Hall of Famer & President of the LA Kings) & Stacia Robitaille (Co-Founder of Echoes of Hope)

Derek Armstrong (LA Kings Alumni & Director of Hockey Programming & Curriculum for LA Kings)

Rob Blake (NHL Hall of Famer and LA Kings Vice President and General Manager)

David Boreanaz (Actor--SEAL Team and Bones)

Jaden Boreanaz (Actor, Bones)

Kyle Calder (NHL Alumni)

Brandon Convery (NHL Alumni)

Mike Donnelly (NHL Alumni)

Nelson Emerson (NHL Alumni and Director of Player Development for the LA Kings)

Chris Ferraro (NHL Alumni)

Peter Ferraro (NHL Alumni)

Billy Flynn (Actor--Days of Our Lives and Dead on Arrival)

Jim Fox (NHL Alumni and LA Kings TV Analyst)--Host for the event

Jesse Giddings (Former E! Correspondent and Celebrity Photographer)

Jay Harrington (Actor--S.W.A.T. & Suits)

Dany Heatley (NHL Alumni)

David Henrie (Actor--Wizards of Waverly Place and How I Met Your Mother)

Riker Lynch (Singer & bassist, R5/Actor, Glee)

Rocky Lynch (Guitarist, R5)

Ross Lynch (Lead vocals & guitarist, R5/Actor, Austin & Ally and My Friend Dahmer)

Rydel Lynch (Singer & keyboardist, R5)

Ryland Lynch (DJ)

Jason Marshall (NHL Alumni)

Glen Murray (LA Kings Alumni and Player Development for the LA Kings)

Sean O'Donnell (NHL Alumni and Fox Sports West Analyst)

Bill Ranford (NHL Alumni and current LA Kings Goaltending Coach)

Ellington Ratliff (Drummer, R5)

Michael Rosenbaum (Actor, Impastor & Smallville & Inside of You With Michael Rosenbaum Podcast)

Hannah Simone (Actress--New Girl)

Vincent Stellato (Inventor & Owner of The Original Sauce Hockey Kit)

Julie Stewart-Binks (Barstool Sports Host)

Jarret Stoll (NHL Alumni and Fox Sports West Analyst for the LA Kings)

Sheldon Souray (NHL Alumni)

Jenny Taft (Fox Sports 1 Reporter & Host)

Pierre Turgeon (NHL Alumni and LA Kings Assistant Coach)

Michael Vartan (Actor--Alias and The Arrangement)

Ray Whitney (NHL Alumni)

Mr. Zhou (Chairman of O.R.G. Packaging)
---
Tickets:

General Admission: $40 adults/$20 youth (12 years of age and younger)

Youth who purchase a ticket for and participate in the youth clinic will receive one ticket for the Celebrity Shootout.
Youth Clinic Info:

Play hockey and practice your skills with Luc Robitaille and other NHL Stars & Celebrities! Registration includes clinic, (1) ticket for youth to the Celebrity Shootout (immediately following clinic), hockey stick, and clinic certificate signed by Luc Robitaille.

Youth Clinic tickets (Divisions include Mite, Squirt & Pee Wee): $110 per youth

Only one parent/guardian may enter with their child during the clinic free of charge, any additional tickets will be available for $40.00 per person. If you plan to stay to watch the Celebrity Shootout, you must purchase a ticket.

***Participants must be a member of a Youth Hockey Association and are required to bring full equipment to the clinic.***
---
Want to play alongside NHL Legends and Hollywood celebrities in the Shootout? Contact us to secure your spot today by making a donation of $5,000. This is a once in a lifetime opportunity!
Sponsorship opportunities available.
For more information, email info@echoesofhope.org, or call 310.414.1600