Description
LTRT: New Technology Advances, Same Old Headaches. Let's Discuss it All..
Moderated by: Tom Hernandez; PDH: 1.0
Long time NY Chapter Member and IT Consultant Tom Hernandez will moderate a lunch time round table to discuss IT issues. Bring any topics you have questions on, and Tom and the group will discuss them. Your IT co-workers will also enjoy the freewheeling conversations this topic will produce! Examples of a few topics open for discussion: cloud storage, other external storage, remote connections for employees working from home, laptop and tablet guidelines, disaster recovery, network stability and troubleshooting.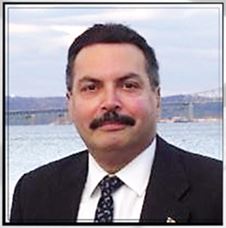 Tom Hernandez is President of DBC Technologies, Inc., an IT Managed Services Firm and longtime member of the SDA. His firm has managed IT Resources for many Architecture, Engineering & Construction Firms in the New York City Area. He has helped many firms through major disasters including September 11th, Blackout of 2003, Super Storm Sandy and several others. Tom holds a Bachelor of Architecure Degree from the Spritzer School of Architecture of CCNY.
*Lunch of Pizza and beverages will be served followed by dessert*