Description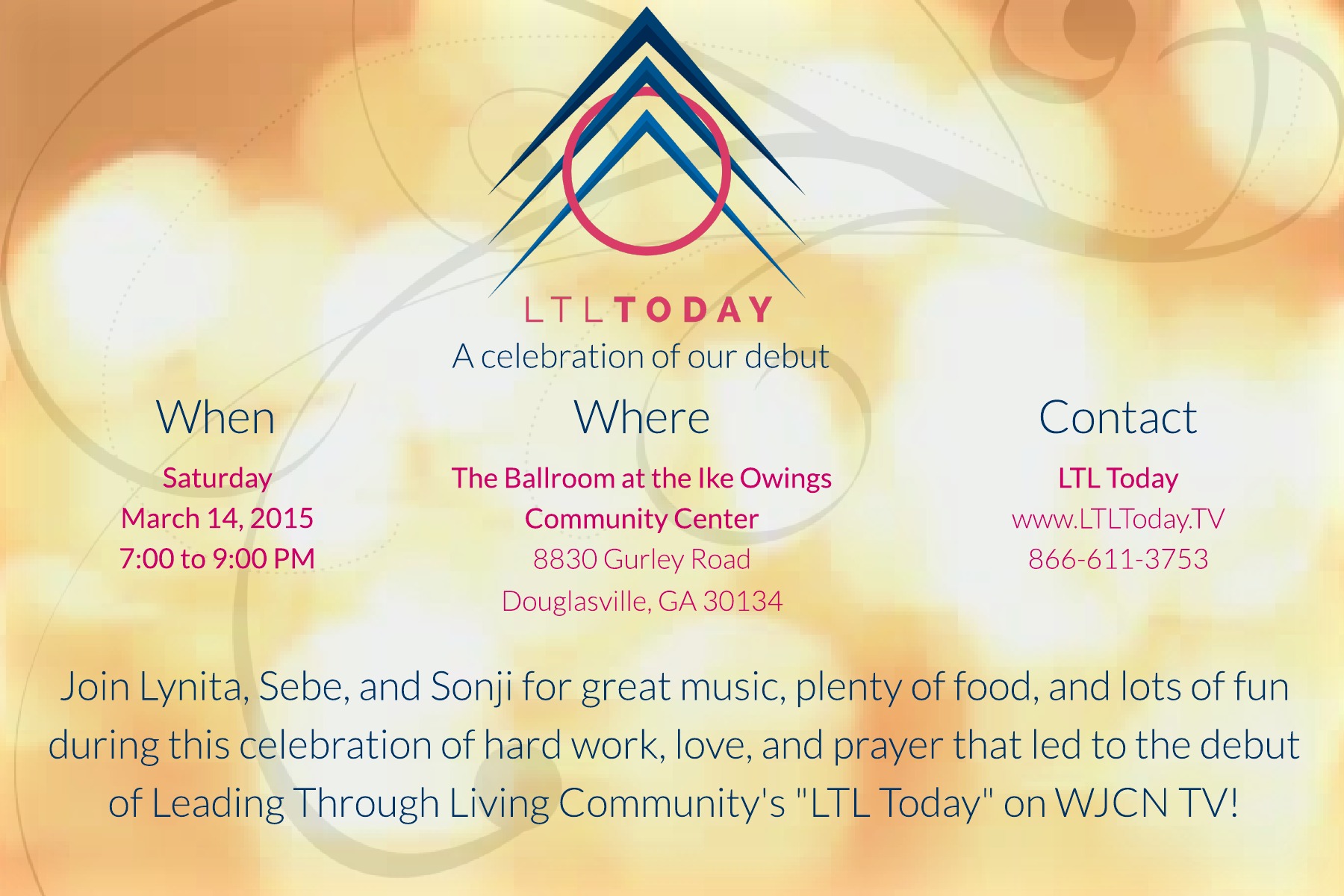 Let's Celebrate!
Join us Saturday, March 14, 2015 7pm to 9pm as we celebrate the launch of "LTL Today" television talk show featuring hosts Lynita Mitchell-Blackwell, Sebe Dalieh, and Sonji Willingham!
We'll have great music, plenty of food, and lots of fun as we celebrate the debut of Leading Through Living Community's first show, to premiere on WJCN TV the following week.
This event is the culmination of a lot of hard work, love, and prayer - come be a part of it!
Warmly,
Lynita, Sebe, and Sonji!