Description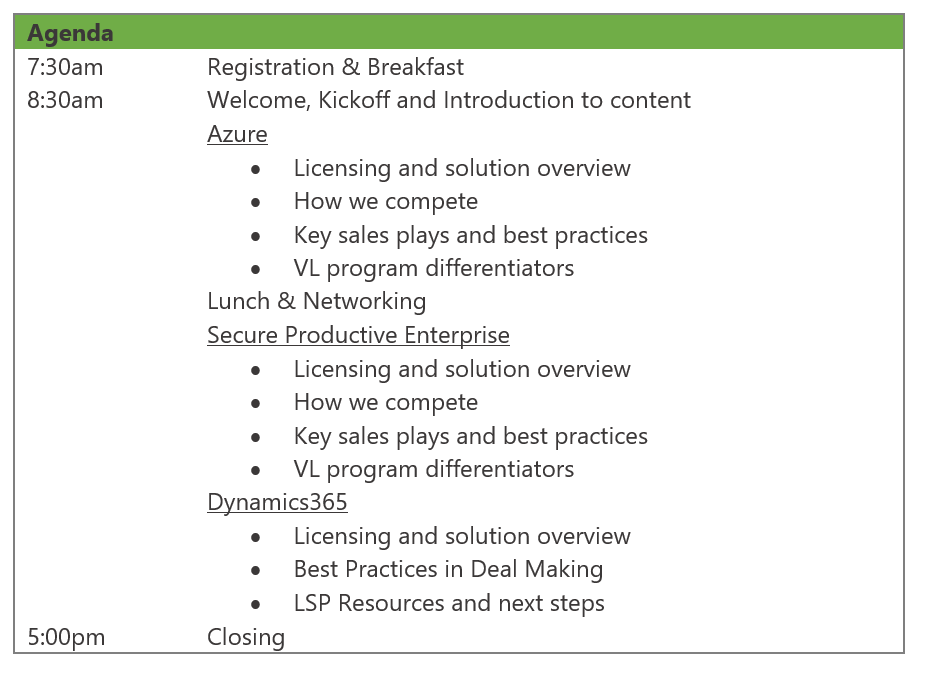 *Agenda is subject to change and attendance will be confirmed on a first come, first serve basis to ensure capacity.
Accommodation Suggestions (No rooms are on hold; MSFT employees please book through travel tool)
Who can I contact for questions?
If you have any questions please reach out to lspuinfo@microsoft.com
We hope you can make it!
Cheers,
Steve Schellong, Crystal McCants, Jeff Farris
Microsoft respects your privacy. Please read our Privacy Statement