Dieses Event ist beendet.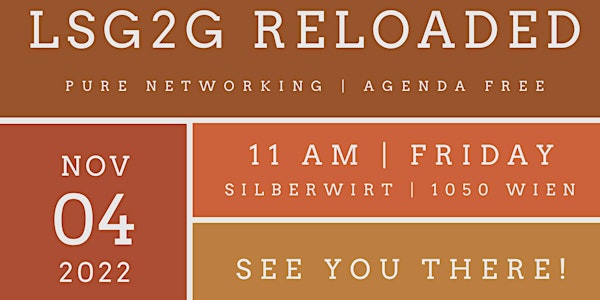 LSG2G - Reloaded
We are back with Real Life Events - Join us at our successful event series LSG2G
Zeit und Ort
Veranstaltungsort
Silberwirt 21 Schlossgasse 1050 Wien Austria
Karte und Wegbeschreibung
Zu diesem Event
We are back with pure networking, connecting people, agenda-free. We have put the agenda in our podcast, to maximize the networking benefit at our events.
Better and with more benefits than our last Real Life Event in January 2022.
More information in our newsletter: Link
We have limited seats. Please register only if you attend.
Event is self-paying; please pay your consumption before you leave.
Please leave a tip with a monthly subscription to our newsletter to help with the organization of events & podcasts.
Check out our partners who make the event possible.
Thank you for your help.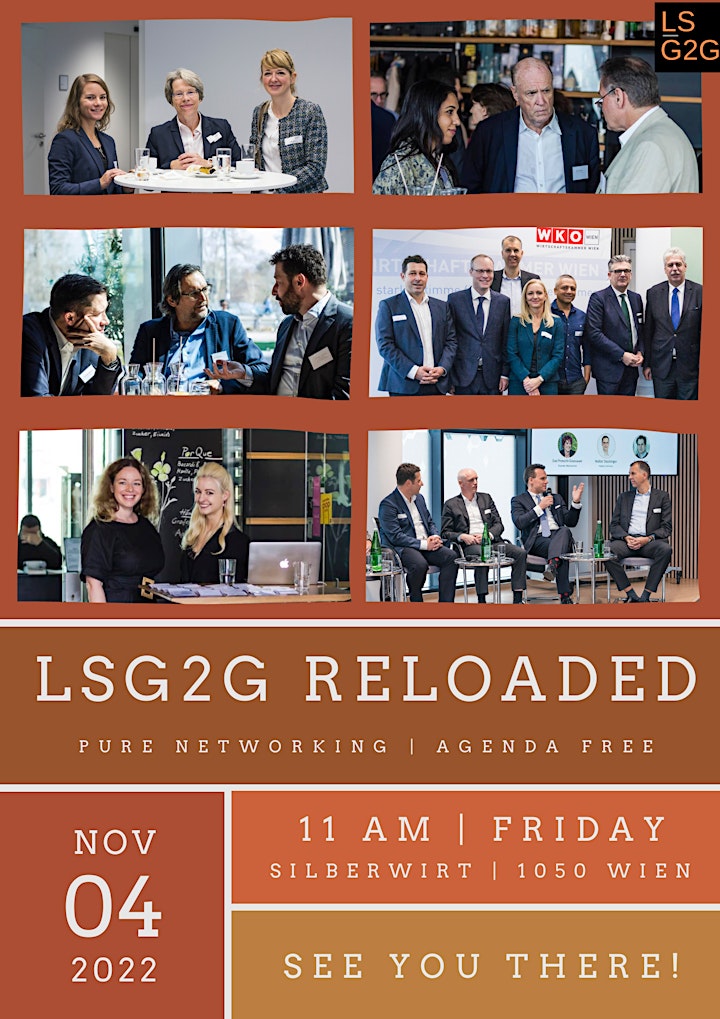 Join us November 4, 2022 - 11 am - 1 pm at Silberwirt, 1050 Vienna, Austria
*** During the event, photographic and video material will be taken. Life Science Get2gether will use the photographic, audio, and video material made at the event in printed and electronic media for promotional purposes. Upon registration, you agree to the Webinar's recording and broadcast it via podcast and youtube. Upon registering for the event, you will receive eMails, Newsletter, and Invitations from our sponsors to future events that we believe are of interest to you. You can unsubscribe from the mailing lists any time ***