LRIG-Philadelphia's Virtual Scientific Meetings provide an opportunity for Scientists to share their research with the LRIG Community.
About this event
The Laboratory Research & Innovation Group of Philadelphia (LRIG-Philadelphia) is proud to present another Virtual Scientific Meeting. This lunch time "WebEx" event will feature a presentation by a scientist from the U.S. Food and Drug Administration (FDA) and an opportunity for questions and answers.
Overview of Presentation:
Applications of Biological Target-Based Assays for Chemical Detection.
Although biological target-based assays are commonly used in pharmacology and toxicology, these assays can also be used for chemical detection. In this presentation, the applications, advantages, and limitations of biological target assays for chemical detection will be discussed, and a specific application will be highlighted.
Please remember to register and join us for this exciting virtual event. The evening before the event you will receive a link that will allow you to join the WebEx meeting.
See below for Information on our speakers and an abstract of their presentation.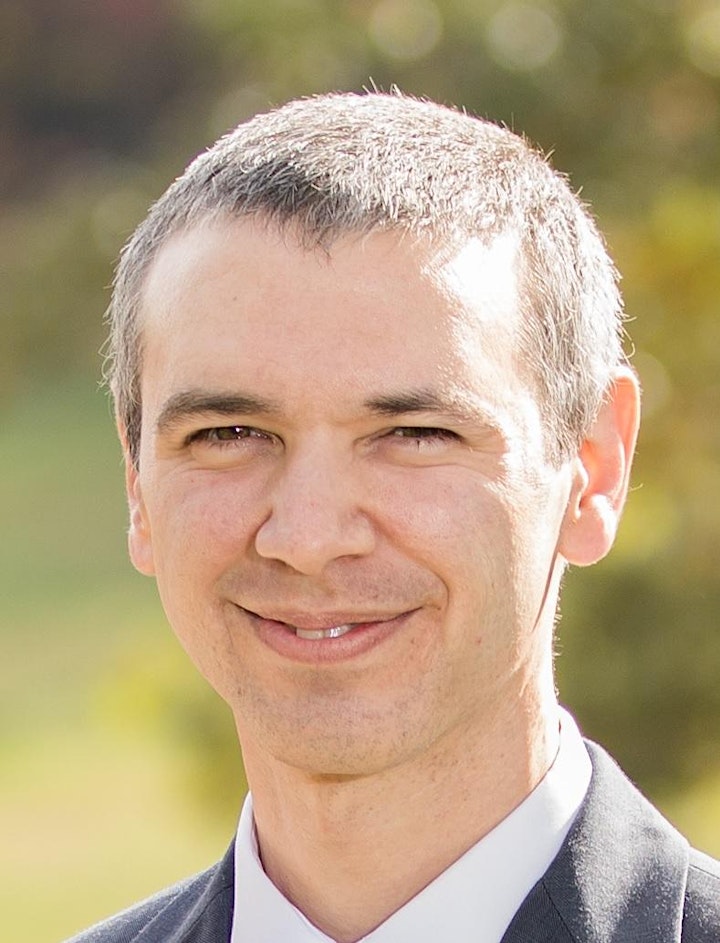 Michael F. Santillo, Ph.D.
For the past decade I worked as a research scientist at the Center for Food Safety and Applied Nutrition (CFSAN) within the U.S. Food and Drug Administration (FDA). My research at FDA focuses on developing in vitro methods (cellular and biochemical assays) for detecting and predicting the safety of chemicals related to foods and dietary supplements. Additionally, I serve as a FDA's representative on the assay evaluation team for Tox21, a consortium among several federal agencies who are employing high-throughput screening assays for toxicology testing. I am a member of the American Chemical Society and Society for Laboratory Automation and Screening (SLAS) and served on editorial boards for SLAS Technology and the Journal of Pharmacological and Toxicological Methods. Before joining FDA, I received a Ph.D. in chemistry from Penn State University, where I developed microfluidic devices for cellular assays.
LinkedIn: https://www.linkedin.com/in/mfsantillo
Abstract
Assays that measure interactions between chemicals and their biological targets (receptors, enzymes, ion channels, transporters) play important roles in pharmacological and toxicological research. However, biological target-based assays can also be employed as analytical techniques, where they serve as biosensors for detecting compounds (e.g., drugs, toxins, environmental pollutants) in complex sample matrices. This presentation will provide an overview of the advantages, challenges, and applications of biological target-based assays for chemical detection, especially ones that have been validated and recognized by regulatory agencies or standards organizations (e.g., AOAC International). In addition to providing an overview of these assays, a specific application will be highlighted, where a biological target assay was developed for detecting erectile dysfunction drugs and analogues in tainted products marketed as dietary supplements.
Organizer of LRIG-Philadelphia Virtual Scientific Meeting
Laboratory Research and Innovation Group (http://lrig.org) is a rapidly growing special interest group focused on laboratory research, innovation, and automation. Our membership consists of scientists and engineers, primarily from the pharmaceutical and biotechnology industry, with chapters across the US and in Europe. Our semi-annual regional meetings are informal and are intended to facilitate communication and to share current best practices and experiences in laboratory automation. Presentations and vendor exhibits cover such topics as high throughput screening, drug discovery, combinatorial chemistry, compound purification and distribution, data management, pharmaceutical dosage form, dissolution testing and product formulation along with others.