Description
We are happy to invite you to our annual LRIG New England 2019 Fall Seminars and Exhibition which is being held at the Boston Marriott Cambridge Hotel. This is a free event to our members where you can visit our seminars and exhibition floor and talk to our participating speakers and exhibitors. There are also free workshops provided by some of exhibitors where current issues and topics are discussed. There are 70 exhibitor spots available.
Food and non-alcoholic beverages are provided for free to all members and exhibitors during this event. For those interested in purchasing alcoholic beverages a bartender is available to provide you this service for a fee.

There are multiple parking options available including two parking garages within a block and street parking is available where appropriate. We do not validate parking for this event.

The Grand Ballroom is located on the 2nd floor of the hotel. It can be accessed using the escalator or the elevator. The Discovery and Endeavor meeting rooms are located on the 3rd floor. There is a stairwell just outside the Grand Ballroom which will lead directly to the meeting rooms. The elevator will also access the 3rd floor meeting rooms from the 2nd floor.
Agenda:
Exhibition Hall: 2-7pm

Workshops: 4-6pm
The LRIG-New England would like to thank our Sponsors
Gold Sponsors: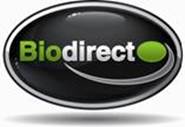 Silver Sponsors:




Participating Vendors (as of 29-Sept-19):
Abcam
Agilent
Agilent Technologies, Inc.
Analytik Hena
Analytik Jena
Andrew Alliance
Artel
Avidien Technologies
Axis New England
Beckman Coulter - LS
Bigneat North America, LLC
Biodirect, Inc.
BioDot
BioNex Solutions Inc.
Biosero
BioTek Instruments
BlueCatBio MA Inc
BMG LABTECH
Brooks Life Sciences
Clickbio, Inc.
diaago
Dynamic Devices
Eppendorf
Festo
Formulatrix
Fraunhofer USA-CMI
Frontier Scientific
GA International
Genedata
Gibson Engineering
Grenova
Hamamatsu Corporation
Hamilton Storage
HighRes BioSolutions
Hudson Robotics, Inc
Labcyte
LabMinds
Liconic Instruments
Micronic / NBS Scientific
MIMETAS
Nexcelom
Pall Laboratory
Peak Analysis and Automation Inc
PerkinElmer
Protein Fluidics
Retisoft, Inc.
SMC
Tecan
Thermo Fisher Scientific- Molecular Biology
Thermo Lab Automation
Thomas Scientific
Titian Software
TTP Labtech
W.D. Matthews Machinery
Xavo USA
Ziath LLC
Final Workshop Agenda:
Endeavor Room:
4:00 pm
Title:

Quantitative volume determination using pLLD and flow sensors


Company: Dynamic Devices
Speaker: Jeff Kent
Abstract:
We will describe application based methodologies for using a combination of flow sensors and pressure sensors for quantitative volume detection in liquid handling workflows. The application of technologies dramatically speeds up workflows in the 2D microtube application space and allows for accurately populating sample repository databases or basic determination of sample aliquotting options.

4:30 pm
Title: Centrifugal BlueWasher: Better data from cell-based assays and tip-less, high speed separation for mag bead assays.
Company: BlueCat Bio
Speaker: Frank Feist, Co-Founder & CEO BlueCatBio
Abstract:
An overview of the centrifugal BlueWasher's design and function, and review client publications that focus on BlueWasher assay design and results. With an installed base of > 160 BlueWashers in 16 countries since launch in 2014, the BlueWasher has rapidly become the new standard for contact-free media change and cell wash for cellular assays. With the addition of a suite of magnetic carriers, BlueWashers now also save tips and speed up magnetic bead workflows ranging from 3D cell screens to Luminex, DNA/ RNA extraction, NGS workflows such as SureSelect, AMPure and NGS library prep. For cell-based assays, the key benefit of the centrifugal BlueWasher vs. conventional, tip-based washers is the improved assay data quality. Users typically see z' improvements in the 0.1 to 0.3 range so chemists get more reliable compound profiles - screens generate fewer false positives and false negatives. The presentation reviews publications by AZ, Merck, SCRIPPS and Merck KgaA. For mag bead based workflows, the BlueWasher eliminates tips for separation steps and dramatically increases throughput, reducing CAPX need for ALHs. The talk will review our new application note showing how the BlueWasher reduced tip cost and accelerated AmPure workflow at UCSD.

5:00 pm
Title: Smart Extraction - Automated Nucleic Acid Extraction for generating substantial yields of high quality high-molecular weight DNA (HMW-DNA)
Company: US Analytik-Jena
Speaker: Jordan Hunter
Abstract:
Smart Extraction is a new, platform independent, automated nucleic acid extraction technology. This process uses proprietary smart-modified surfaces--providing high binding capacity, and generation of large of amounts of high-molecular weight DNA up to 500 kbp. When used in conjunction with automated pipetting systems, smart extraction provides substantial benefits in sample yield and DNA fragment size over traditional silica filter or magnetic particle based nucleic acid extraction methods. Smart extraction significantly reduces the processing time required to obtain large yields of highly purified DNA from a broad range of starting/sample materials. Providing abundant nucleic acid for use in downstream applications such as; sequencing, genotyping, cloning, and PCR amplification.
5:30pm
Title: Fluidic Control with Piezoelectric Valves
Company: Festo
Speaker: Sam Stoney, New Business Development, Festo Corporation
Abstract:
From automating the vacuum patch clamping of single cells, to building nanoliter scale pressure based dispense systems, the unique properties of piezoelectric valves are utilized more and more frequently in high performance fluid control applications. In this workshop, Sam will describe both new product development and unique customer applications to demonstrate the broad performance characteristics of piezoelectric valve, offer tips on designing with standalone valves, as well as using piezo controlled regulators and mass flow controllers for small scale gas, and liquid pressure and flow control

Discovery Room:
4:00 pm
Title: Employing supervised learning methods to optimize pH targeting in chemical solutions
Company: LabMinds
Speaker: Ville Lehtonen, LabMinds CEO
Abstract:
Chemical solutions are ubiquitous in research, development and production within the fields of chemistry, biology, pharmaceuticals and many others. The pH of a solution is an essential property to be able to control for a large number of experimental use cases, but that control should not come at any cost: ionic strength and other experimentally-relevant criteria also need to be controlled. We present LabMinds's Solution Recipe Platform (SolReP), which was developed using performance data gathered from LabMinds's Revo (SLAS New Product Award winner, 2016). The aim of the Platform's continual development is to optimize solution compositions in order to reliably control pH in the presence of varied solution compositions. We can extrapolate control of pH outside of training regions of parameter space, including untrained combinations of chemicals. Our product improves solution composition, bringing a robustness and accuracy that's often lacking, and with that brings a growing preference for our solution recipes and in turn more data on which to further improve those recipes: a virtuous cycle for all. We have targeted a core set of buffer systems with pharmaceutically relevant use cases (Acetate, Citrate, Histidine, Phosphate, Tris), across a broad range of concentrations and pHs. The uptake of these solution recipes among our customers have been great, replacing their in-house solution SOPs, where regulations allow. We target an area of pH and concentration space that is larger than simple, popular calculators are suited to and develop our platform using a growing data set that is much larger than an individual scientist can rely on, when developing solution compositions in an ad hoc manner. Solution recipe compositions have historically been developed by making use of either simple theoretical calculators, commonly with a small region of applicability and little empirical input, or trial-and-error development, at individual points of interest. Our Platform extends the complexity and validity of the calculator approach and introduces a suite of supervised learning methodologies to ensure that continual performance data improves the power of its predictions. The pH of a solution can be predicted by mechanistic, semi-mechanistic, empirical and model-free approaches. Many of the mechanistic and semi-mechanistic models are a century old and parameters for the few chemical species that have been published are of variable quality. Using supervised learning, we can train these models, empirical models and model-free methodologies to improve their predictive power. Characterizing the identifiability of parameters is necessary both to assess the structural suitability of the models and to aid with experimental design. Parameter identifiability for the mechanistic and semi-mechanistic models can be achieved only by training in regions of pH, ionic-strength and temperature space where the various parameters dominate the dynamics. Unidentifiable parameters do not mean that a model has no predictive power, but reinforces the importance of characterizing the sensitivity of its predictions to those parameters, which we achieved by simulating experiments sampling the posterior distribution. LabMinds's SolReP provides a significant step toward a data-centric approach to laboratory work.
4:30 pm
Title: NGS Workflow: Overcoming Barriers for Successful Automation
Company: Artel
Speaker: Mike Grimaldi
Abstract:
Many labs turn to automation to increase throughput, lower costs, and reduce operator-related errors. Transferring a manual, bench-top assay to an automated platform, however, is often more complicated than expected. By understanding the key steps in complicated workflows such as NGS and taking steps to minimize variability upfront, successful assay automation can be facilitated which can save time. Examples of key steps in the process include DNA normalization, which requires a unique volume of diluent and DNA (both typically
5:00 pm
Title: Advancing High-Throughput Screening with FirePlex® Technology
Company: Abcam
Speaker: Ozge Getkin, DVM, M.A. Field Application Scientist (East)
Abstract:
To address the need for rapid and sensitive quantitation of protein biomarkers from biological samples, we have developed the FirePlex® Technology Platform. Utilizing patented FirePlex hydrogel particles and a three-region encoding design, FirePlex allows for true, in-well multiplexing, providing flexible and customizable quantification of analytes directly from biofluids. In this seminar, we will highlight the unique features of the FirePlex particle-based multiplexing, and present the FirePlex-HT, a two-step, no-wash immunoassay designed for high-throughput biomarker screening studies.
5:30pm
Title: Static Control Equipment
Company: SMC
Speaker: Mike Poles and Nate Coggeshall-Beyea
Abstract:
Accumulated static electricity causes problems in the manufacturing environment. Plastic wrap, foam packing, or labels cling and attract dust and dirt, causing misapplication or contamination. Excess static charge damages sensitive electronic components. Even comfort and safety of personnel can be compromised. Static problems occur on plastic titer plates. For example, small amount of liquid climbing the side of the wells, and even if static is removed at the supplier, the plates rub in shipping and handling which causes the re-introduction of static. SMC's line of ionizer equipment is offered in a variety of form factors and function types, fitting for your static charge neutralization needs. Ranging from fan type ionizers (IZF) which cover a broad volume; to nozzle type ionizers (IZN) which can provide a targeted neutralization directly to a workpiece; to bar type ionizers (IZT/IZS) which can be sized to neutralize wide conveyors, there is an ionizer product for nearly any application. Using charged air flow SMC's ionizers are capable of dissipating static charge on workpieces and jigs where electrically sensitive equipment is manufactured or where static charge can cause adhesion, and a headache in the manufacturing process. Each ionizer product is designed for simple installation and operation, with features to add diagnostics and feedback to aid in measuring system health and maintenance. Bar Ionizers: By neutralizing static electricity, our IZS bar style Ionizer prevents damage to work pieces caused by sticking. Static charge removal time can be reduced with an optional sensor that directly senses charge allowing the removal of static electricity at high speed (0.3s) by generating the appropriate ion polarity. Needle cartridges can be replaced quickly to reduce down time. The IZS bar style Ionizer is available in various lengths to meet the specific needs of your work area. Nozzle Ionizers: The IZN nozzle Ionizer provides a more compact anti-static solution. A 16mm body width permits installation in narrow spaces. This ionizer is perfect for the removal of static electricity on light electrical pieces and ideal for dust removal on injection molded parts. Fan Ionizers: Unlike bar or nozzle types, this fan ionizer does not require a pneumatic air supply. The fan draws in ambient air, then ionizes the air with four electrodes located around the perimeter of the discharge grill. The fan can be wired into a 24VDC machine power supply or use the optional 120V AC adapter. The small form factor adapts well to enclosure mounting, or select the benchtop mounting bracket for free positioning. Static Sensors: SMC offers products for detecting static in your applications. If you have numerous areas that are prone to generating static, the IZH10 handheld electrostatic meter is a useful tool to diagnose the presence and intensity of electrostatic fields before solutions are implemented. Once ionizers have been deployed, this mobile device can also be used to monitor their success and watch for maintenance opportunities. If a permanent installation is desired, the IZD10 electrostatic sensor can be paired with the IZE11 sensor monitor for ongoing observation in a fixed location. The IZE11 monitor translates the IZD10 sensor's output into an LED display of the static level, as well as two user definable switch outputs and an analog output. These outputs can trigger maintenance alarms or operation signals for the bar and nozzle ionizers.
Door Prize:

SLAS will be raffling off a free SLAS2020 registration to those that visit their table
Please Check Back for Event Updates