Description
We are happy to invite you to our annual LRIG New England 2018 Fall Seminars and Exhibition which is being held at the Boston Marriott Cambridge Hotel. This is a free event to our members where you can visit our seminars and exhibition floor and talk to our participating speakers and exhibitors. There are also free workshops provided by some of exhibitors where current issues and topics are discussed. There are 70 exhibitor spots available.

Food and non-alcoholic beverages are provided for free to all members and exhibitors during this event. For those interested in purchasing alcoholic beverages a bartender is available to provide you this service for a fee.

There are multiple parking options available including two parking garages within a block and street parking is available where appropriate. We do not validate parking for this event.

The Grand Ballroom is located on the 2nd floor of the hotel. It can be accessed using the escalator or the elevator. The Discovery and Endeavor meeting rooms are located on the 3rd floor. There is a stairwell just outside the Grand Ballroom which will lead directly to the meeting rooms. The elevator will also access the 3rd floor meeting rooms from the 2nd floor.
Event Sponsors:
Gold Sponsors: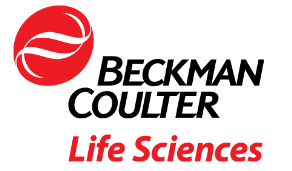 Silver Sponsors: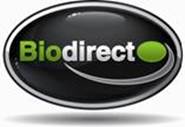 List of Exhibitors:
Current list of Exhibitors (September 29, 2018):
Abcam
Agilent Microplates
Agilent Technologies
Analytik Jena US LLC
Artel
Askion US, Inc
Atlantic Lab Equipment Inc.
Beckman Coulter
Benchling
Bigneat North America LLC
Biodirect Inc.
BioDot
BioNex Solutions
Biosero
BioTek Instruments, Inc.
BlueCatBio
BMG Labtech
Brooks Life Sciences
Chemspeed Technologies
Clickbio
Computype
Corning Life Sciences
DCM BioServices LLC
Dynamic Devices
Eppendorf
Festo
Frontier Scientific
Genedata
Gibson Engineering
Grenova, LLC
Hamilton Storage
HighRes BioSolutions
HNP Mikrosysteme
Hudson Robotics, Inc.
IonSense Inc
Labcyte
LabMinds
Liconic Instruments
Mecour Temperature Control
Micronic
Peak Analysis & Automation Inc
PerkinElmer
Phenix Research Products
Retisoft, Inc.
SLAS
SMC Corporation of America
Synthetic Genomics
Tecan
ThermoFisher Scientific : Cell Analysis
ThermoFisher Scientific : Laboratory Automation
ThermoFisher Scientific : Molecular Biology
Titian Software
TTE Laboratories Inc
TTP Labtech
TubeWriter
Xometry
Workshop Agenda:
Current list of (Sptember 29, 2018):
Detailed View
Discovery Room:
4:00 PM

SMC Corporation of America
Title: SMC's EX600-W wireless system combines speed, security

Speaker: Michael Poles, Electrical Product Specialist
Abstract: Beyond determining installation location using intensity levels of received radio waves, EX600-W wireless system from SMC can add a wireless master to increase wave intensity to level 2 or 3. The EX600-W series wireless system is designed to provide safe and reliable communications by using 2.4-GHz radio frequency bands reserved for industrial, scientific and medical (ISM) use. It provides stable communications using various forms of radio-wave propagation, including direct wave, transmitted wave and reflected wave, with communication between master and slave possible in a 10-m (33-ft) radius. The system has a signal response time of 5 ms and a high-speed connection of 250 ms for a wireless slave from power on. It accommodates a maximum of 1,280 inputs/1,280 outputs, and registration and communication of up to 127 slave units is possible. One to 15 units are recommended for simultaneous operation, and it's possible to install multiple wireless masters in the same area. However, while a wired system with one master and 15 units requires 29 communication connections, EX600-W's wireless master and 15 wireless slaves only need one connection. "The EX600-W wireless system means reduced wiring work, space and cost," says Andy Thedjoprasetyono, head of project management at SMC Corp. of America. "Disconnection risk is minimized. And 5-ms frequency hopping guarantees a stable wireless environment is established using an original protocol that's not affected by interference. Interference from other wireless equipment is prevented." The communication technology rapidly changes frequency to prevent interference from other wireless equipment. When the frequency of Wi-Fi and other wireless communications compete, or radio wave interference is present, then other frequencies are used for communication. Unauthorized access from outside is prevented by using data encryption. Wireless status can be monitored during operation according to the diagnostic data, such as when communication from the slave can't be received or when communication retry has exceeded the upper limit of 32 times. Installation location can be ascertained according to the intensity level of the radio wave received by the unit display. For example, a received radio-wave intensity level of 1 means intensity is weak. A wireless master can be added to increase wave intensity to level 2 or 3, or users can remove obstacles between the master and slave, or reduce the distance between them. Communication status also can be downloaded by a PC. By connecting the wireless master to a PC, it's possible to view log files that show the number of retries or the received radio-wave intensity. Log files are accessed by using a web browser to connect to the built-in web server. The wireless environment and installation location can be optimized by checking the number of retries and received radio-wave intensity. The log files, showing the number of retries or the received radiowave intensity, can be downloaded in the form of a CSV file. Settings are possible using a near field communication (NFC) reader/writer and setting software. Some items can be set when there is no power supplied. Using a PC and NFC reader/writer, users can:
• Write IP address to the master,
• Set the I/O points for the system and unit,
• Pair the master and slave, and
• Monitor I/O.
EX600-W wireless system consists of a wireless master unit for EtherNet/IP and wireless slave units. Slave options include digital input units, digital output units, digital input/output units, analog input units, analog output units, analog input/output units, D-side end plate and U-side end plate.
4:30 PM

Agilent Technologies
Title: Introduction to AssayMAP: Automated Sample Prep for Proteomics and Process Development Analytics- Enrichment, Digestion, Clean-up

Speaker: Randy Bolger, Ph.D, Manager- Workflow Solutions-Americas, Agilent Technologies, Inc.
Abstract: Sample preparation for LC/MS analysis of proteins and peptides requires multistep workflows which can include enrichment, digestion, peptide cleanup, and peptide fractionation. Automation of sample preparation workflows increases sample processing capacity, reduces variability, and eliminates the need for skilled labor to perform repetitive tasks. The Agilent AssayMAP Bravo platform automates a wide variety of LC/MS sample prep workflows on a single instrument that is easy to use, gives highly reproducible results, reduces hands-on time, and can simultaneously process 8–96 samples. We will describe the platform, show some key data demonstrating its performance, and provide examples of how it is being used to enable a number of protein characterization and quantification challenges.
5:00 PM

Artel
Title: Improve Assay Transfer and Performance by Paying Attention to Details: An RT-PCR Assay Example

Speaker: Keith Albert
Abstract: Many labs turn to automation to increase throughput, lower costs, and reduce operator-related errors. Transferring a manual, bench-top assay to an automated platform, however, is often more complicated than expected. This workshop recaps the challenges and troubleshooting process involved in the successful transfer of an RT-PCR protocol from manual pipetting to an automated liquid handler. The goal was to automate the volume transfer steps of combining preprepared sample and mastermix solutions into the same 384-well PCR plate, prior to analysis in a real-time thermocycler. Scripting the method seemed straightforward and routine, but preliminary results were unsatisfactory. Why? This case study demonstrates the importance of understanding the assay technicalities that should be taken into consideration before automated scripts are created to prepare for potential challenges encountered during method transfer. In this workshop we will explore some of the variables that can significantly impact liquid handler performance such as temperature, viscosity, target volume, and custom labware.
5:30PM

Corning Life Sciences
Title: Complete Workflow Solutions for Advanced 3D Cell Culture

Speaker: Chris Suarez, Ph.D., Field Application Scientist
Abstract: Three-dimensional (3D) cell culture environments provide structural and biochemical cues for cellular differentiation and functionality. For many cell lines, a two-dimensional (2D) growth substrate may not be sufficient to support complex cellular behaviors such as cell polarity, morphology, spheroid formation, signal transduction, and tissue-specific gene expression. This seminar will highlight development of 3D mono-, co- and tri-culture assays utilizing our spheroid microplates coupled with transwell inserts. These specialized culture systems will be discussed to demonstrate the effectiveness of these techniques for generating intestinal organoids and high throughput screening applications in immune oncology and modeling of the blood brain barrier.
Endeavor Room:
4:00 PM

TTP Labtech
Title: Significantly reduce assay development time and improve HTS efficiency with dragonfly discovery

Abstract: Assay development can be a slow and iterative process. As a scientist you want to investigate a broad range of reagents and concentrations to select optimal assay conditions - or even harness the power of DoE. But in practice, there are only so many plates you can set up by hand. Do you find yourself going through multiple rounds of assay development? Or do you settle for assays that are only just good enough? In this seminar we will show how our simple-touse dragonfly discovery dispenser can help you accelerate your assay development for both low and high throughput assays. Explore more assay conditions by dispensing complex matrices and gradients directly into 96, 384 or 1,536 well plates. Decrease your hands-on time with programmed timecourses and walk away while your assay is being dispensed.
4:30 PM

LabMinds
Title: Solving the replication crisis one buffer at a time

Speaker: Ville Lehtonen, CEO LabMinds
Abstract: Studies have recently confirmed what had long been suspected: a worryingly large fraction of laboratory experiments cannot be replicated to a high enough standard – neither internally nor externally. Those experiments are largely concerned with managing dozens if not hundreds of sources of uncertainty, many hidden in highly underappreciated areas such as solution preparation. We show how bringing your SOPs into the 21st century by using a novel tool - our Revo solution preparation robot - will help reduce if not outright eliminate significant uncertainty by fully automating the process and introducing unmatched traceability, audit trail, chain of custody, and replicability. Unlike many other traceability improvement – due to centralized data and process management – Revo even reduces the administrative overheads. Remember, if your solutions are not fully traceable, neither are your results.
5:00 PM

Beckman Coulter
Title: Support and Expansion of a Dynamic Next Generation Sequencing Platform Using High Throughout Automation

Speaker: Zach Herbert, Dana Farber Cancer Institute

5:30 PM
Hamilton Storage
Title: Introducing STARWorks: An integrated sample preparation system for LC-MS biopharmaceutical applications
Speaker: Steven Calciano, Sr. Product Manager, Chemistry Technology, Waters Corporation
Abstract: Fit for purpose sample preparation automation is found at the intersection of robotics, liquid handling, and method specific reagents. These tools must be finely tuned and tested to ensure robust, reproducible and repeatable analytical results are obtained, especially when dealing with complex, multi-step methods. As the need for LC-MS based testing increases, improving sample preparation procedures prior to liquid chromatography based assays is required. Join Waters and Hamilton for an in-depth look at the science behind the STARWorks automation platform, designed for the sample preparation of biotherapeutics from various complex matrices.
Door Prize: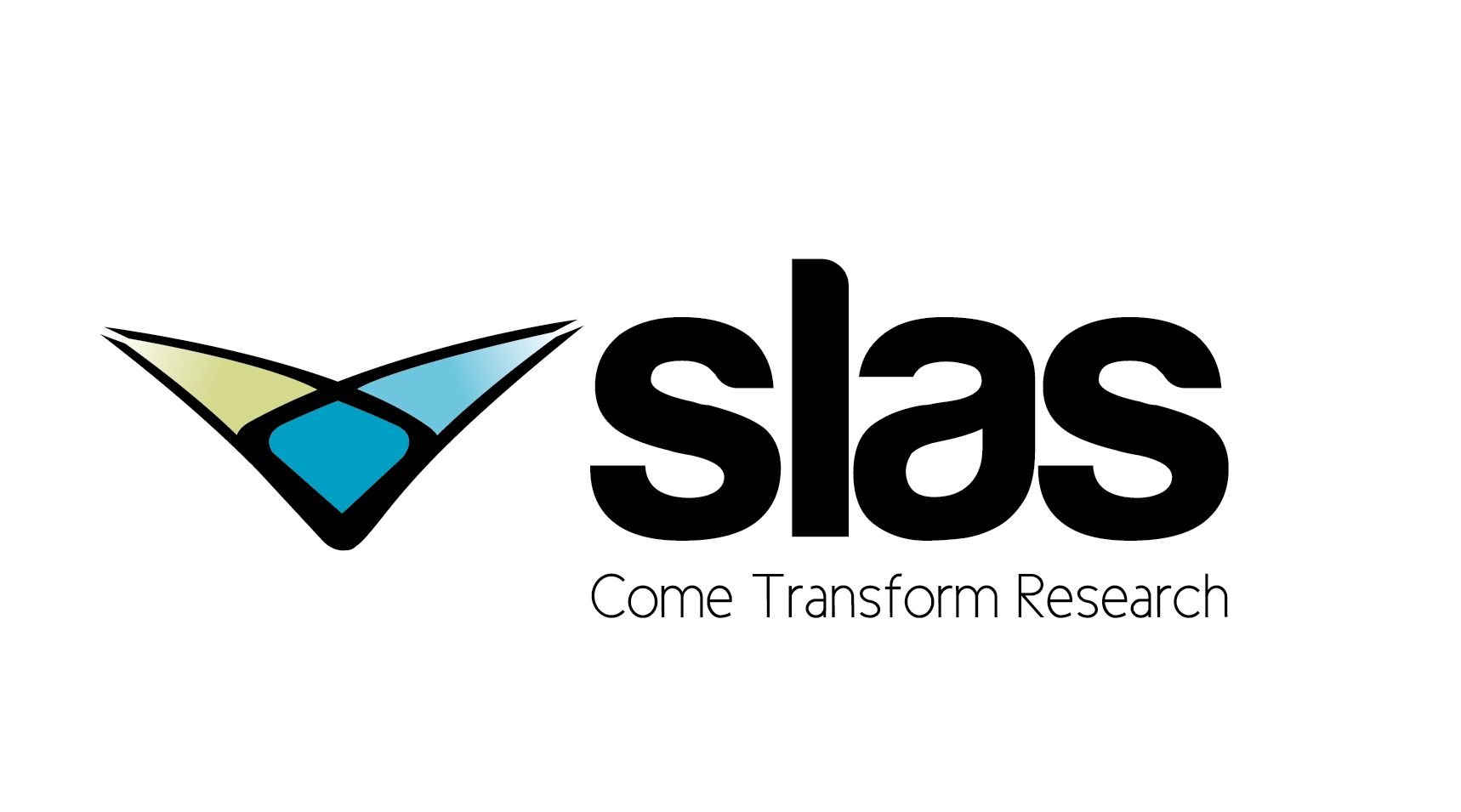 SLAS will be giving away a full registration for SLAS2019 to be held February 2-6, 2019 in Washington D.C.. Please visit their table at our event to register.
Check back on this page for more information as the event date approaches
Organizer of LRIG New England 2018 Fall Seminars and Exhibitions
Laboratory Research and Innovation Group (http://lrig.org) is a rapidly growing special interest group focused on laboratory research, innovation, and automation. Our membership consists of scientists and engineers, primarily from the pharmaceutical and biotechnology industry, with chapters across the US and in Europe. Our semi-annual regional meetings are informal and are intended to facilitate communication and to share current best practices and experiences in laboratory automation. Presentations and vendor exhibits cover such topics as high throughput screening, drug discovery, combinatorial chemistry, compound purification and distribution, data management, pharmaceutical dosage form, dissolution testing and product formulation along with others.