Location
Boston Marriott Cambridge
50 Broadway
Cambridge, MA 02142
Description
Exhibitors please visit http://www.lrig.org/chapters/new-england/vendor-ne/vendorinfo for information on reserving a table at this event.
General Info
We are happy to invite you to our annual LRIG New England 2016 Fall Seminars and Exhibition which is being held at the Boston Marriott Cambridge Hotel. This is a free event to our members where you can visit our seminars and exhibition floor and talk to our participating speakers and exhibitors. There are also free workshops provided by some of exhibitors where current issues and topics are discussed. There are 70 exhibitor spots available.

Food and non-alcoholic beverages are provided for free to all members and exhibitors during this event. For those interested in purchasing alcoholic beverages a bartender is available to provide you this service for a fee.

There are multiple parking options available including two parking garages within a block and street parking is available where appropriate. We do not validate parking for this event.

The Grand Ballroom is located on the 2nd floor of the hotel. It can be accessed using the escalator or the elevator. The Discovery and Endeavor meeting rooms are located on the 3rd floor. There is a stairwell just outside the Grand Ballroom which will lead directly to the meeting rooms. The elevator will also access the 3rd floor meeting rooms from the 2nd floor.
Workshop Schedule
Overview
TimeEndeavorDiscovery
4:00 Perkin-Elmer Nexcelom 4:30 Transcriptic Tecan 5:00 Gold Sponsor - Beckman Gold Sponsor - Artel 5:30 Gold Sponsor - BioDirect Gold Sponsor - Hamilton Storage
Endeavor Room
TimeCompanyTitleSpeaker
4:00 PKI Multiplexing Biomarkers Measurements with No-Wash ELISA
Alternatives Greg
Warner, PhD; Field Applications Scientist 4:30 Transcriptic Transcriptic
"How to Transcriptic" - From concept to results in 3 easy steps; how to
get the most out of your Robotic Cloud Lab Ben
Miles, PhD - Product Manager, Transcriptic 5:00 Gold Sponsor - Beckman Biomek Method Launcher: Straightforward, Simple, Swift Russ Mcsweeney, Automation Specialist 5:30 Gold Sponsor - BioDirect TBD TBD
Discovery Room
TimeCompanyTitleSpeaker
4:00 Nexcelom A High-Throughput Image Cytometry-Based Screening Method for
the Sytotoxic Effect of Drug Compounds on 3D Tumor Spheroids Dr. Leo Chan, R&D Technology Manager 4:30 Tecan How inkjet printing technology can defeat
multidrug-resistant superbugs James E. Kirby, MD, D(ABMM) Director, Clinical Microbiology
Beth Israel Deaconess Medical Center 5:00 Gold Sponsor - Artel ISO standards for assessing the volumetric performance of
automated liquid handling systems.,Simplify method transfer and reduce compliance risk by using an international
standard. George W Rodrigues, PhD, Chair US Technical Advisory Group to ISO TC
48 – Laboratory Equipment.
5:30 Gold Sponsor - Hamilton Robotics From Sequences to Products: Automation in an Organism Foundry"
Kristen TranAutomation Engineer, Ginkgo Bioworks
Exhibitor List
3DispenseHighRes Biosolutions 4titude HNP-Mikrosysteme Acorn Product Development Hudson Robotics, Inc. Agilent Technologies, Inc. Kalyx Medical Analytik-Jena US Labcyte, Inc. Artel LabLogic Systems Inc Beckman LabMinds Bigneat North America, LLC Liconic Biodirect Inc. Mecour Temperature Control BioNex Solutions Nexcelom Bioscience Biosero PAA Automation BlueCatBio MA Inc PerkinElmer BMG Labtech Phenix Research Products BrandTech Scientific, Inc. QIAGEN Computype Retisoft, Inc. Corning Life Sciences SLAS Digilab, Inc. SoClean, Inc. Dynamic Devices StackWave Eppendorf Tecan Festo Corp Titian Software Formulatrix Transcriptic Gibson Engineering TTP Labtech GRENOVA TWD Tradewinds, Inc. Hamilton Wagner Life Science LLC Frontier Scientific Molecular Devices Scienion
Sponsors
Gold Sponsors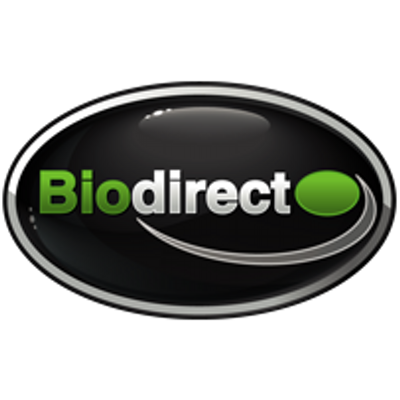 Silver Sponsors