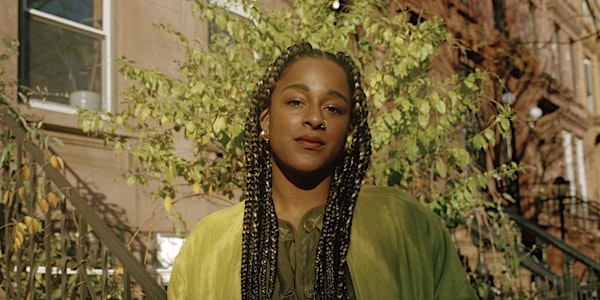 L'Rain
Rickshaw Stop + Noise Pop Present
Location
Rickshaw Stop
155 Fell St
San Francisco, CA 94102
About this event
Rickshaw Stop + Noise Pop Present:
L'RAIN
Show 8PM
$15 advance / $17 doors
All ages
About L'RAIN
Brooklyn-born and based experimentalist and multi-instrumentalist Taja Cheek, aka L'Rain, is mapping the enormity of how to change. Her forthcoming second album, Fatigue, demands introspection from ready ears with an array of keyboards, synths, and hauntingly delicate vocals that create a genre entirely her own. Cheek has dipped her toes in every corner of the arts, through her work at some of the most prestigious art institutions in NYC and collaborations with the likes of Naama Tsabar, Kevin Beasley, Justin Allen, and others in contemporary arts.
How do we think through, express for, attest to, commit within and embody a substantive change for ourselves? How do we enact change in the company of others? What does it mean to internally engage with an abolition politic? These questions compose and propel the sonic energy of Fatigue. Over the course of 15 tracks, L'Rain continues her careful plotting of where we travel when cruising along the side alleys and major roads of an emotional city. Fatigue progresses the psychic collage assembled from her self-titled debut. Fatigue, while still cycling the wheel of grief, veers into the self-reckoning of holding emotional multiplicities that do not and cannot remain static. Cheek knows how we feel, and who we feel, expanding ever outward. https://www.lrain.info/