The annual Convention for the Libertarian Party of Wisconsin.
About this event
Click Here to reserve your guest room at the Radisson Green Bay through the LPWI room block. Get a discounted rate on rooms and access to suites we have blocked just for you!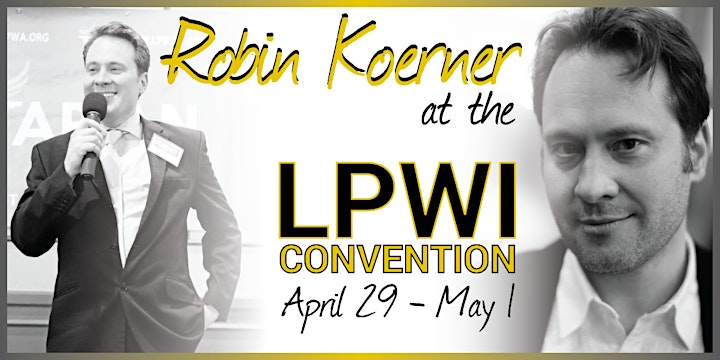 Robin Koerner is a British-born citizen of the USA, who currently serves as Academic Dean of the John Locke Institute. He holds graduate degrees in both Physics and the Philosophy of Science from the University of Cambridge (U.K.). He is also the founder of WatchingAmerica.com, an organization of over 100 volunteers that translates and posts in English views about the USA from all over the world.
Robin may be best known for having coined the term "Blue Republican" to refer to liberals and independents who joined the GOP to support Ron Paul's bid for the presidency in 2012 (and, in so doing, launching the largest coalition that existed for that candidate).
Robin's current work as a trainer and a consultant, and his book If You Can Keep It , focus on overcoming distrust and bridging ideological division to improve politics and lives. His current project, Humilitarian, promotes humility and civility as a basis for improved political discourse and outcomes.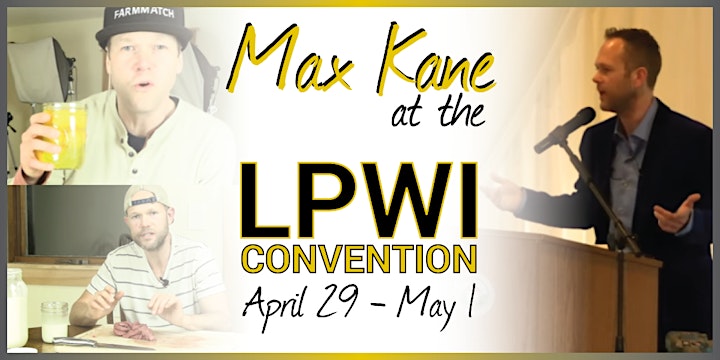 Max Kane is a food freedom activist from Wisconsin who has stood against the state and the system of laws and regulations that interfere with direct trade. Max is a popular YouTuber and his videos range from him chugging a dozen eggs to doing an "illegal" raw milk deal live in front of an audience. He is also the founder of farmmatch.com - a website dedicated to helping people find local farmers. Max knows firsthand the tactics government uses to kill small farms and has a successful record of fighting for food freedom.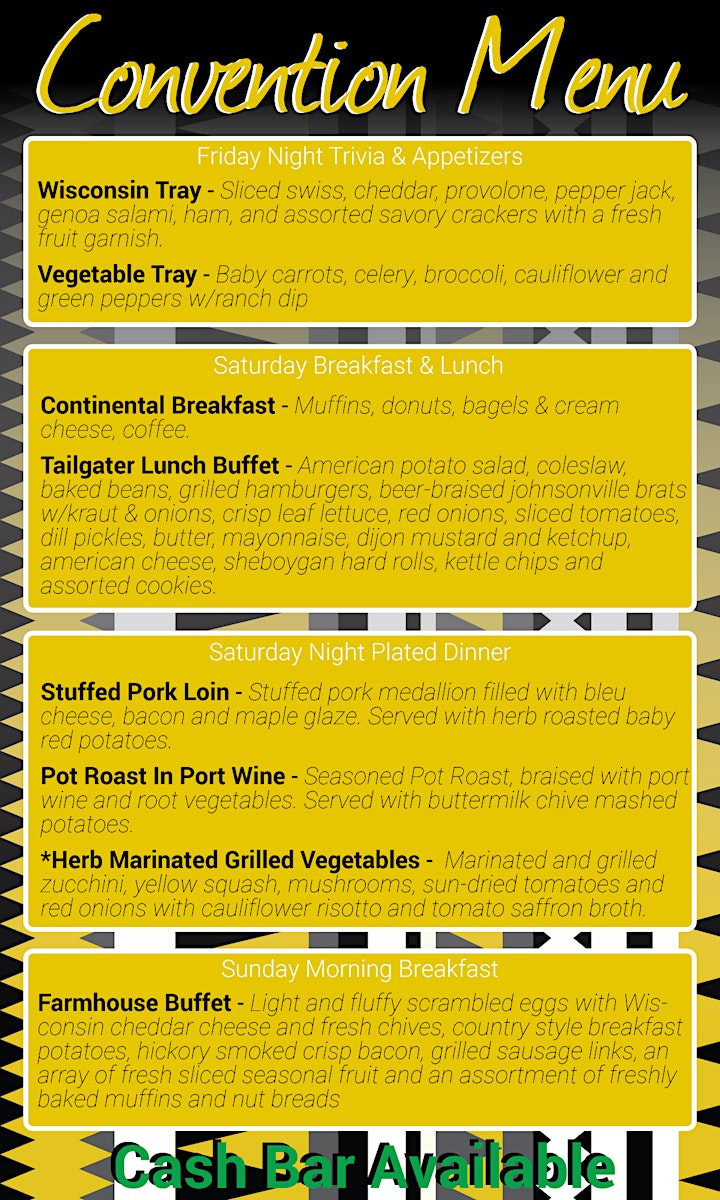 Friday night we are bringing back LPWI trivia! There will be time to socialize, have a few drinks and test your noggin in this pub-style trivia event hosted by Robin Koerner. Join us in the Grand Council Ballroom at 4pm on Friday where you will find a cash bar, appetizers, and a bunch of freedom-loving Libertarians.
At 9:00 AM on Saturday morning the LPWI annual convention will be called to order. The agenda will include platform & bylaws amendments, national convention delegate selection, and other resolutions from the floor. It will be a busy day, so we have allotted extra time for the business meeting this year. If you decide to buy a VIP, Gold, or Silver ticket there will be a morning snack bar, tailgater lunch buffet, and a plated dinner included in your ticket. A detailed business agenda and convention Itinerary will be published soon.
Sunday morning before you hit the road make sure to check out the executive committee meeting where we will be filling volunteer roles and putting a plan into place to execute the objectives that come out of Saturday's meeting. There will be a breakfast buffet and plenty of coffee!
Need a refresher on what happened last year? Watch the livestream from our 2021 Convention below!

Organizer of LPWI 2022 Convention
The Libertarian Party is Wisconsin's 3rd-largest party. The LPWI is committed to America's heritage of freedom:
Individual liberty and personal responsibility

A free-market economy of abundance and prosperity

A foreign policy of non-intervention, peace, and free trade
As Libertarians, we defend each person's right to engage in any activity, as long as they don't violate the rights of others, and we welcome the diversity that freedom brings.
We seek a world of liberty; a world in which all individuals control their own lives and are never forced to compromise their values or sacrifice their property.
We believe that no conflict exists between civil order and individual rights and that individuals, groups, or governments should not initiate force against other individuals, groups, or governments.

Visit our website for more info on the LPWI