Description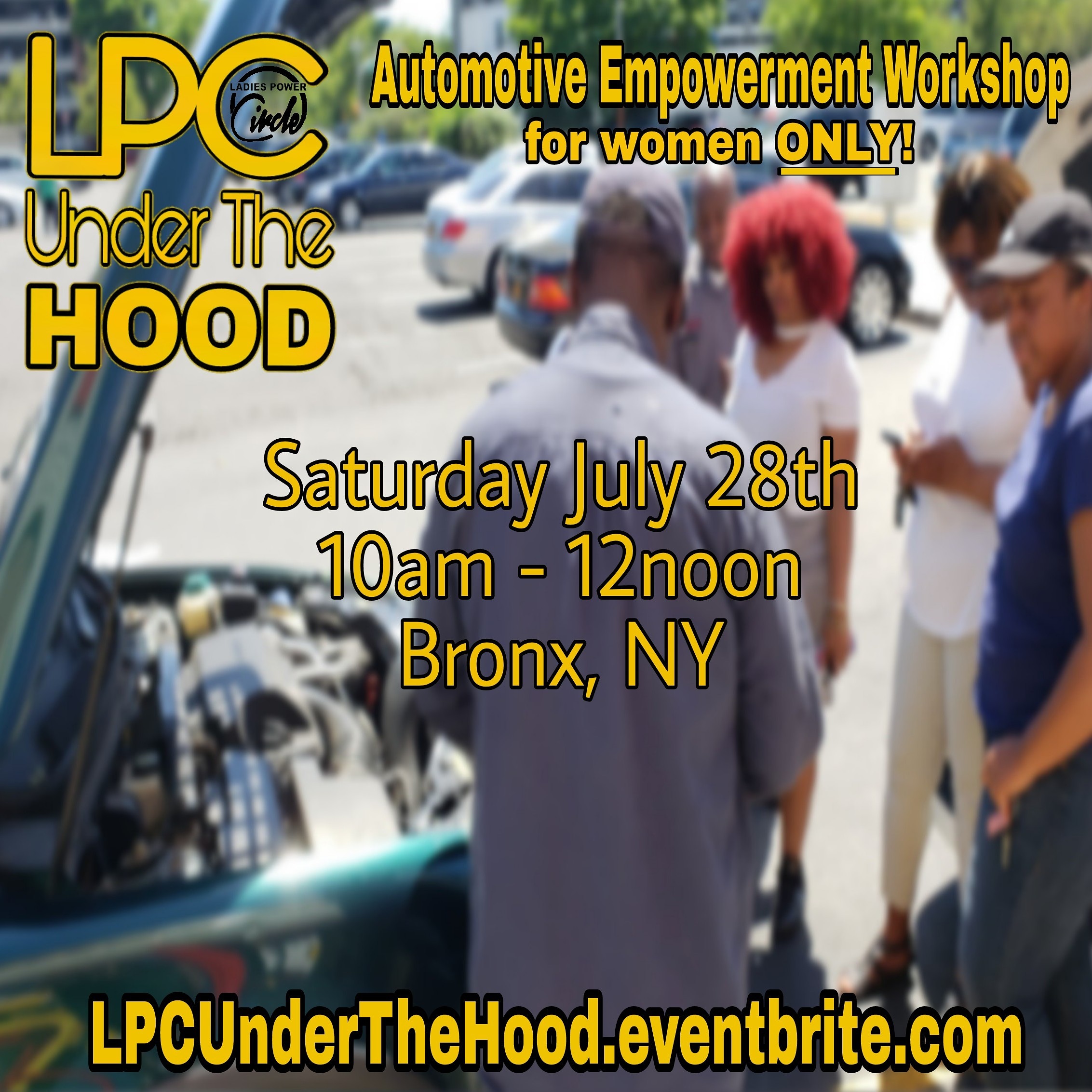 Join #LadiesPowerCircle on Sat July 28th for our #AutomotiveEmpowerment #Workshop!!
Ladies, come out and build your #CarConfidence by learning practical and easy Car Maintenance tips like:
What is the purpose of coolant?

Can I tell if I need brakes?

What do the letters on the side of my tire mean?

What can I touch under the hood of my car?

What should I NOT be touching?
Sign up NOW for #LPCUnderTheHood.. because there's nothing #cute about being stranded on the side of the road!