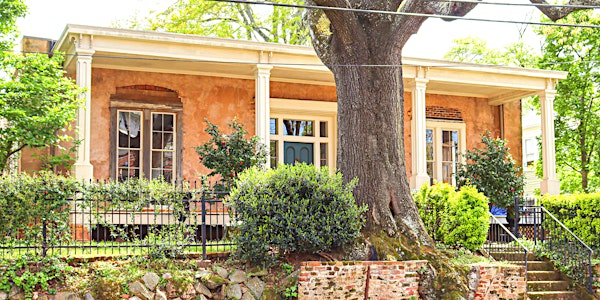 L.P. Grant Mansion: Tour the Headquarters of the ATL Preservation Center
Location
L.P. Grant Mansion
327 St. Paul Avenue SE
Atlanta, GA 30312
Learn about L.P. Grant's life and contributions to the city, while telling the rollercoaster story of this home and the preservation efforts
About this event
Lemuel Pratt Grant built a three story Italianate structure in 1856 with his first wife Laura L. Williams. The house served as a hospital during the Civil War, is the birth place of golf legend Bobby Jones, and was owned by Margaret Mitchell. This house tour highlights L.P. Grant's life and contributions to the city, while telling the rollercoaster story of his home and chronicling several chapters of preservation efforts over the past thirty years.
The details
The tour will last approximately two hours.
Registration is required; no walkups allowed.
Your health and safety is important to us. Please read our COVID-19 policy.
Interested in a private group tour? Contact jessie@preserveatlanta.com for more information.