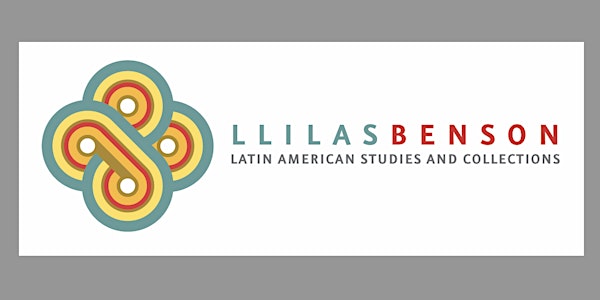 Lozano Long Conference: Archiving Knowledge, Latin American Perspectives
Scholars, archivists, and activists from around the world come together to explore archival practices with Latin American perspectives
About this event
IN HONOR OF THE CENTENNIAL of the Nettie Lee Benson Latin American Collection, the 2022 Lozano Long Conference focuses on archives with Latin American perspectives in order to better visualize the ethical and political implications of archival practices globally. Thinking archivally in a time of COVID-19 has also given us an unexpected opportunity to re-imagine the international academic conference. We bring together leading and up-and-coming scholars, archivists, social activists, and digital humanities practitioners from around the world to explore evolving practices, philosophies, and politics of archival work in and about the region.
During the two-day event from February 24-25, 2022, we will live stream four keynote addresses with moderated discussions as well as the conversations among panelists, discussants, and their audience. Online resources, including pre-circulated working papers and pre-recorded panel presentations, will be made freely and permanently available. We seek to reach audiences beyond conference attendees in the hopes of decolonizing and democratizing access to the production of knowledge. Please feel free to spread the word: #LLC22 #archivos.
View full event schedule, with links to livestreams
VERSION EN CASTELLANO:
EN HOMENAJE AL CENTENARIO de la Nettie Lee Benson Latin American Collection, la Conferencia Lozano Long 2022 se propone ser un escenario de reflexión sobre archivos a partir de perspectivas latinoamericanas, para comprender mejor las contribuciones de esta región a las prácticas archivísticas globales, y sus implicaciones éticas y políticas. Pensar archivísticamente en tiempos del COVID-19 también nos brinda la imprevista oportunidad de reimaginar la forma en la que se lleva a cabo este tipo de conferencias académicas internacionales. La conferencia reúne académicos consolidados y promisorios, archivistas, activistas sociales y humanistas digitales de todo el mundo para explorar la evolución, filosofías, y políticas del trabajo archivístico en y sobre Latinoamérica.
El evento se llevará a cabo el 24 y 25 de febrero de 2022. Durante éste, transmitiremos en vivo cuatro charlas principales, y también múltiples conversaciones entre decenas de panelistas, comentaristas, y la audiencia misma. Nuestros recursos en línea estarán disponibles de manera gratuita y permanente, incluyendo las ponencias y presentaciones pregrabadas de cada panelista. Buscamos alcanzar audiencias más allá de las personas que asistan inicialmente a la conferencia, con el fin de descolonizar y democratizar el acceso a la producción de conocimiento. Por favor, no duden en difundir: #LLC22 #archivos
Ver detalles de la conferencia aquí, con enlaces al livestream
Conference organizers
Lina Del Castillo, Associate Professor, History and Latin American Studies
Rafael Nieto-Bello, PhD student, Department of History
Camila Ordorica-Bracamontes, PhD student, Department of History
Janette Nuñez, MA student, LLILAS and iSchool
Conference coordinator
Paloma Diaz-Lobos, Assistant Director of Scholarly Programs and Faculty Liaison, LLILAS Benson Latin American Studies and Collections.
Land Acknowledgement
We would like to acknowledge that we are meeting on the Indigenous lands of Turtle Island, the ancestral name for what now is called North America.
Moreover, we would like to acknowledge the Alabama-Coushatta, Caddo, Carrizo/Comecrudo, Coahuiltecan, Comanche, Kickapoo, Lipan Apache, Tonkawa, and Ysleta Del Sur Pueblo, and all the American Indian and Indigenous Peoples and communities who have been or have become a part of these lands and territories in Texas.
This event is free and open to the public