Lowell Youth Activities Program Scholarship Awards Reception
Description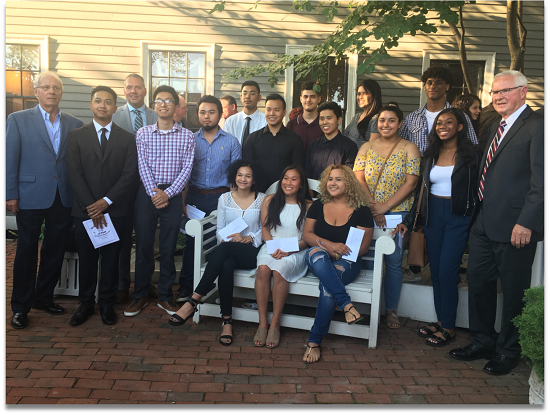 The Lowell Youth Activities Program Philip L. Shea Scholarship Awards Reception is an annual presentation of academic scholarships to deserving youth living in Lowell Housing Authority properties, and pursuing two or four year college degrees. The Lowell Youth Activities Program (LYAP) has awarded upwards of $20k Annually for the last 24 years.
This year's honorees are Attorney Patricia Sullivan Talty and Dr. Francis Talty. The Talty's are attorneys, and academics with extensive careers and commitments to community engagement. The Talty's have dedicated their lives to education and the advancement of youth in the City of Lowell. This commitment to academic achievement had been deeply rooted in family values of both families, and their success fostered a strong desire to nurture potential, and expand academic opportunities for others. It is our honor to celebrate them at this year's event.
We hope you can join us to make our 25th year a success!


Sponsorship Opportunities Are Available!
Purchase of a sponsored advertisement of $100 value will provide you with a ticket to the event. Additional sponsorship levels will provide 1 additional ticket for each $100 increment.
Full Page ($300.00) 6"W x 7 ½"L

Half Page ($200.00) 6"Wx 3 ¾"L

Quarter Page ($100.00) 3"W x 3 ¾"L

Business Card ($25.00) 3 1/2"W x 2"L
For questions, to submit your sponsored advertisement, and/or RSVP to the event, please contact lowellyouth@gmail.com. Sponsored advertising deadline, Saturday, June 1st, 2019.