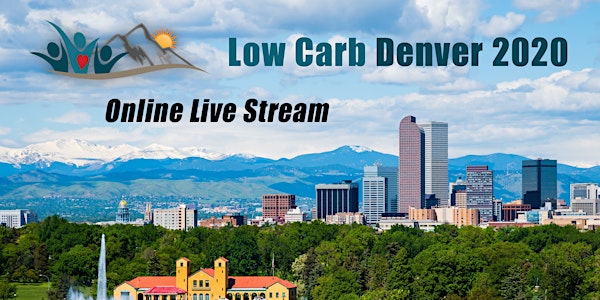 Low Carb Denver 2020 Online Live Stream and Recorded
Description Low Carb Denver 2020 Online Live Stream and Recorded
About this event
Recorded Live stream and Prerecorded Presentations can be purchased for the entire program from Low Carb Denver 2020 that ran from March 13-15. With over 35 presentations, enjoy hours and hours of educational, informative and motivational content.
Instructions how to access all the recorded content will be provided once you purchase your ticket. Here is the schedule: https://lowcarbconferences.com/lcd20-schedule/
All the recorded content is available to watch through June 30. In the months following, LCDU will be releasing all the content on Youtube.
About the conference: https://lowcarbconferences.com
For healthcare professionals - This offer is NOT eligible for CME