Description
Loving What You Do: A Two-Day Workshop with Mark Nepo
Friday 4/6, 6:30pm - 8:30pm & Saturday 4/7, 10:30am - 6:30pm
Weaving themes from his two latest books, Things That Join the Sea and the Sky and The Way Under The Way, this soulful journey offers a chance to work with Mark as a way to deepen your inner life. We will explore the practice of being human as an applied art of spirit while unfolding the archetypal dynamics we all encounter in our struggles to engage our full humanity.
Please bring a journal and pen.
• • • • • • • • • •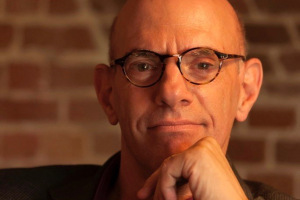 Mark Nepo moved and inspired readers and seekers all over the world with his #1 New York Times bestseller The Book of Awakening. Beloved as a poet, teacher, and storyteller, Mark has been called "one of the finest spiritual guides of our time," "a consummate storyteller," and "an eloquent spiritual teacher." His work is widely accessible and used by many and his books have been translated into more than twenty languages. A bestselling author, he has published nineteen books and recorded fourteen audio projects. In 2015, he was given a Life-Achievement Award by AgeNation. And in 2016, he was named by Watkins: Mind Body Spirit as one of the 100 Most Spiritually Influential Living People, and was also chosen as one of OWN's SuperSoul 100, a group of inspired leaders using their gifts and voices to elevate humanity. In 2017 Mark became a regular columnist for Spirituality & Health Magazine.
Recent work includes Things That Join the Sea and the Sky (Sounds True, 2017); The Way Under the Way: The Place of True Meeting (Sounds True, 2016); The One Life We're Given (Atria, 2016) cited by Spirituality & Practice as one of the Best Spiritual Books of 2016.
Mark was part of Oprah Winfrey's The Life You Want Tour in 2014 and has appeared several times with Oprah on her Super Soul Sunday program on OWN TV. He has also been interviewed by Robin Roberts on Good Morning America. Mark devotes his writing and teaching to the journey of inner transformation and the life of relationship. He continues to offer readings, lectures, and retreats.
Please visit Mark at MarkNepo.com and ThreeIntentions.com
-------------------------
PRAISE for Mark Nepo
Attending Mark Nepo's workshop is one of the greatest gifts I've ever given myself. Awake and heart-centered, Mark shared his life-affirming wisdom through his beautiful poetry and wonderful story-telling. Rich and soul-filling, I left overflowing with gratitude, feeling more connected to myself, others and life. I'll most defintely return!
—Robin, Milford, MI