Description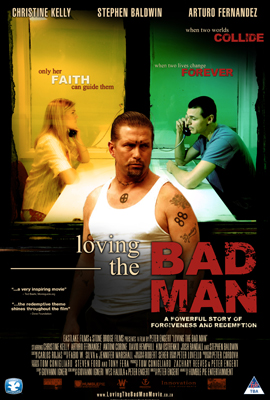 HUMBLE PIE ENTERTAINMENT in association with MAXI-CINEPLEX cordially invites you to a PREMIERE EVENT for the movie LOVING THE BAD MAN.

ADMIT 4 PERSONS NON TRANSFERABLE – LIMITED SEATS AVAILABLE.
Right of Admission Reserved Humble Pie Entertainment.
Time: 19H30 for 20H00
ADMISSION: FREE
DRESS: CASUAL
PLEASE NOTE:
A printed copy of the invitation does not constitute a ticket. Please book the required number of seats on Eventbrite in order to secure your ticket and avoid disappointment.

- CITY – VENUE – DATE -
PRETORIA - MAXI CINEPLEX - 02 AUGUSTUS 2012
*******************************************************************************************************************
A POWERFUL STORY OF FORGIVENESS AND REDEMTION

Julie Thompson (Christine Kelly), a young conservative Christian woman, who is truly tested by God and gives birth to a child conceived in rape. This decision leads her on a journey that forces her to explore and redefine her relationships with God, her family, friends and even her rapist Mike Connor (Arturo Fernandez), as she struggles to forgive the man who violated her by boldly visiting him in prison and forging an unlikely bond.

Running Time: 103 min
Rating: FPB- PG13
Genres: Feature, Drama, Action, Family
Language: English
For More Info Visit: www.lovingthebadmanmovie.co.za