Polyamory, swinging, and open relationships: What it means, how it works, and where to meet partners.
About this event
Curious about polyamory, swinging, and open relationships?
Contrary to stereotypes, ethical non-monogamy is not just one big orgy. A growing number of people are exploring romantic or sexual relationships with multiple partners. Sound complicated? We're here to break down everything you need to know about ethical non-monogamy and its inner workings to help you determine if it's a good fit for you.
Loving Outside the Lines is a 4-part intensive workshop series designed for people of all relationship statuses that will present cutting-edge research on:
types of ethical non-monogamy
benefits and challenges
sample partner agreements
community-specific lingo
how to reframe jealousy
sexual health tips
ensuring comfort, clarity, and consent
ideas for meeting partners
Unique from typical SPARK workshops, Loving Outside the Lines offers a deeper dive for singles, couples, and poly folks who want to better understand and potentially explore a non-traditional approach to love. This in-depth series will include faster-paced presentations, hands-on exercises, individual self-reflections, group discussions, and "homework" between sessions.
Participation is critical to get the most out of it, and you'll walk away with knowledge + skills to explore the possibilities in a responsible way.
Hosted by Dr. Meghna Mahambrey, Loving Outside the Lines will run four consecutive Mondays from 7-9pm: June 6 + 13 +20 + 27, 2022 at Natalie's (Grandview).
Charcuterie board, simple salad, and homemade pie included in ticket cost; drinks available for purchase.
Note: proof of COVID-19 vaccination required for entrance to Natalie's.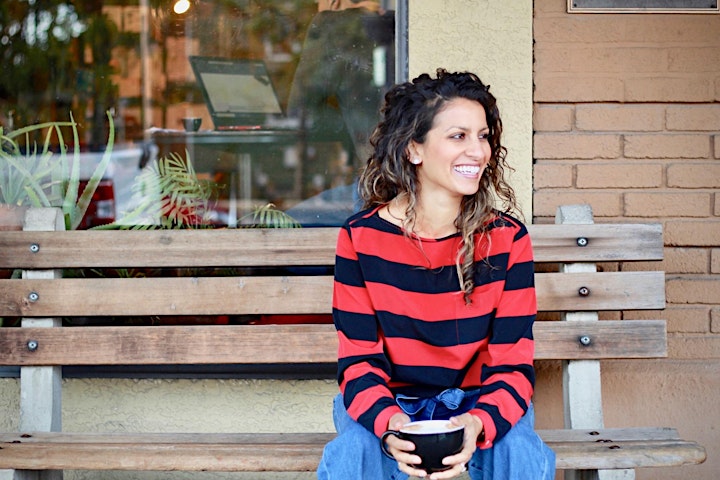 Organizer of LOVING OUTSIDE THE LINES | 4-Part Workshop Series