Loving Ourselves ~ A Key To Transformation & Healing Free Virtual Class

Sunday, February 25, 2018 from 11:00 AM to 12:00 PM (EST)
Event Details
Loving Ourselves:
 A Key To Transformation & Healing
Free Virtual Class*
Sunday, February 25th 11 AM ET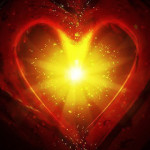 Do you struggle to make the changes you wish to in your life?   
Do you have a strong inner critic?
Do you feel like you keep repeating the same patterns again and again?   
Do you feel stuck in your process of transformation and healing?   
Do you long to have greater compassion for yourself and for others?
Are you missing a deep sense of connection with yourself, others and the world?
In this Free Teleclass, we will explore:
•Why loving ourselves is a powerful key to creating transformation and healing in our lives   
•Obstacles that prevent us from embodying greater love and compassion for ourselves and for others inlacing limiting patterns, feelings and beliefs
•Experiential practices that support cultivating love and compassion and create a deep sense of connection
•Creating a plan to utilize loving oneself as a foundation tool for transformation and healing in an ongoing way
*Registration will be include access to the live class as well as a recording.
Details on program access will be sent  prior to the class. You will be able to access the class online or by phone.
Have questions about Loving Ourselves ~ A Key To Transformation & Healing Free Virtual Class?
Contact Beth Terrence
Organizer
Beth Terrence, LMT, CHP, BFRP, is a Shaman, Holistic Health & Wellness Facilitator, Speaker & Writer.  She has been working in the field of holistic healing and facilitation for over seventeen years.  Beth offers an integrative holistic approach to life and well-being, which incorporates education, self-exploration and experiential practices.  Her mission is to support others in living a heart-centered and joyful life through discovering the healer within.
She offers Integrative Transformational Sessions in person in Annapolis, MD, by Phone or Skype.  These customized sessions incorporate Shamanic Healing, Bach Flower Remedies, Zero Balancing, Meditation & Mindfulness Training and other holistic modalities.  Beth facilitates live and virtual classes and workshops on transformation and healing including meditation, shamanic healing, holistic self-care and energy awareness.  The focus of her work is to facilitate deep transformational healing, assisting her clients in living a more heart-centered and joyful life and discovering the healer within.
Additionally, Beth is focused on supporting a new paradigm of leadership and organizational dynamics that is based on authenticity and wholeness.  She believes that for true change to occur in the world it must be cultivated at the micro and macrocosmic levels as well as both inwardly and outwardly.  For this reason, she offers her services to individuals and organizations as she views the interrelationship of our personal and collective experiences to be a key component in creating transformation on a global level.  She provides transformational resources and facilitation for organizations focusing on organizational change, communication, peacemaking and work culture development.
To learn more visit www.bethterrence.com.