About this Event
Loving is the collaboration of David Parry and brothers, Lucas and Jesse Henderson. The band came together several years ago as a result of their shared summers working in the capitalist ruins of western Canada's forests. The seven tracks that came to form Loving's eponymous debut EP were written and recorded between Victoria and Toronto in the winter of 2015. The humbly-rendered collection of lo-fi psychedelic folk songs found success online and the band amassed an organic fanbase. Thus inspired to continue the project, Jesse and David decamped to Gabriola Island in the spring of 2017 to begin work on new material. There, they set up a recording studio in Jesse and Lucas' late grandmother's seaside home and demoed the songs that would form the backbone of If I Am Only My Thoughts.
Released on January 31, 2020 on Last Gang Records, If I Am Only My Thoughts is Loving's first full-length album. With lyrics written by both Jesse and Lucas, the lush, homespun collection of songs was recorded, mixed, and mastered by David in his basement studio in Victoria. To contrast, these songs are balmy and inviting, a series of open-ended questions that circle the many uncertainties of existence. While the production on If I Am Only My Thoughts inspires a sense of ease, it is deceptively intricate. The underlying tape hiss and handcrafted aesthetic heard on Loving is still present, and that lends the album intimacy. Take the instrumental track "January," which sounds like a harsh winter's day spent in front of a fireplace as a crystalline piano is warmed by a string arrangement written and played by collaborator Colin Nealis.
If I Am Only My Thoughts offers listeners a space to ruminate on life's uncertainties and acknowledge the often strange journey of being alive. That sentiment is relayed perfectly on the title track: "Adrift like light upon a riverbed, I'm going somewhere I imagine/ At least in my head, in my head, in my head."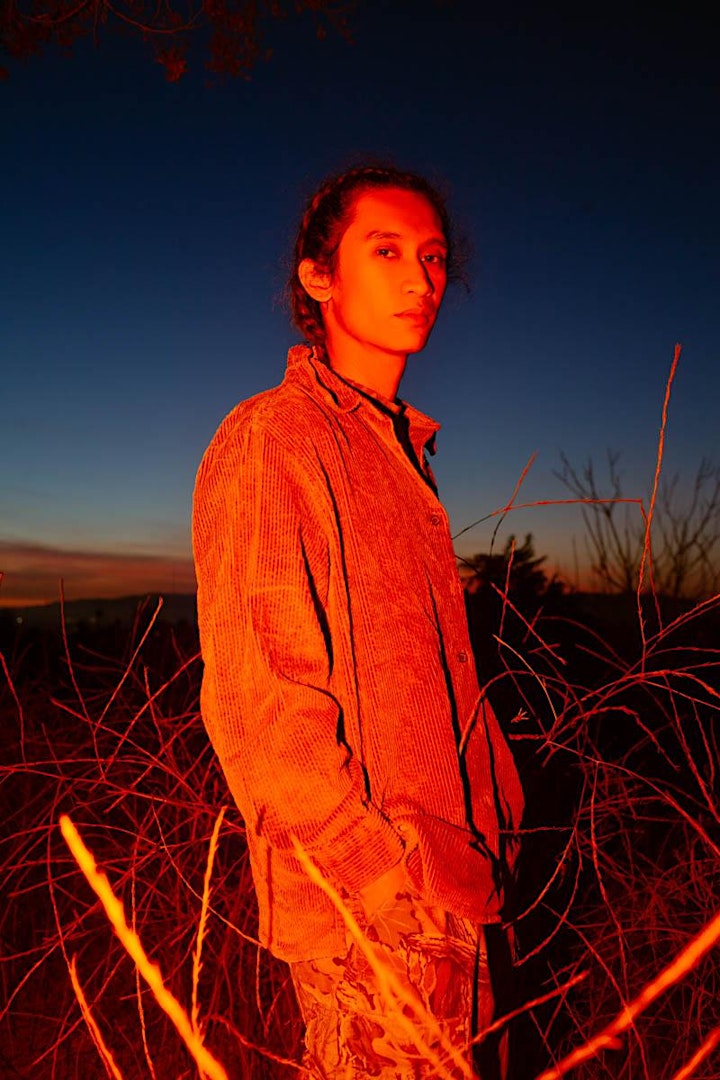 Japanese city pop, Brazilian boogie, and the songs his parents sang karaoke to, these influences help make Michael Seyer one of the most unique artists creating music in the indie-pop space today. On his new EP Nostalgia the 24 year old songwriter, born in the Philippines but raised in Gardena, a suburb of Los Angeles, set out to create songs which were both fresh and timeless.
Michael Seyer developed his songwriting in the SoCal bedroom pop scene and across two self-released full-length records, 2016's Ugly Boy and 2018's Bad Bonez. Now, working with Caroline, Seyer looked to his past for inspiration. The six track EP bares the unmistakable hallmarks of classic pop from the 60's and 70's – the kinds of songs which strove to find a perfect balance between emotion and technique. Standouts from the EP include the 80's pop of "I Can't Dance," the saxophone filled bossa nova of "Heaven Only Knows," and the smooth jazz of "Oh! This is Love." These are the sounds the next generation of parents will want to sing in their living rooms.
Performers
Date and Time
Location
Refund Policy