Loving Heart Behavior will be hosting its 1st annual fundraising gala benefiting its Day Program and Mobile Clinic Project in Haiti.
About this Event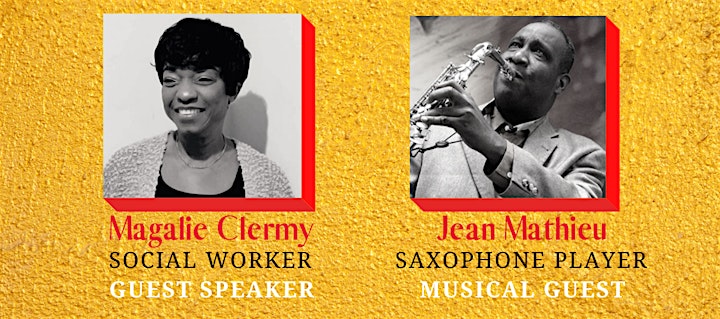 Loving Heart Behavior & Rehabilitation Services will be hosting its 1st annual fundraising gala on May 30th 2020 from 6 pm – 10pm. The fundraiser will be raising money to provide for individual here in America that came from Haiti after the earthquake in January of 2010 that suffering with mental health issues and They don't have any one to help them. and in Haiti who are suffering also from mental health issues and have a severe lack of information and support for individuals who suffer from mental illness, so LHBRS's focus is to bring awareness, therapy, and support services to children and young adults to get the help that they need.
Loving Heart Behavior & Rehabilitation Services (LHBRS) is a non-profit organization located in Drexel Hill, PA that focuses on mental health and illness in low income communities and in Haiti. The organization assists children and adults who suffer from mental illness, as well as behavioral and emotional issues. LHBRS's mission is to integrate people with diagnosed mental illness into mainstream society by providing treatment, education, and resources.
LBHRS's mission aids in helping children and young adults develop and maintain healthy, independent lifestyles through improvements in their quality of life. Through medical and social services, LHBR will be able to help patients develop healthy coping habits, learn de-escalation methods, participate in activities that aid in remaining calm in stressful situations, and receive counseling and therapy services from licensed counselors and therapists. Individuals will be able to receive services free or at a reduced charged as long as they fall within federal guidelines.
SPONSORSHIP OPPORTUNITIES AVAILABLE: We are inviting you to be a sponsor! As a sponsor, you would be providing for individual to have the essentials necessary to deal with the illness and receive supports to help them cope and get better. We are looking to raise $100,000! You can donate any amount that you wish, or you can pick from several levels of sponsorships:
CONTACT: Dahanna Nicolas at lhbrs2018@gmail.com for sponsorship information.