Loving Day Discussion on Prejudice and Preference in Interracial Dating
Description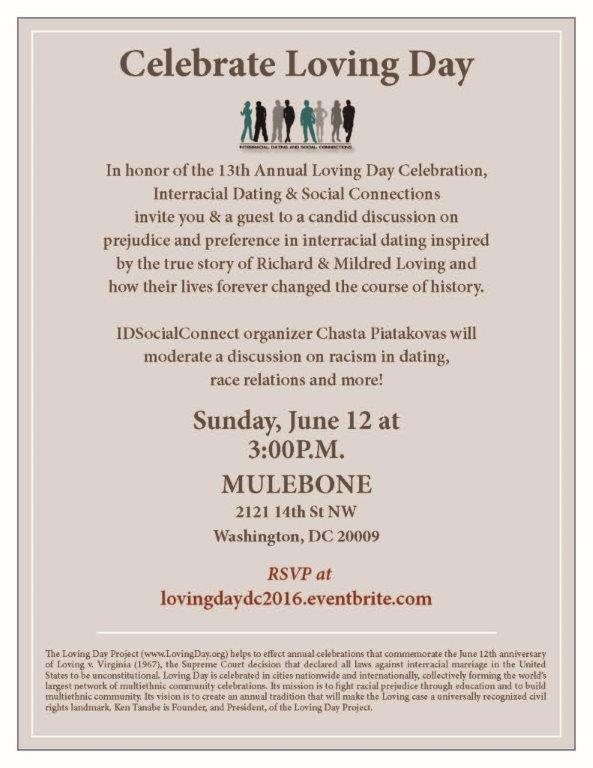 Light refreshments will be provided.

Attendees will have a chance to capture the moment and strike a pose in the photo booth/social media kiosk/hastag station.

We are proud to announce that attendees will receive advanced screening passes for "Loving," starring Ruth Negga as Mildred Loving and Joel Edgerton as Richard Loving! The film is in theaters November 2016. You must attend to receive the pass.