Description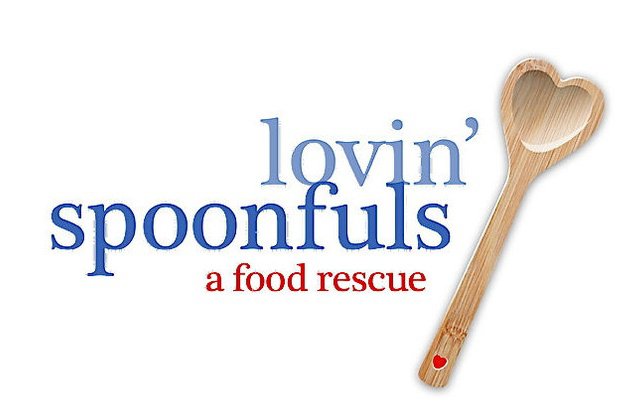 Lovin' Spoonfuls Ultimate Tailgate Party
The Party
On Sunday, October 28th, 2012, Lovin' Spoonfuls will host the second annual Ultimate Tailgate Party overlooking Boston's scenic waterfront at Sam's. The annual event, hosted by Esti & Drew Parsons, co-owners of Sam's and emceed by Jenny Johnson of NECN's "TV Diner," features 12 of Boston's "MVP" chefs cooking high-end versions of their favorite tailgate food, cocktails shaken by Sam's own Jon Parsons & the legendary Josh Childs, a live auction, entertainment and much more. The theme of the event resonates the 'Spoonfuls mission: combatting hunger is a team sport!
The Cause
Currently 1 in 5 Bostonians are classified as food insecure, meaning they don't know where their next meal will come from. Since Ashley Stanley founded Lovin' Spoonfuls in 2010, the Lovin' Spoonfuls team has collected more than 150,000lbs of fresh, healthy food that would otherwise be thrown away, and distributed it at no cost to local soup kitchens, homeless shelters and crisis centers throughout the city. Last year's ultimate tailgate party allowed us to put another truck on the road, doubling our ability to pick up and drop off rescued food, and this year aims to do the same!
The Chefs
This year an all-star team of 12 of Boston's premiere chefs will once again join the party by cooking their own creative takes on their favorite tailgate food. Guests will be able to enjoy creative comfort food from Lovin' Spoonfuls board members, Joanne Chang (Myers + Chang and Flour Bakery) and Jeremy Sewall (Lineage, Eastern Standard Kitchen and Island Creek Oyster Bar) as well as Karen Akunowicz (Myers + Chang), Asia Mei (Sam's at Louis Boston), Douglas Rodriguez (Clio), Andy Husbands (Tremont 647) Alex Crabb (Asta), Colin Lynch (Menton, No. 9 Park), Louis DiBiccari (Storyville and Chef Louie Night) and Mary Dumont (Harvest). Jamie Bissonnette (Coppa and Toro) and Will Gilson (Puritan & Co.) will be on the sidelines cooking up a pig roast.
Tickets and Schedule of Events
The party kicks off with an exclusive VIP hour from 6:00pm - 7:00pm. A limited number of VIP tickets are available for $250, which allows guests entry into the VIP hour and includes a special lobster roll and champagne tasting from Boston Red Sox Executive Chef and former contestant on Bravo's "Around the World in 80 Plates" Steve "Nookie" Postal, meet & greet with the chefs, and a VIP gift bag full of swag from some of our local supporters.
The main event will start at 7:00pm, and general admission tickets are $100. The ticket price includes access to chefs tasting stations and complimentary signature cocktails, beer from Peak Organic Brewery, as well as wine and champagne from sponsor M.S. Walker. The Tailgate Party will also feature a live auction, lawn games hosted on the beautiful lawn along the Boston waterfront, and a photo booth stocked with everyone's favorite football memorabilia. Keeping the spirit alive will be local legend, DJ TJ Connelly, best known for his work for the Boston Red Sox and the legendary 101.7 WFNX.
Complimentary valet parking will be available courtesy of Curbside Valet Company.
The ticket fee is a tax-deductible donation as all proceeds from the event go directly to Lovin' Spoonfuls.