Description
Lovera's Cooking Classes are a fun and tasty way to try authentic Italian meals and learn the recipes!
On the menu for Saturday, September 1st: Chicken Parmesan
Chicken parmesan is probably our most requested recipe and it's easily one of our most popular dishes. You will love this perfectly tender and flavorful classic and once the class is over, leave with all the secrets :)
The main course is served with bread and a seasonal salad. The appetizer you will be enjoying is an antipasta tray featuring our cheese, meats, and dips. Last but not least, we will be serving fresh filled cannoli's with coffee for dessert (recipe included) We will also be serving wine throughout the event as well :)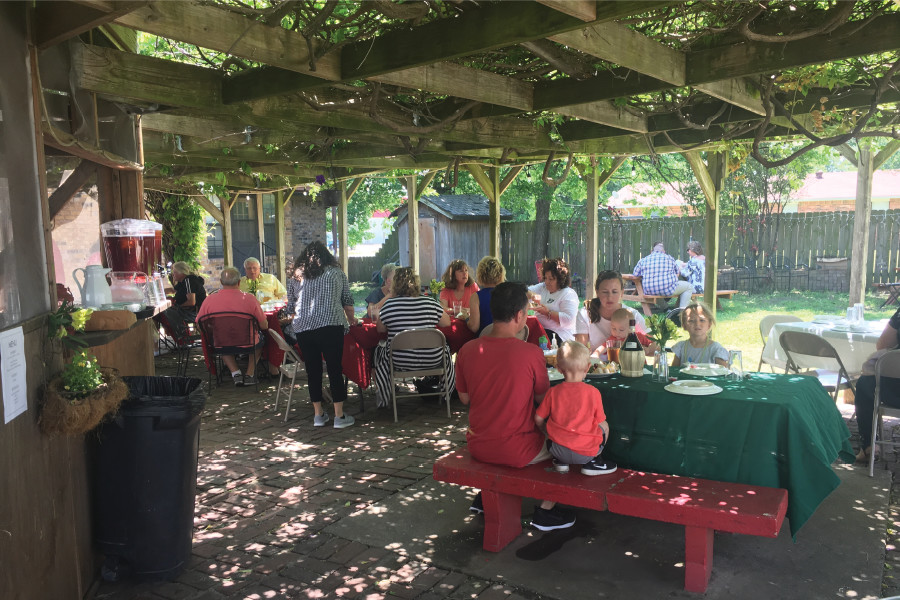 Cooking lessons start at 5:30 PM and take about 1 hour. You will enjoy appetizers and drinks while learning first hand simple yet elegant recipes you will want to make over and over again. Courses are served in our beautiful outdoor dining area
Only $44 per person (recipe included) to enjoy this wonderful meal and learn from our talented chef, Sarah!
There are only 6 spots and they tend to book pretty fast so reserve your spot ASAP. If you would like to book your reservation over the phone or if you have any questions, please call Lovera's at (918) 423-2842.