About this event
lovelytheband
Music gives a voice to those who need it when they need it the most. Our favorite artists say the difficult things out loud, so we don't have to -- but can learn how to.
By the same token, lovelytheband translate emotions, anxieties, and feelings into lush, layered, and lively indie pop anthems. When the band was founded by lead singer Mitchy Collins, guitarist Jordan Greenwald and drummer Sam Price in 2017, the trio maintain a lasting connection to listeners by holding nothing back.
"I really believe the importance of songwriting is saying something when someone else doesn't know how to," affirms Mitchy. "In the songs, I'm talking about life, trials, tribulations, depression, anxiety, and shit I deal with as well as the headaches that come along with the good and bad days. My problems don't define me, but we should embrace every side of who we are. The message is, 'Everything will be fine.'"
This message immediately resonated among audiences everywhere. A centerpiece of the everything I could never say... EP, the group's debut single "broken" caught fire as "the longest running #1 track on Alternative Radio thus far in 2018" with six weeks at the top. In under a year, it amassed 25 million total global streams. BuzzFeed summed it up as "So. Damn. Good." Billboard proclaimed the group among "10 Rock & Alternative Artists to Watch in 2018" as they supported Vance Joy and AWOLNATION on tour between headlining dates everywhere. Everything paved the way for the arrival of the band's first full-length, finding it hard to smile [RED MUSIC]. Produced by "broken" collaborator Christian Medice, these 16 tracks entrance, engage, and enchant, offsetting shimmering keys, sweeping synths, and spacey guitars with cathartic, compelling, and catchy choruses.
The title speaks directly to its thematic push-and-pull.
"finding it hard to smile touches on my life," says Mitchy. "There are days when it's hard to even walk out of my front door or get out of bed. So, you find the will to power through, call on your friends, and rely on loved ones to pick you up when you're down and bring magic out of you. A lot of the record is about embracing who you are as well as dealing with relationships, breakups, nostalgia, and unrequited love. It's really introspective for me."
They preceded the album's release with the single "these are my friends," which quickly cracked 2 million streams worldwide. Wound up by faint guitar and a chant, "These are my friends, these are my friends, I love them," the track crescendos towards an ambitious arena-ready hook.
"I was walking around Los Angeles one day thinking," he recalls. "I left a party where I had a really good time at. Right after, I wrote the main lyric in my phone. I held onto it for a little while, but it eventually turned into a song about wanting love and wanting to fit in. I brought it to the guys in the studio, and they really took it to the next level. It becomes a lovelytheband song when everyone is on it."
Whether it's the feedback buzz and 808 rush of "pity party" or orchestral ambiance on "alone time," the soundscapes mirror the emotional ebb and flow encoded in the lyrics. Elsewhere, the intimate "maybe i'm afraid" unveils an infectious confession as the band admits their fears without filter.
"It's one of my proudest moments as a songwriter," says the frontman. "It turned into the story of relationship. You're in it. You know things are beautiful, but you're scared to commit to the other personal. I think a lot of people struggle with the same thing. It feels relatable."
As they round out 2018 on a headlining tour and hitting the stages of Lollapalooza, the Billboard Hot 100 Festival, and more, lovelytheband's voice will only get dramatically louder.
It might just make crowds feel better too...
"I hope when you listen to it, you can find some solace or reassurance," Mitchy leaves off.
"Maybe you didn't know how to communicate something aloud, and it helps for us to talk about it. Hearing it might inspire you to make a move. Music moved me and gave me a little hope as a kid. I hope you can take away something from this in the same way my favorite records helped me. That would be my biggest goal with lovelytheband."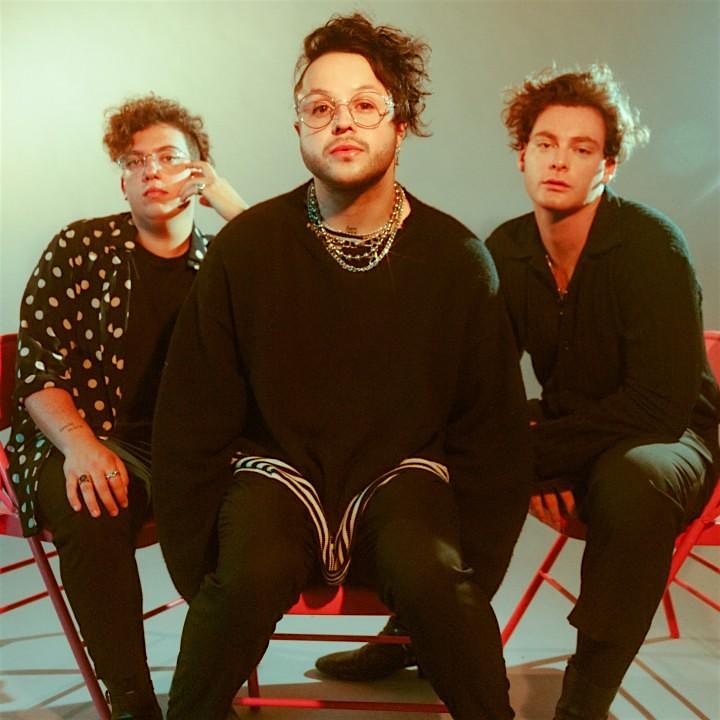 Sir Sly
On their new album The Rise and Fall of Loverboy, Sir Sly document a period of intense transformation for frontman Landon Jacobs, a journey from self-destruction to radical self-discovery. Brought to beautifully strange life with his fellow multi-instrumentalists Hayden Coplen and Jason Suwito, the Southern California trio's third full-length offers a real-time portrait of near-catastrophic despair and the gradual reclaiming of purpose and hope, ultimately providing listeners with profound inspiration for navigating darkness with both courage and clarity.
Jacobs's own path toward recovery began just over a year after the release of Sir Sly's sophomore effort Don't You Worry, Honey, a 2017 album featuring the hit singles "&Run" and "High" (which reached #1 and #3 on the Alternative Radio chart, respectively, and helped boost Sir Sly's total streams to more than 350 million worldwide). While Don't You Worry, Honey was written in the aftermath of Jacobs's divorce and his mother's death, he soon found himself facing a whole new set of personal challenges. "I'd been drinking every day for maybe five years, and it had ramped up to the point where my brain wasn't working the way I wanted it to," says Jacobs. "I was becoming increasingly depressed and suicidal, and I really couldn't manage my own life anymore."
In October 2018, in the throes of creating the band's new record, Jacobs decided to get sober. Along with returning to therapy for the first time in a decade, and directly addressing the mental-health issues he'd long self-medicated with drinking, he took up transcendental meditation and immersed himself in rigorous self-examination. "I wanted to figure out how to make life feel meaningful again, and rediscover the sense of purpose I'd lost when I lost my faith in my early 20s," says Jacobs, who was raised as an evangelical Christian. "That whole shift in perspective made a huge difference in finishing the record, and finding a new way of writing about my life."
In the album's layered reflection on life's most essential questions -- love and loss, control and chaos, anxiety and existential dread -- Jacobs drew straight from the diary-like yet poetic observations he'd recorded throughout his recovery. "Every song I write starts out as a private journal entry," he says. "And because I've conditioned myself to write songs so consistently, I can't help but process things in rhymes." As a fitting counterpart to its often-dreamlike lyrics -- an element partly inspired by Jacobs's extensive reading of Japanese surrealist Haruki Murakami -- The Rise and Fall of Loverboy unfolds with an elegantly shapeshifting sound, embedded with flashes of folk and psychedelia and even left-field hip-hop. The resulting body of work expands on the potent originality of Don't You Worry, Honey, all while harnessing the frenetic energy of the live performance Sir Sly have now brought to every major U.S. festival, including Coachella, Lollapalooza, and Bonnaroo.
With its playful homage to David Bowie, the title to The Rise and Fall of Loverboy references one of the album's most effusive tracks, an electro-glam anthem whose protagonist serves as a proxy for Jacobs's most damaging impulses. "I'd gotten into a new relationship, and 'Loverboy' was the first love song I'd written in a long, long time," says Jacobs. "It's me saying, 'I'm feeling extraordinarily broken, and this relationship is the thing that will fix me.' As we were finishing up the album, I realized the toxicity of the idea that something outside myself could ever solve all my problems. And if there's a narrative to the record, it's about looking for that outside help for most of my life, then eventually overcoming that way of thinking in order to build a healthier mindset."
An album propelled by unflinching self-awareness, The Rise and Fall of Loverboy looks to matters of spirituality on songs like "Material Boy," a luminous piece of synth-pop laced with brilliantly cheeky lyrics (e.g., "This is a spiritual world/I'm a material boy"). "As I was getting sober I had the revelation that I'd made the mistake of conflating religion and spirituality, and really thrown out all sense of a spiritual identity in losing my religion," says Jacobs. "I'd sunk very deeply into a nihilistic worldview, and there was this huge spiritual deficit in my life. Now I know that what spirituality means to me is being okay with not being in control, and living life much more in the moment."
On "Are We Having Fun," Sir Sly perform a sort of wicked alchemy, setting Jacobs's vivid detailing of his past transgressions to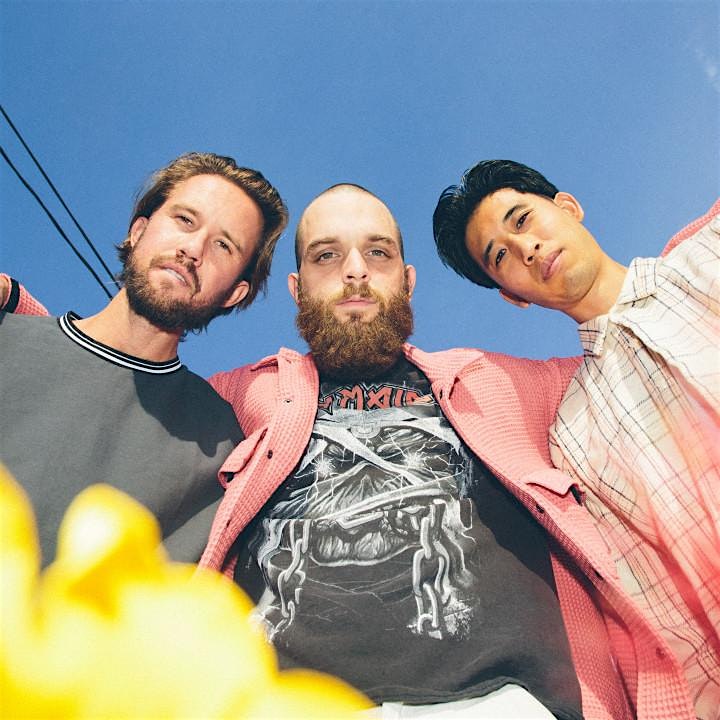 Cannons
Since the release of their debut EP Up All Night in 2014, Los Angeles-based Cannons have become one of the world's most-beloved genre-bending bands. Cannons originally formed in 2013, when childhood friends Ryan Clapham and Paul Davis met Michelle Joy. The two grew up on the same street in Santa Clarita, CA and had been trying to start a band for years, but nothing had quite clicked until their paths crossed hers. Michelle's effortless vocals melded perfectly with Ryan and Paul's densely layered productions. 

The band's unique blend of '70s grooves and '80s electro-funk creates a dreamy and melodic world of its own that has attracted passionate fans from around the world. They originally found support in LA, where they became favorites among KCRW DJs and saw their music licensed all over television, eventually hitting the No.1 spot on Billboard's Top TV Songs chart for May 2020, after the single "Fire For You" appeared on Netflix's original series Never Have I Ever, while simultaneously making Billboard's Hot Dance/Electronic Songs chart for five weeks straight.
With a slew of EPs, 2017's album Night Drive and 2019's Shadows behind them, Cannons have been hard at work perfecting their brand of electro-pop. Shadows is full of pulsing baselines, reverb-soaked guitars and Michelle's hypnotic vocals. On standouts like "Fire For You" and "Talk Talk," they perfectly capture that feeling of sunset joyriding.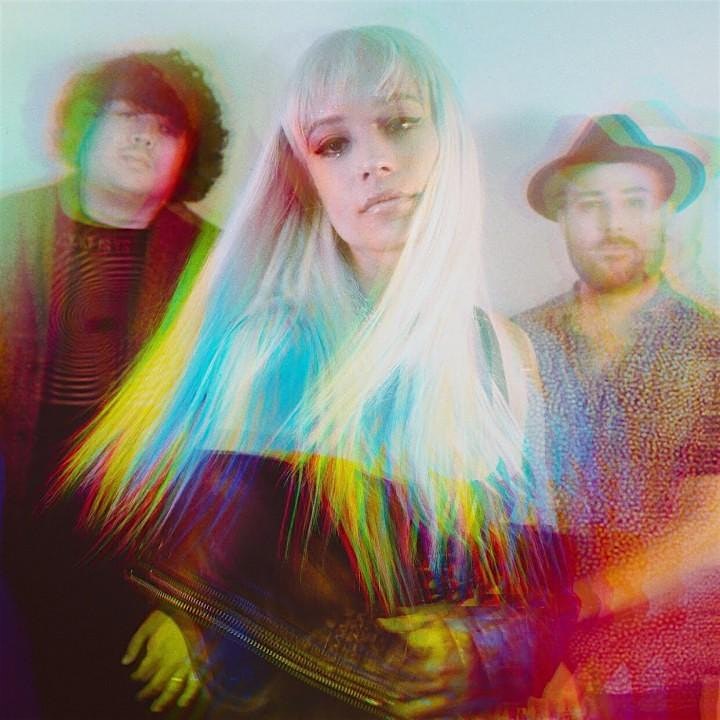 Performers
Date and time
Location
Refund policy