Description
Hello All You Lovelies!
This Grand River adventure with Tracey from Ageless Arts & Yoga is not like anything you have ever experienced! We start at 8:30 am and finish when we're done... no technology allowed. The day is flexible, and we can also swim and/or body surf in the Grand River. The day generally runs from 3-5 hours.
I hope I can share this amazing day with YOU! Please know that big or tall, small or wide, young or old - YOU can do this!
Lee Anne-Founder of the Lovelies Gatherings

---
Space is limited to keep the experience intimate – register early to avoid disappointment!
Cost is $130.00 per person which includes: kayak, paddle, life jacket, safety kit, dry bag, yoga & meditation, transport to start of paddle & parking at Brant Park Conservation (includes a day pass) and all taxes.
Adventure is open to everyone 18 years of age and up!
---
A DAY OF KAYAKING, YOGA, MEDITATION
Tap into nature's profound ability to inspire us and help us gain clarity in our lives, as we:
Delight in the flow of mindfully paddling down the Grand River.
Relax into tranquil walking and floating meditations.
Practice Yoga in the beauty of nature to balance mind, body & spirit.
Breathe into the present moment.
Come ride on the spirit-back of the mighty Grand River. There is a timelessness here – a great journey that is ever flowing but never going home. When done – when the paddle has touched the shore – you are different; even if only for the moment of being there.
Whether you're experienced or an eager beginner, this joyful immersion in the sun, water, and inner and outer peace offers a fresh, mindful approach to kayaking, yoga & meditation and is designed to be inclusive and gentle.
---
This is the start and me (coral hat ) looking a little unsure (ok-alot unsure, although it was all in my head and really I could of just stood up in the water)! AND looking back now - the rapids were just tiny waves in the water (see in the pic)!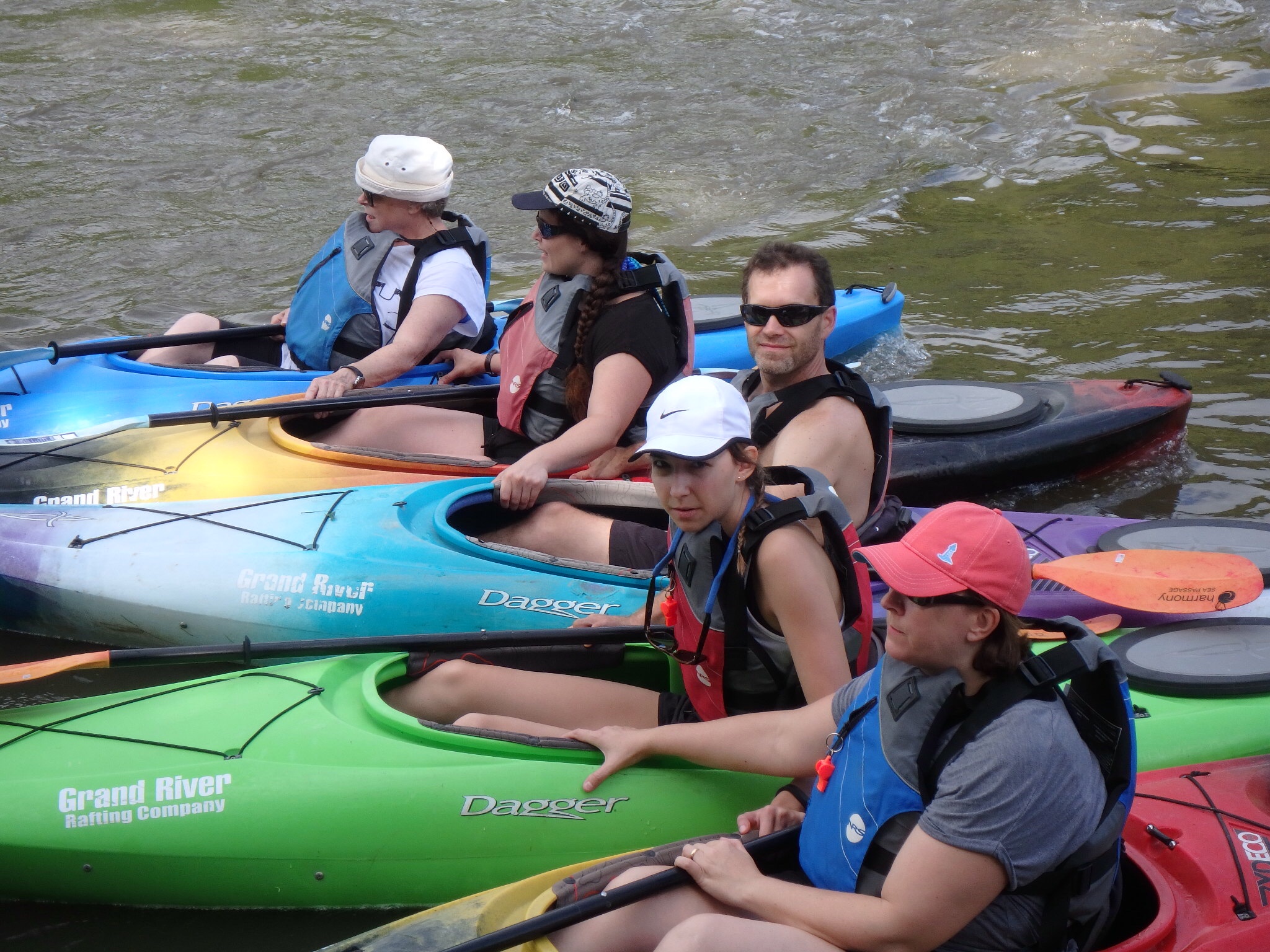 I realized "I got this" after a few minutes in (thanks to the support of the Ageless Arts & Yoga team)! Now I can relax and enjoy my time with my daughter!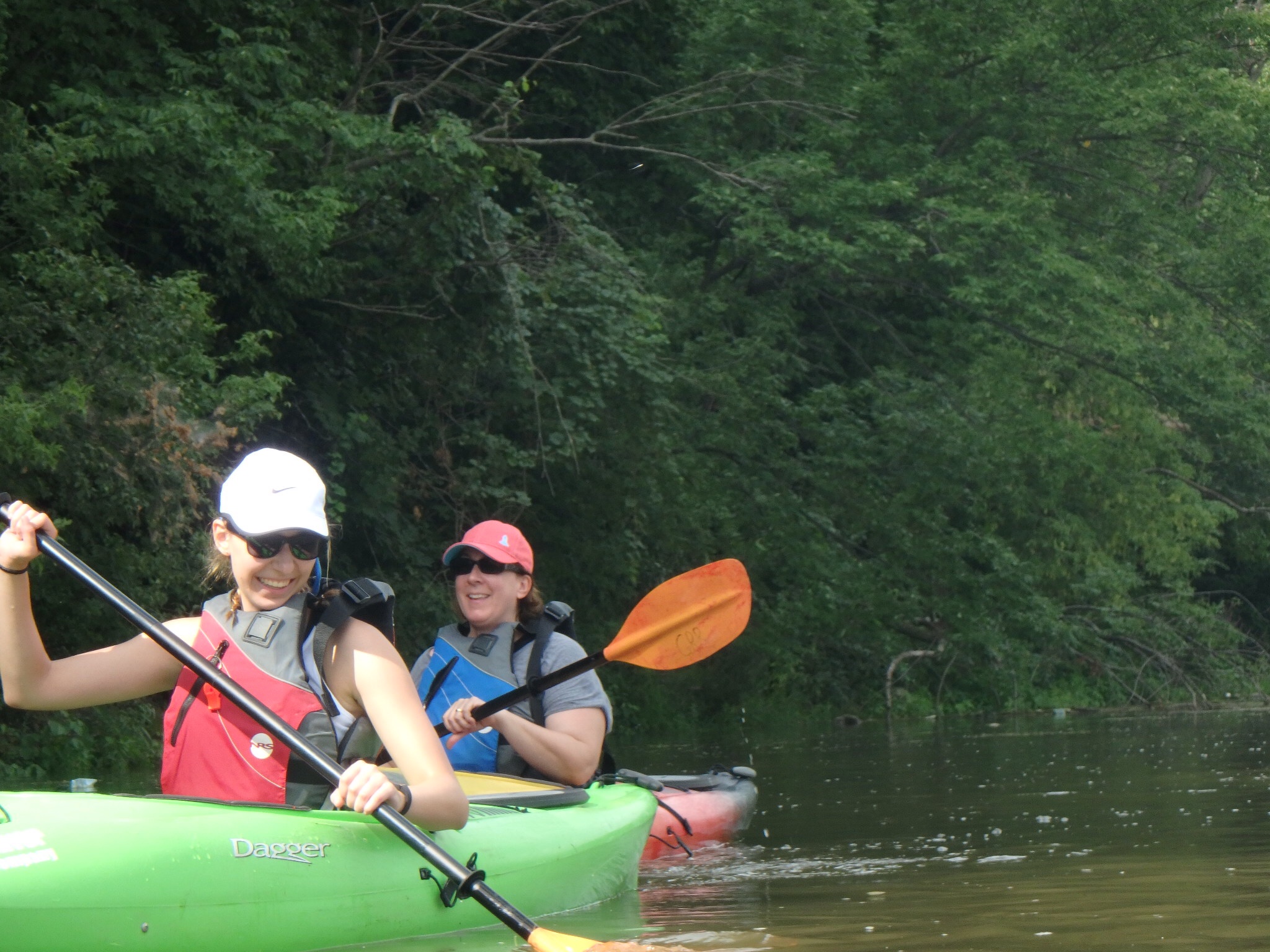 Getting into formation for our floating meditation down the Grand! I never in my life thought I would be doing this!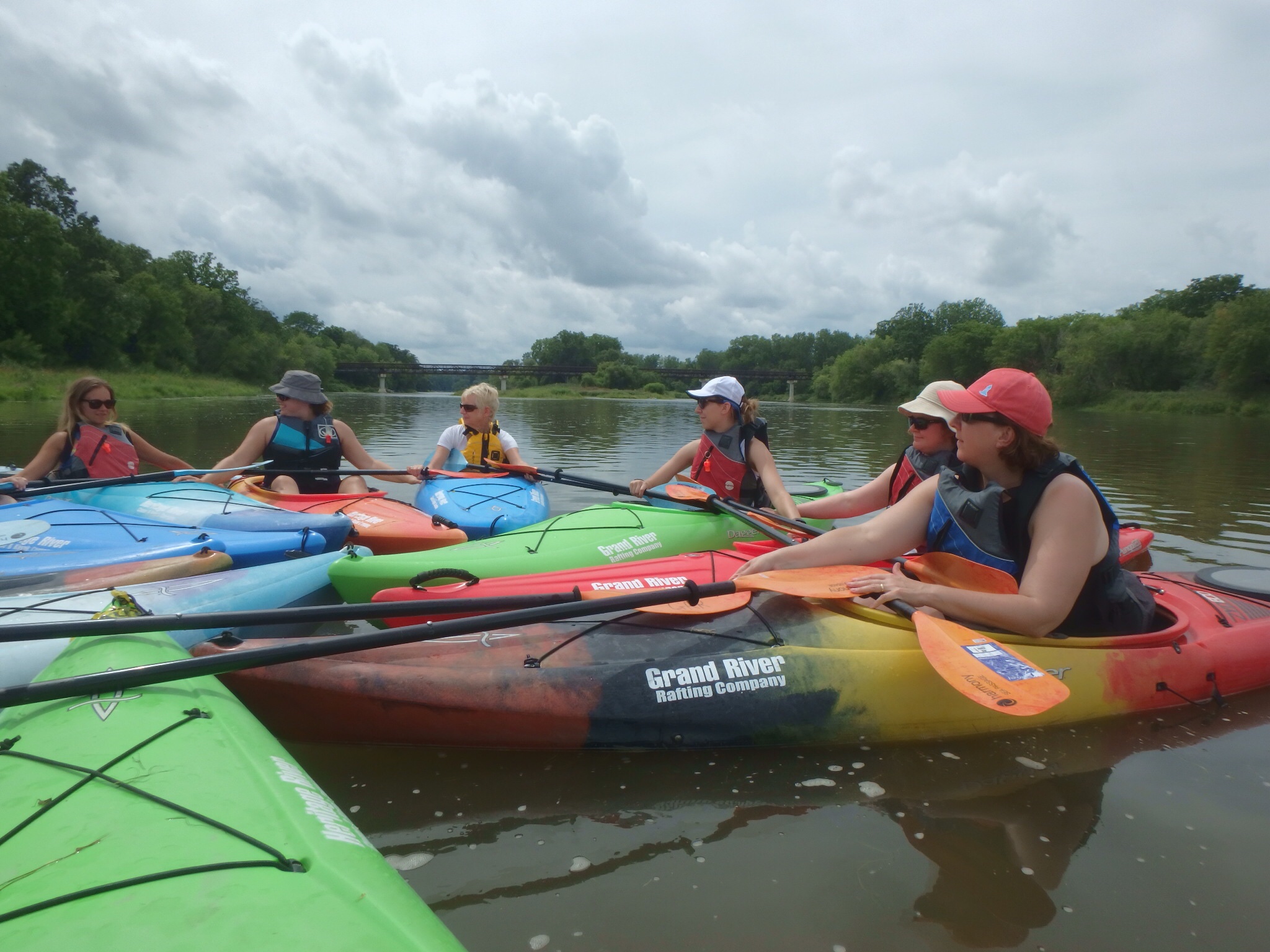 I hope this inspires you and you are able to join me and the other Lovelies! Lee Anne