Description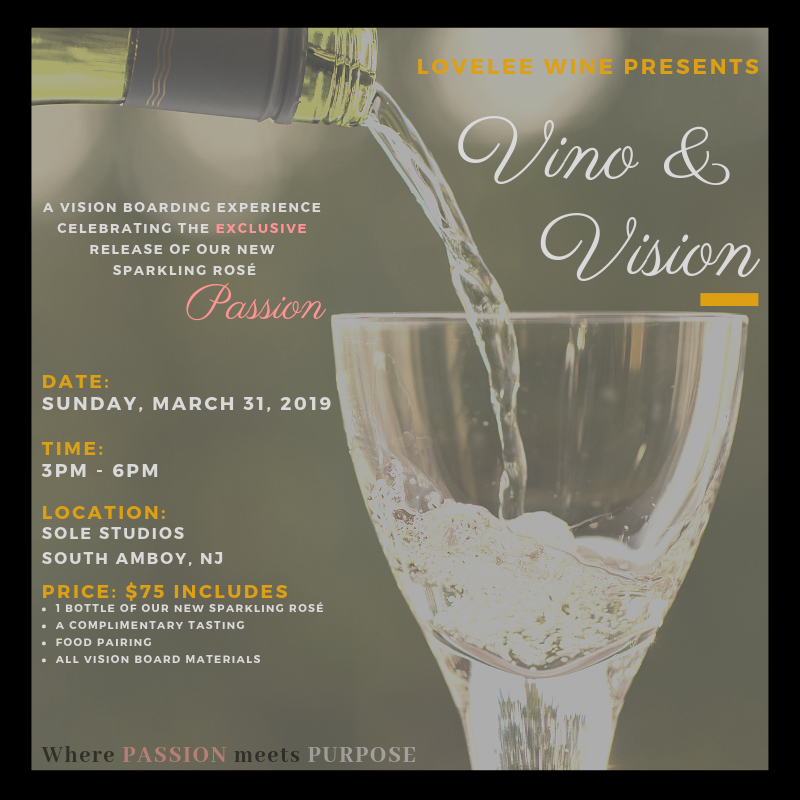 Join us as we celebrate the exclusive limited release of our first ever Sparkling Rosé - Passion.
Vino & Vision is an event where Passion meets Purpose. Think sip and paint, but vision board style! Our hope is that you leave this event inspired and motivated to pursue your life's passion, all while enjoying our delicious Sparkling Rosé - Passion!
2019 is the year of Manifestation for LoveLee Wine and we want it to be your year of manifestation too!!
Here at LoveLee, we want you to dream out loud, envision the future of your dreams, and be inspired to go create that vision. Come hear the story behind LoveLee Wine's journey, meet other wine lovers, enjoy delicious food pairings, and receive a complimentary tasting of our first Sparkling Rosé before its public release.
---
What's a vision board? It is a tangible representation of the vision you have for yourself. It can represent your vision for a particular area of your life or your whole life in general. Through magazine clippings or printouts, you piece together a vision for your life that can be both inspirational and aspirational, but most importantly it must excite you when you see it! So how does it work? By putting focused attention on the images in your vision board you bring the energy of those things into your awareness. When you continue to give your attention to the things you want, you attract those things into your life.