Description
Join us in the warmth of the Shilo Community Barn for a celebration of LOVE & MUSIC
This is a special sunset show will feature OLD HAT Stringband (Whitney & Steve Roy), Harvey Reid & Joyce Anderson and Darlin' Corey (Matt Shipman & Erica Brown).
Bring along your instruments and voice for an open jam in the latter part of the eve.
OLDHAT Stringband is an acoustic (folk/bluegrass/old time) trio composed of Whitney Roy (vocals,guitar), Steve Roy (vocals,mandolin,fiddle).
DARLIN' COREY: A delightful blend of vocal harmonies accompanied by fiddle, banjo, mandolin and guitars, a unique version of bluegrass, old time, folk and original songs.
Harvey Reid & Joyce Andersen will will take you on a whirlwind tour of American music, with down-home bluegrass, gospel, razor-sharp duet harmony, dazzling fiddle tunes and flashy guitar instrumentals, and the songs that they grabbed out of the air themselves.

---
TICKETS
KIDS UNDER 12 FREE
GENERAL PUBLIC: $15.00
MEMBERS: $10.00
$20 at the door based in availability
---
PARKING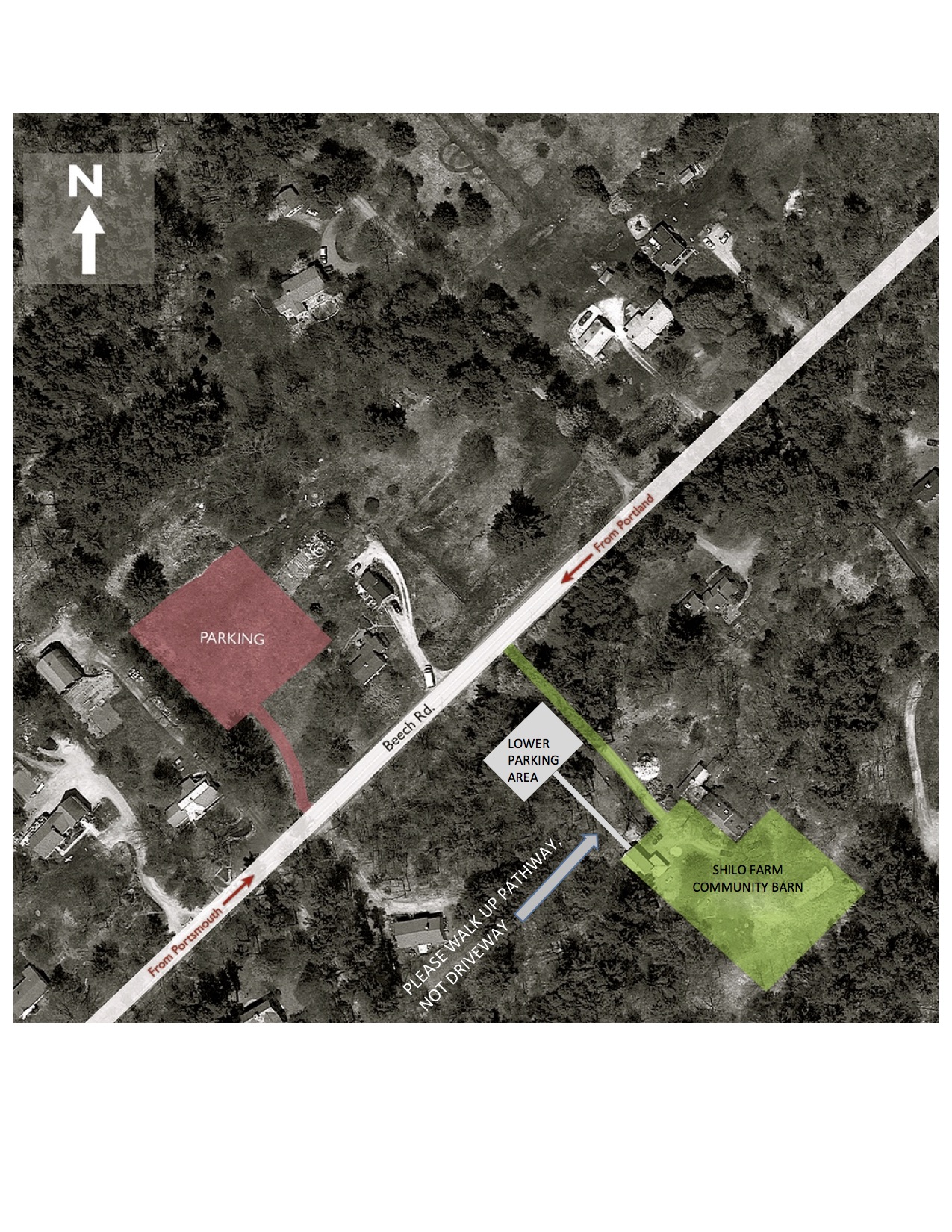 PARKING: If the Lower Parking Area is full, please do not block the driveway. Overflow parking is across the street in the field. Look for the orange cones. If we have a plethora of snow, we may need to reschedule. Please check out our website for updates.
IMPORTANT: Please come up the path off the Lower Parking Lot, rather than the driveway, as it has the potential to be a slippery mess. And please take care crossing the road.
---
BIOS
About Harvey Reid
Acoustic Guitar magazine called Harvey Reid "…one of the true treasures of American acoustic music," and one of his 32 recordings was the only album in the last 25 years to be selected in their list of Top 10 Folk CD's of all time. Guitar Player Magazine put him on their "desert island" CD list. He was the national fingerpicking champion and international autoharp winner, and Doc Watson took him to lunch to ask him how he played the 6-string banjo. Reid's songs have been recorded by dozens of artists, and after 35 years he is one of the most respected and versatile acoustic musicians on the scene

About Joyce Andersen
Joyce Andersen has made her way from side-gal gigs in country, folk and bluegrass bands, a celtic band that played Carnegie Hall, a rock band on the Conan O'Brien Show, a gypsy jazz band, through countless collaborations to center stage as a powerful singer, creator and instrumentalist. After 5 solo singer-songwriter albums and 5 acoustic folk collaborations with Harvey Reid, she has re-invented herself as an electro-acoustic solo violin troubadour. A reviewer said her new CD will "forever alter your perception of the violin."